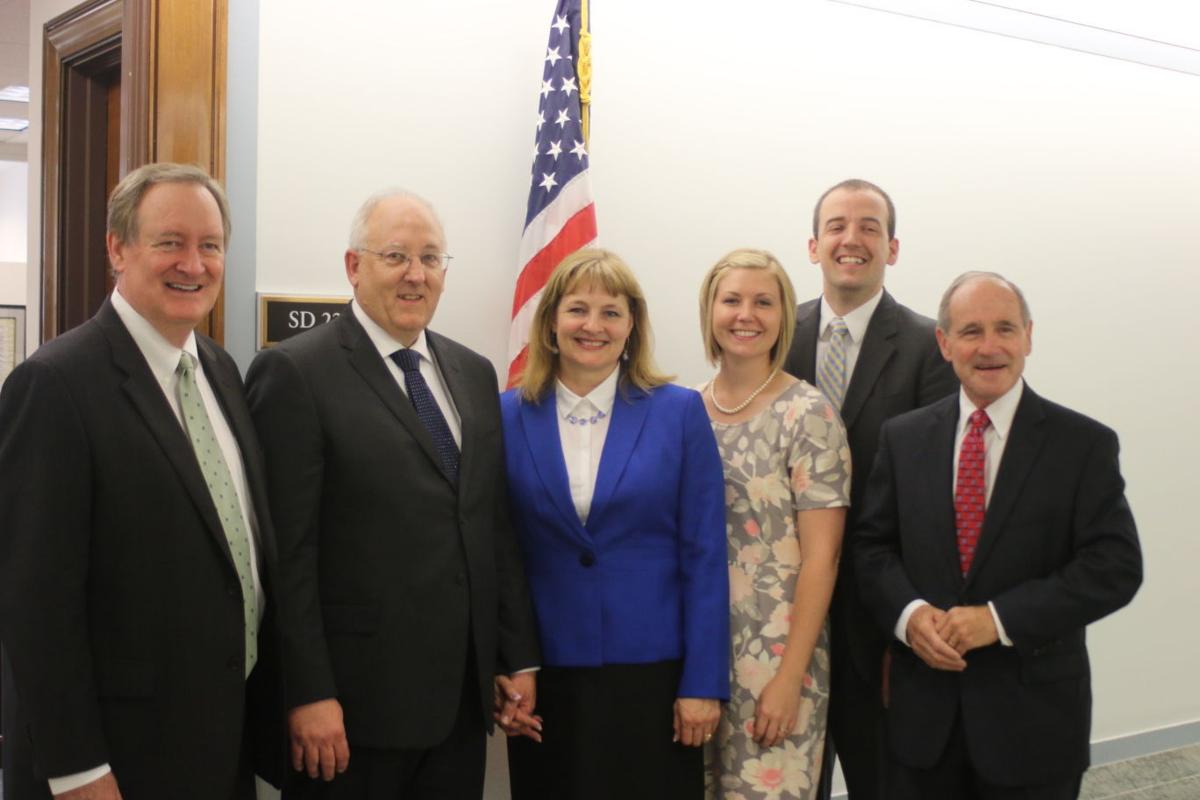 WASHINGTON — Idaho's vacant federal judgeship has come a step closer to being filled.
Nominee David Nye, a judge for Idaho's Pocatello-based Sixth Judicial District, appeared before the Senate Judiciary Committee Tuesday morning for his hearing.
Nye, who practiced law in Idaho for years before becoming a judge, has been nominated for the spot that opened when U.S. District Court Judge Edward Lodge assumed senior status last July, allowing him to provide volunteer service and handle a reduced number of cases. That left Lynn Winmill as the only federal district judge in Idaho. President Obama announced Nye's nomination in April, and he has the support of Idaho's two Republican senators, Mike Crapo and Jim Risch.
"Mr. Nye, you represent something I've never seen before," said Sen. Lindsey Graham, R-South Carolina, who presided over the hearing. "A person that can get Crapo, Risch and Obama on the same sheet of music. How did you do that?"
"It was not easy," Nye said, as some of the people in the room chuckled.
"That's the most honest answer I could find," Graham replied.
Crapo praised Nye's qualifications, and also made the case for adding a third federal district judge for Idaho. There are two now, and the last time Congress created a new judgeship was 2002. Crapo said the Judicial Conference of the United States has recommended every year since then that a third judge be added for Idaho.
"The result is that we have a three-judge caseload state being handled by two judges," he said, adding that it has been one judge since last July. Judges from other states have been filling in where needed, Risch said.
Risch commended the Obama administration for working with him and Crapo on finding a nominee, and also said Idaho needs more federal judges.
"The judicial problem we're having in the state is not make-believe," he said.
The Judiciary Committee didn't vote on Tuesday. After it does, Crapo and Risch will work with Senate Majority Leader Mitch McConnell's office to schedule floor time for Nye, said Risch spokeswoman Suzanne Wrasse. Crapo spokesman Lindsay Nothern said he hopes Nye is confirmed before the Senate recesses in mid-July, and Graham gave no indication any of the nominees who appeared before the committee Tuesday would get held up.
"I just think all three of you should be proud of your accomplishments," he said. "I'll do everything I can to move you through the process quickly."