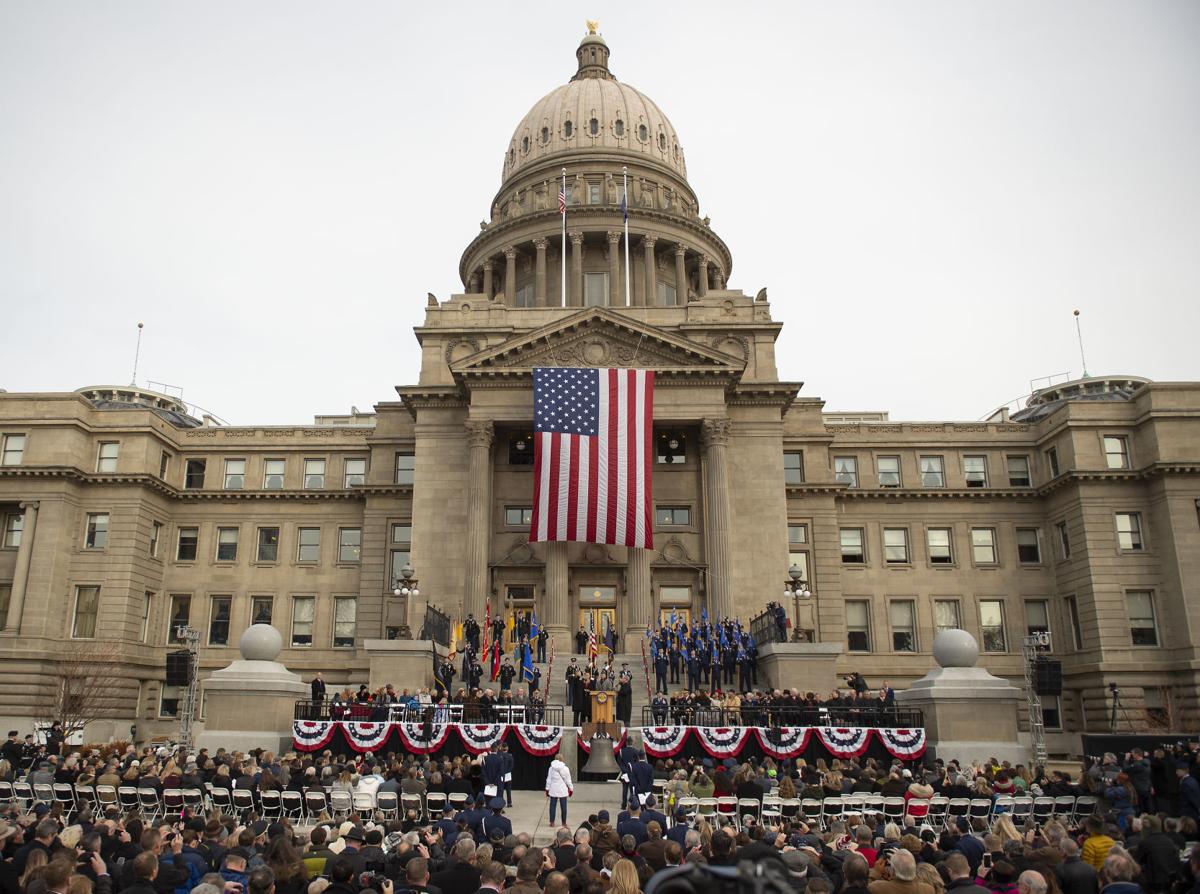 BOISE — Out of state hunters could receive fewer deer and elk tags in an effort to increase those going to Idaho sportsmen.
The Fish and Game Commission could choose to limit the number of certain deer and elk tags available to nonresident hunters to 10% of the average participation over a five year period. The option of was one of several administrative rule updates approved Monday by the House Resources and Conservation Committee.
Fish and Game received more than 366 comments on the issue, many asking the department to "even the playing field" by addressing hunt quality and congestion, deputy director Paul Kline said.
"It has grown progressively over the years," he said of the number of tags going to nonresidents. "In some of our more popular hunts, it can be as high as over 50%. In many of our popular elk zones, it can be as high as 35%."
Fish and Game has been managing the number of tags available to nonresidents with quotas, Kline said.
Committee Chairman Marc Gibbs, R-Grace, pointed out the decision allows the commission to implement a cap if they choose.
"They may use this technique if they need to to level the playing field in the future," Gibbs said.
Kline said constituents asked for a balance of supply and demand within tag purchase system that's first come, first serve.
Idahoans will no longer be able to import cervids — mule deer, white-tailed deer, moose and wild-origin elk — under another administrative rule update. The change is intended to keep the threat of chronic wasting disease at arms length, wildlife chief Toby Boudreau said.
"[Chronic wasting disease] is in 26 states and it hasn't walked everywhere, it's been transported in the back of vehicles, and mostly through the captive white-tailed deer industry," Boudreau said.
In answering a barrage of questions from curious committee members, Boudreau said there are about six private outfits with captive mule and white-tailed deer.
"I think some people like to own things for… I don't know, because they can own them," he said. "I can't really explain why somebody would want to own a mule deer."
Get Government & Politics updates in your inbox!
Stay up-to-date on the latest in local and national government and political topics with our newsletter.