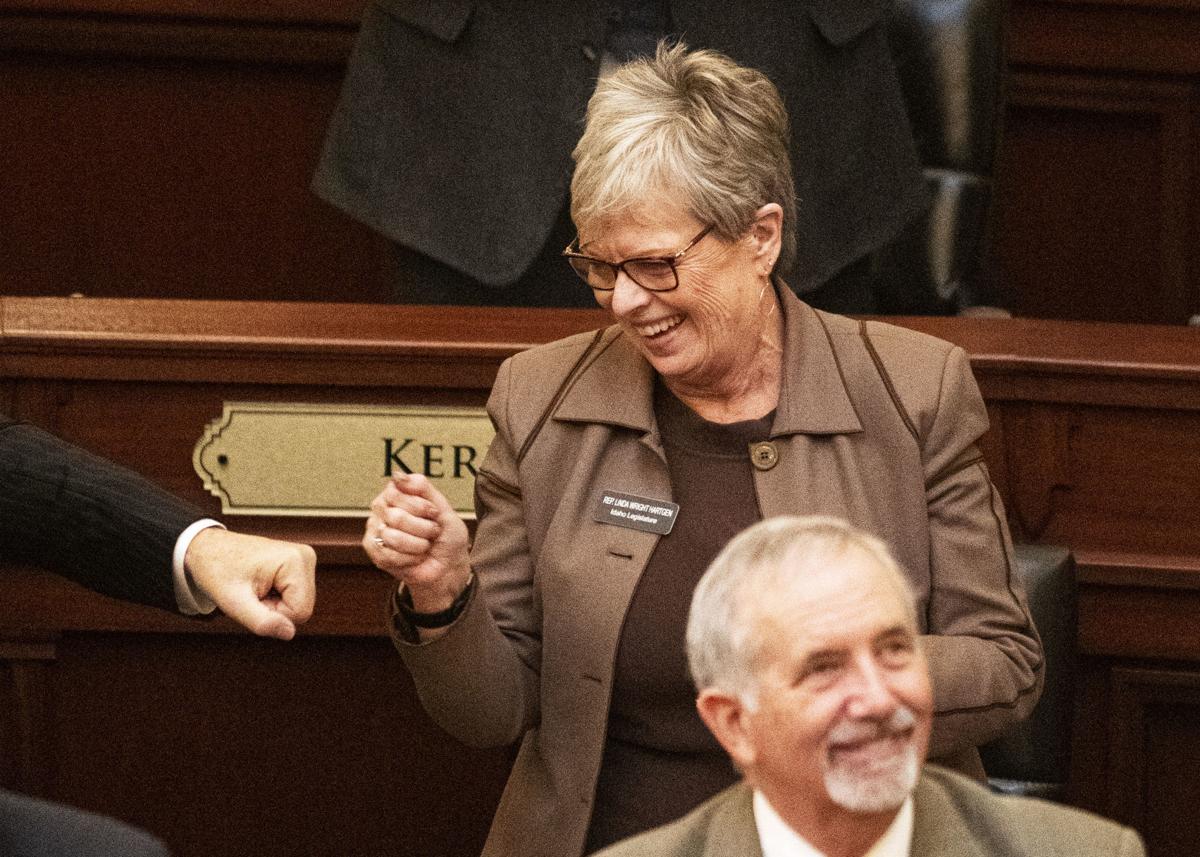 TWIN FALLS — Those who raise or hunt an animal to feed their family will no longer pay sales tax to have the meat butchered thanks to Magic Valley lawmakers and business owners.
Gov. Brad Little signed a bill on March 24 that exempts custom meat processing from Idaho's 6% sales tax.
The bill passed the Legislature nearly unanimously this session and goes into effect later this year.
Darrin VanHorn, the owner of High Desert Processing in Twin Falls, said many customers are less than thrilled when they see a sales tax charge on their receipt. In fact, VanHorn keeps a copy of Idaho's tax law on hand to help with the inevitable confusion.
"We are the only industry that customers have to pay sales tax on a labor job," he said. "You're not getting anything in return other than what you dropped off."
Idaho already exempts many services from sales tax. For instance, a resident who takes their truck in for maintenance doesn't pay tax on the labor. Or someone who brings a suit to the dry cleaner will get it back without the extra charge from the state.
But those who raise or hunt an animal for personal consumption spend an additional 6% to have it processed. Idahoans pay about $200,000 annually in sales tax on custom meat processing, the Legislative Services Office estimates.
"It's not fair to the public, it's not fair to you, it's not fair to my customers," VanHorn said. "Why would you have to pay a tax for something you already rightfully own?"
VanHorn said the state has already made money on a hunting license, tag, ammo and fuel by the time an animal is ready for harvest
"You've paid tax all along the way," he said, "more than your fair share."
Rep. Linda Wright Hartgen, R-Twin Falls, said the issue was first brought to her attention by local processors such as VanHorn. It's the first bill Hartgen pushed through the Legislature from start to finish.
"It's something that hits the heart of our area," Hartgen said.
Another backer of the bill was rancher and Jerome Republican Rep. Laurie Lickley.
Her family consumes two full homegrown cows a year and pays about $120 in sales tax on processing alone. Allowing residents to reinvest the money will help the state's agriculture industry, Lickley said.
"Anytime we can take care of our ag producers along the way, Idaho's economy is going to benefit.
Get Government & Politics updates in your inbox!
Stay up-to-date on the latest in local and national government and political topics with our newsletter.