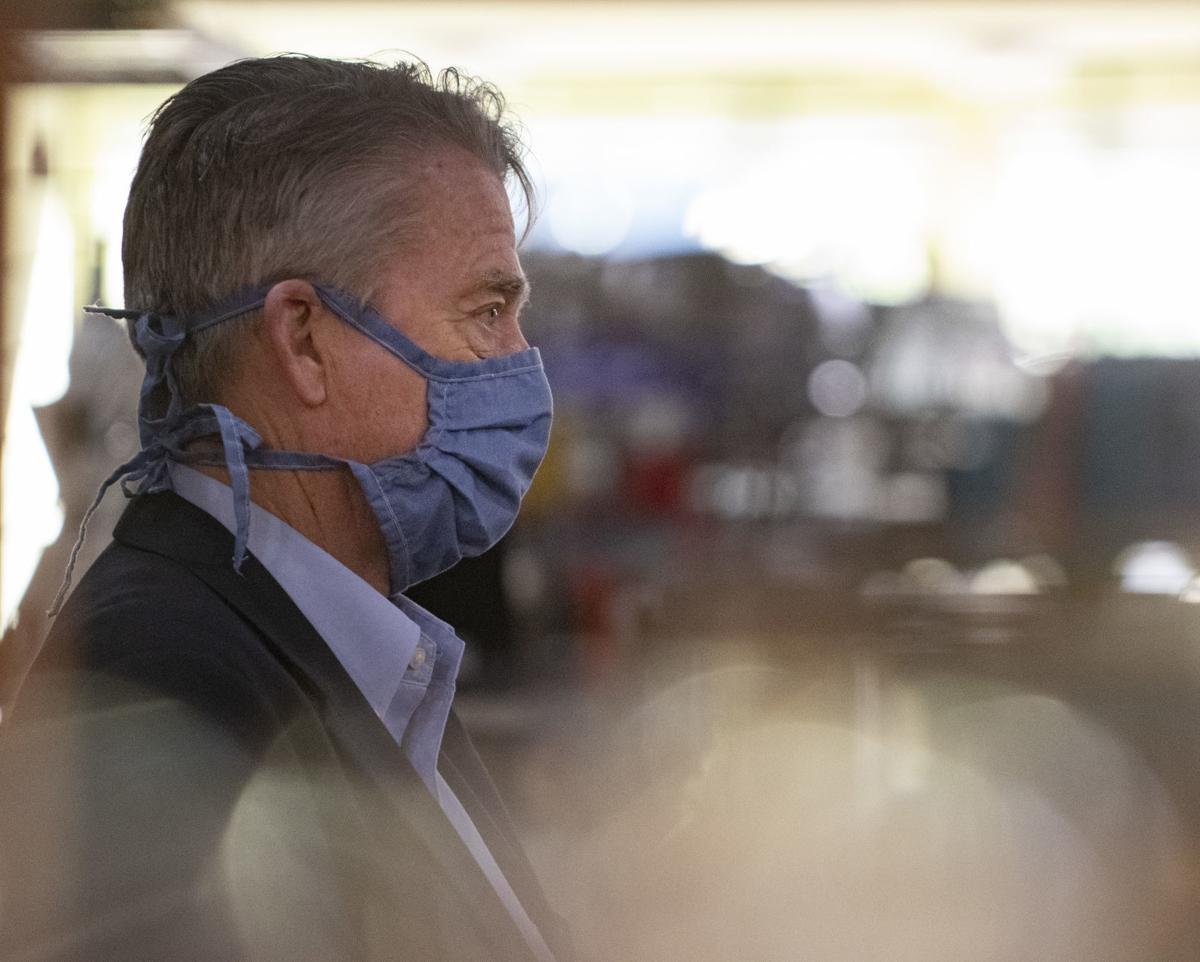 KIMBERLY — Ageless Senior Citizens, a senior center in Kimberly, received nearly $8,000 from the state this week.
Without it, "I'm not sure we would have been able to stay open," secretary-treasurer Cheryl Arledge said.
A new state program for small businesses offers grants up to $10,000 for equipment, inventory, personal protective equipment, rent and utilities. Idaho has now sent out about $24 million to more than 2,000 businesses affected by the COVID-19 pandemic, according to Transparent Idaho.
Arledge said the cost of operating the senior center's meal program has gone up significantly due to the pandemic, but it needs to stay open as an essential service.
"We all … feel it is very important to feed these seniors," Arledge said. "When a senior is afraid to go into a grocery store to shop, we need to be able to feed them."
The meal program has expanded from two to three days a week since the shutdown. And even though the dining room is now closed, the number of meals served each week has jumped from about 30 to more than 150.
"We never had those kinds of numbers in the dining room," Arledge said.
That expansion has not been cheap, she said. The cost of food is skyrocketing and single-use to-go containers are expensive. The extra day of service also means greater staffing costs and more personal protective equipment to keep workers and patrons safe.
Arledge said she applied for the grant the first day it was available on May 11. The center received the money in its account earlier this week.
Idaho Gov. Brad Little set aside $300 million for the grant program out of the $1.25 billion the state received from Congress. Grants are available to eligible businesses on a first-come, first-serve basis until the money is gone. The deadline to apply is July 17.
"Expanding this resource to self-employed business owners should help them get back on their feet and relieve some of the financial loss brought about by this unexpected and unwelcome virus," Little wrote in a statement.
The first wave of applications started May 11 for business with one to 19 employees. The second wave opened on Monday for businesses with one to 50 employees. Those who are self-employed can apply on May 27 for grants up to $7,500.
Businesses are eligible if they have received less than $10,000 from other federal aid programs.
Businesses with one to five workers have received 85% of the money so far.
Construction businesses have received 16% of the money, the most of any industry. The accommodation and foodservice industry is second at about 12%.
Twin Falls County has received 152 grants, the fourth most in the state. Ada County leads the state with 830 grants.
Get Government & Politics updates in your inbox!
Stay up-to-date on the latest in local and national government and political topics with our newsletter.