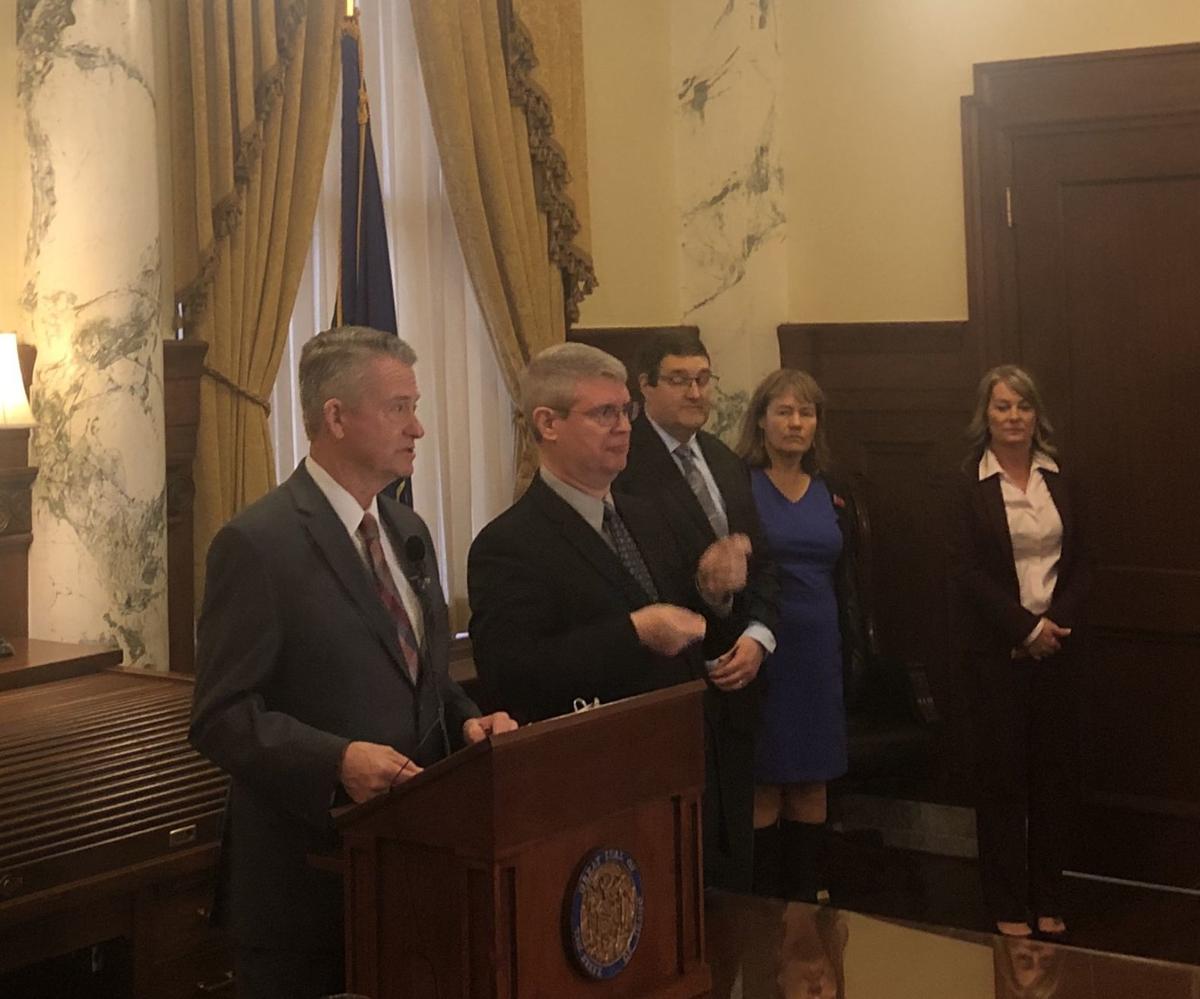 BOISE — Gov. Brad Little and state health officials issued stricter guidelines on social interaction Wednesday in an attempt to slow the spread of the novel coronavirus.
Little told reporters that the state will adopt federal guidelines, including a recommendation that people avoid crowds of more than 10 people.
"I know this situation is very hard on a lot of Idahoans," Little said. "I urge us all to think about each other right now."
People should avoid eating in bars, restaurants and food courts, and instead opt for drive-thrus or carryout, Little said. He also recommended avoiding discretionary travel and shopping.
As of Wednesday afternoon, 11 cases of the virus have been confirmed in Idaho, including four in Blaine County and one in Twin Falls County, according to the Department of Health and Welfare. State Epidemiologist Christine Hahn said two patients are being treated in hospitals.
Hahn said the first nine cases were connected to out of state travel so far.
The last two cases are still being investigated.
"We are not declaring or have any evidence of community transmission," she said. "We know that's going to change at some point. At that point, I'm sure the governor will be making an announcement. "
Little stopped short of stricter measures taken by other states, such as ordering most non-essential businesses closed. Idaho is a very "diverse and expansive state," and what works in Cleveland might not work here, he said.
"I'm concerned … about some of these, I could say, arbitrary decisions in some other areas, where they closed everything down," he said. "A state where everybody goes to work by mass transit is way different than Idaho, where everybody goes to work in their own automobile."
Little called for "compassion in a time of uncertainty" and urged Idahoans to not hoard groceries and household products.
"America's supply chain is the strongest in the world. Grocery stores will stay up open and will be restocked," he said. "Shop for your needs and no more. You are potentially harming your neighbors when you take more than you need."
Complete coverage: What Idahoans need to know about the coronavirus
Looking for local information on the Coronavirus? We've got you covered.
Concerned about COVID-19?
Sign up now to get the most recent coronavirus headlines and other important local and national news sent to your email inbox daily.