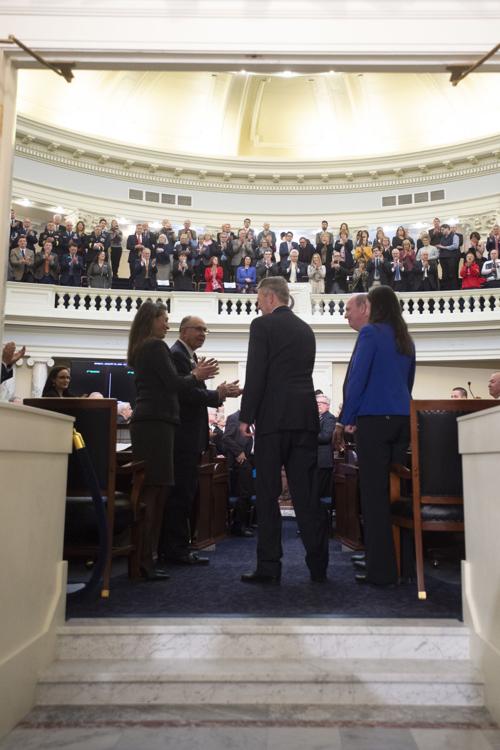 House Speaker Scott Bedke, R-Oakley, introduced a bill that would increase the tax credit for groceries by using money the state receives through internet sales tax. The first $187.50 spent on groceries a month by each Idahoan would be eligible for a tax rebate under the proposal.
Lawmakers also introduced two bills related to curbing property taxes. One would cap property taxes at 3% and the other would put a statewide freeze on property tax growth.
The House Education Committee wrapped up its Common Core hearings with a debate over the state's science standards. Idaho Education News reported a clear majority of state educators supported keeping the standards as they are.
The outlet also reported Superintendent of Public Instruction Sherri Ybarra presented a $2 billion K-12 education budget to a key budgeting committee. It includes $100 million in new spending, with $40 million going to raise veteran teacher salaries.
Gov. Brad Little signed an executive order to offer eight weeks of paid parental leave for all state employees that fall under the executive branch.
The Senate Environment and Resources Committee introduced a pair of bills related to hunting. One would create 'wolf-free' zones and allow year-round hunts south of the Snake River. The other would create a swan hunting season.
Lawmakers will consider legislation to legalize hemp. The bill would remove hemp from the Schedule I substances list and align the state with federal law, effectively making it legal to produce, transport and use in the state.