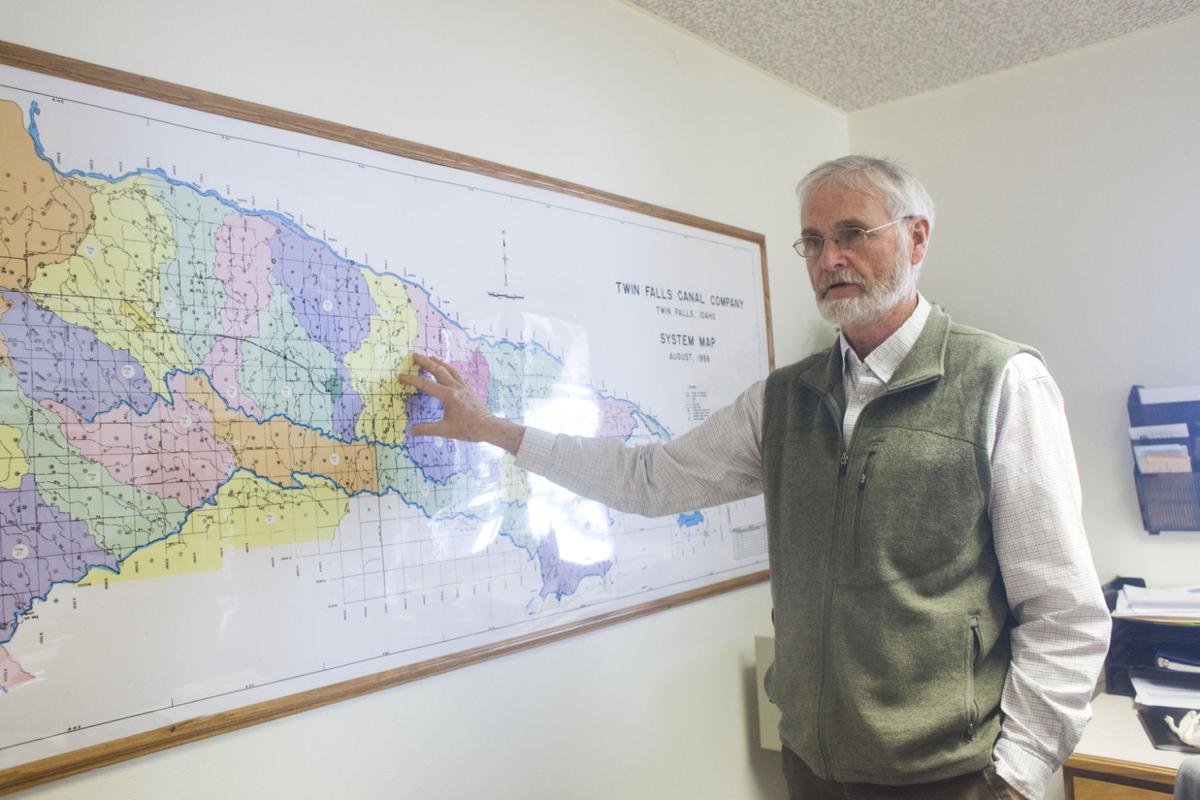 BOISE • Water sustainability projects are still on track for a funding boost, but some of the money is coming from different pots than what the governor asked for.
The Joint Finance-Appropriations Committee set the Department of Water Resources budget Thursday, and as part of it approved an additional $5 million in ongoing funding for sustainability projects plus a one-time transfer of $2.5 million from the Economic Recovery Reserve Fund.
Gov. C.L. "Butch" Otter had asked for $16.5 million in one-time funding. However, JFAC is leaving in place the tobacco and cigarette money that goes toward sustainability projects, which is expected to yield $14 million over the next three years, IDWR Director Gary Spackman said. Spackman said the department's schedule for Eastern Snake Plain Aquifer recharge projects will remain the same.
"It ends up to be the same amount of money," Spackman said.
Otter had proposed shifting that cigarette and tobacco money to fund a primary care program for the poor, but lawmakers rejected that idea earlier in the session, and that program and the fate of health care policy in general this year are in limbo.
Other line items in the department's 2016-2017 budget include $716,000 for aquifer measurement and funding statewide, funded with payments groundwater users made to buy water rights at Pristine Springs, in the Snake River Canyon near Twin Falls, and $546,1000 for funding in five new positions to help implement the Eastern Snake Plain Aquifer settlement between surface- and groundwater users.
JFAC also approved intent language authorizing the department to sell Pristine Springs for less than $5 million, should it be appraised for less. The water board took the property over in 2008, as part of a $26 million deal buying the water rights along with the city of Twin Falls and North Snake and Magic Valley groundwater districts, to help manage the area's water supply issues. Sen. Bert Brackett, R-Rogerson, said the water board is looking to sell the property now but has been unable to find a buyer at a higher price.
"It's time we dispose of the property and move on," he said.
JFAC passed the department's budget unanimously, although a few of the ayes sounded reluctant. During the debate before the vote, Rep. Phylis King, D-Boise, asked whether the farmers who benefit from recharge pay anything toward it.
"The benefit is for everybody," said Co-Chairwoman Rep. Maxine Bell, R-Jerome. "It's not just for a farmer. Anybody who makes a cup of coffee, or takes a shower or runs a business."
Sen. Steve Bair, R-Blackfoot, who helped to negotiate the settlement agreement between the Eastern Snake's water users, said the groundwater users have "a tremendous amount of skin in the game" as a result of the settlement, including spending $7 million to buy 110,000 acre-feet of water in the first year of the agreement and 50,000 acre-feet a year after that. The 50,000, Bair said, will go to surfacewater users in dry years and be used for recharge when it's not needed. Also, Bair said, the groundwater users agreed to reduce their water use by 13 percent.
"You ask any grower that I know of, and myself included, if it feels good to reduce 13 percent, and ... it's a significant amount of pain," Bair said.
The department's total approved budget is for $28.9 million, of which about $19.4 million is for ongoing operating expenses and programs and the rest in the line items that were approved. The money comes from a mix of general and dedicated funds and federal grants.
Now that JFAC has set the budget, the next stop is the full House.
Get Government & Politics updates in your inbox!
Stay up-to-date on the latest in local and national government and political topics with our newsletter.