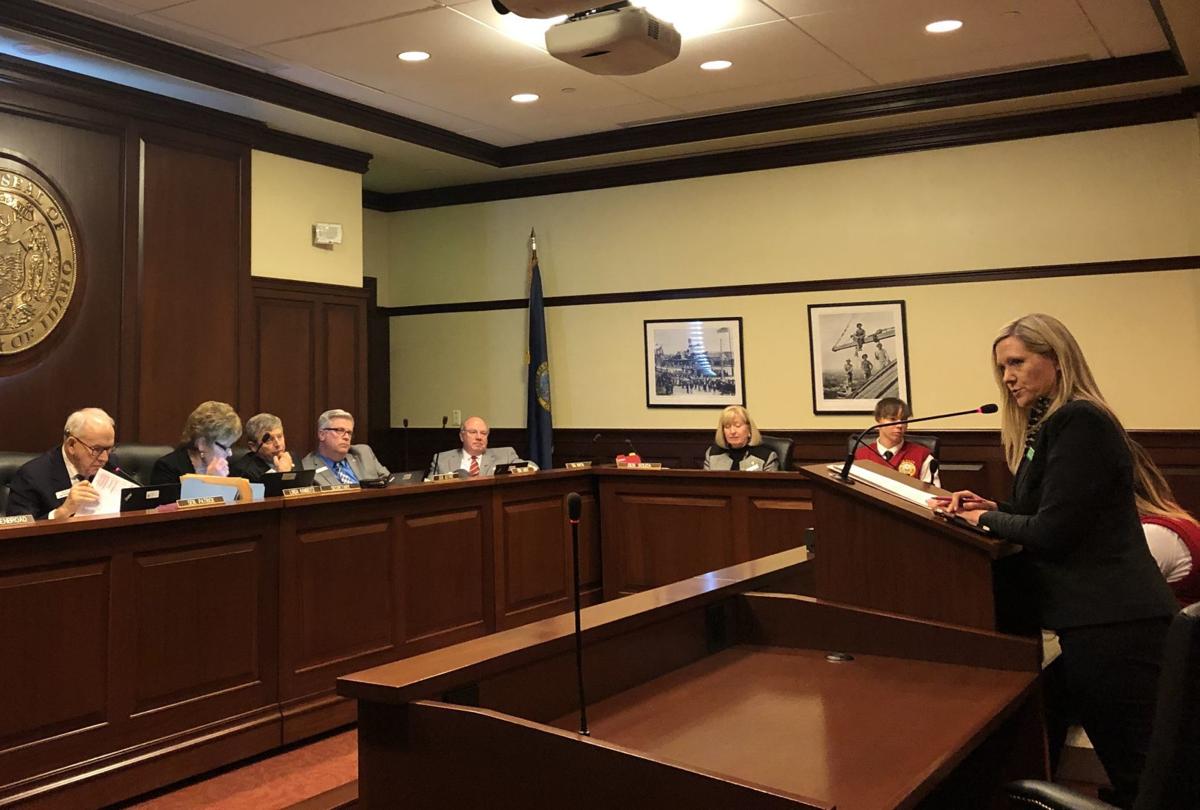 BOISE — Women would not need to refill birth control prescriptions as often under a bill intended to improve access to health care and reduce unintended pregnancies.
The bill, approved 5-3 on Thursday by the Senate Commerce and Human Resources Committee, would require insurance plans to provide coverage for a six-month supply of birth control.
Sen. Cherie Buckner-Webb, D-Boise, said one in four women has restricted access to birth control, including in those rural communities, military members, working professionals, and college students.
"Not only will it improve a woman's health care but it will reduce cost," Buckner-Webb said. "Families should have the right to make decisions about when to or not to have children."
Many insurance plans cover one-to-three month supplies of birth control. The bill would require reimbursement for a six-month supply unless otherwise requested. Only insurance plans that already cover contraceptives would be affected, and those withholding coverage for religious reasons would remain exempt.
Stephanie Long, a family physician in Idaho, said contraceptives are most effective when used consistently, and that can be difficult for people without access.
"With perfect use, they have a 5% failure rate. With typical use, it's 20-30%," Long said. "One of the most common ways people fail is they don't start their next pack on time, and that's about 25% of people."
Planned Parenthood Idaho Director Mistie Tolman said improved access to birth control saves families money on trips to the pharmacy and the cost associated with unintended pregnancies. Tolman said an extended supply of birth control reduces unintended pregnancies by 30% and abortions by 46%.
You have free articles remaining.
Currently, 20 other states offer at least a six-month supply of birth control, and many offer 12.
Other testimony favored the bill as a way to improve access to birth control as a form of medicine to treat various afflictions, such as Crohn's disease.
Much of the hearing focused on the merits of birth control and abortions.
Some independent residents, the Family Policy Alliance, the Catholic Church and Sen. Mary Souza, R-Coeur d'Alene, opposed the bill. They suggested it was ambiguous and would allow extended prescriptions of drugs used to induce abortions.
Sen. Jim Guthrie, R-McCammon, voted in favor of the bill and said it only addresses things already being offered.
"This is not a pro-life, pro-choice issue at all," Guthrie said. "It's a timeframe issue, it isn't adding anything."
Sen. Todd Lakey, R-Nampa, and Sen. Steven Thayn, R-Emmett, opposed the bill and said it's not an issue that should be up to the Legislature.
Sen. Grant Burgoyne, D-Boise, said the state should offer the benefit uniformly because health insurance is "not really a free market."
"People buy the insurance they can afford," Burgoyne said. "If we do not pass this bill, we will have consequences that actually make the health care system in Idaho more expensive, not less expensive."
The bill goes to the full Senate.
Get Government & Politics updates in your inbox!
Stay up-to-date on the latest in local and national government and political topics with our newsletter.