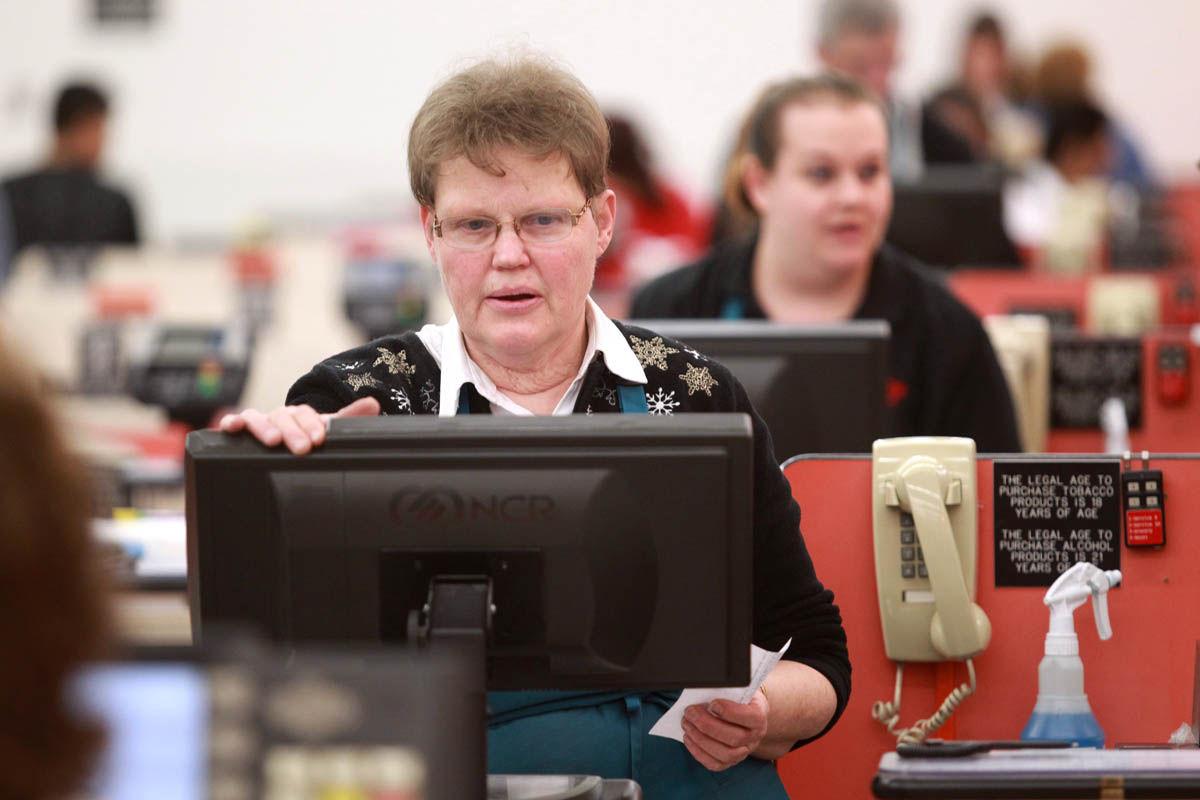 BOISE — Idahoans could receive a larger income tax deduction for their grocery purchases under a bill approved Monday by the House Revenue and Taxation Committee.
House Speaker Scott Bedke, R-Oakley, said his proposal would offset most grocery taxes paid by Idahoans and allow the state to continue collecting revenue from non-residents.
"The best tax is the tax that someone else pays," Bedke said. "This is a benefit that would accrue to Idahoans that file their income tax returns. This is not a benefit that would accrue to those that do not or to those that come from out of state."
Groceries in Idaho are taxed the same as other sales at 6%. Each resident in the state is eligible to receive a tax credit of up to $100 a year, or $120 a year for seniors. The bill would raise the credit for both groups up to $135 a year. That would shield $2,250 of groceries a year, or $187.50 a month.
Bedke said the proposed credit would effectively lower the income tax rate from 6.925% to about 6.7%.
Increasing the credit would cost about $49 million. The bill would take money from the state tax relief fund, which collects money from internet sales tax.
Priscilla Giddings, R-White Bird, opposed the bill and said the state needs to repeal the tax entirely. The proposal would amount to wealth redistribution and create a system of "winners and losers," she said.
"Just because it's a noble cause doesn't mean it's a good policy decision," Giddings said. "Unfortunately, this is a Bernie Sanders plan that's going through Idaho."
The committee opposed the introduction of a handful of proposals last week that would repeal the sales tax, including one from Giddings.
Eliminating grocery sales tax would cut state revenue and begin an endless debate on which food items are tax exempt, Bedke said.
"The beauty of a credit is that the taxpayer that gets to decide what food is," he said.
Rep. Rob Mason, D-Boise, said it's not the perfect solution for the grocery tax, but it is a good use of the tax relief fund.
"We have this tax relief fund money sitting in a pot, and there's not a whole lot of viable solutions that I've heard come before this committee to get this money back to the taxpayers," he said. "I really don't want to sit on it for a year thinking of more ideas."
Rep. Greg Chaney, R-Caldwell, agreed with Mason. He said he supported the proposals to eliminate the grocery tax, but lawmakers need to consider the merits of the proposal under consideration.
"The alternative here … is for the state just to hold onto the money for a year and I think that's absolutely unacceptable," Chaney said. "I think that we're going to allow the perfect to be an enemy of the good, and we're going end up keeping in the coffers of the state money that we all agree that should go back to the people."
Other tax proposals move forward
The committee approved a bill from Rep. Linda Hartgen, R-Twin Falls, that would exempt from sales tax meat processing for personal use. Hartgen said those who want to eat the game they hunted should not have to pay sales tax servicing a product they already own. The bill now goes to the full House.
Another bill from Rep. Doug Ricks, R-Rexburg, was introduced by the committee, clearing the way for a future hearing. Districts would be required to show the taxes a resident paid in the previous year under the proposal. Tax statements would also show the year bonds are expected to be paid off.
Get Government & Politics updates in your inbox!
Stay up-to-date on the latest in local and national government and political topics with our newsletter.