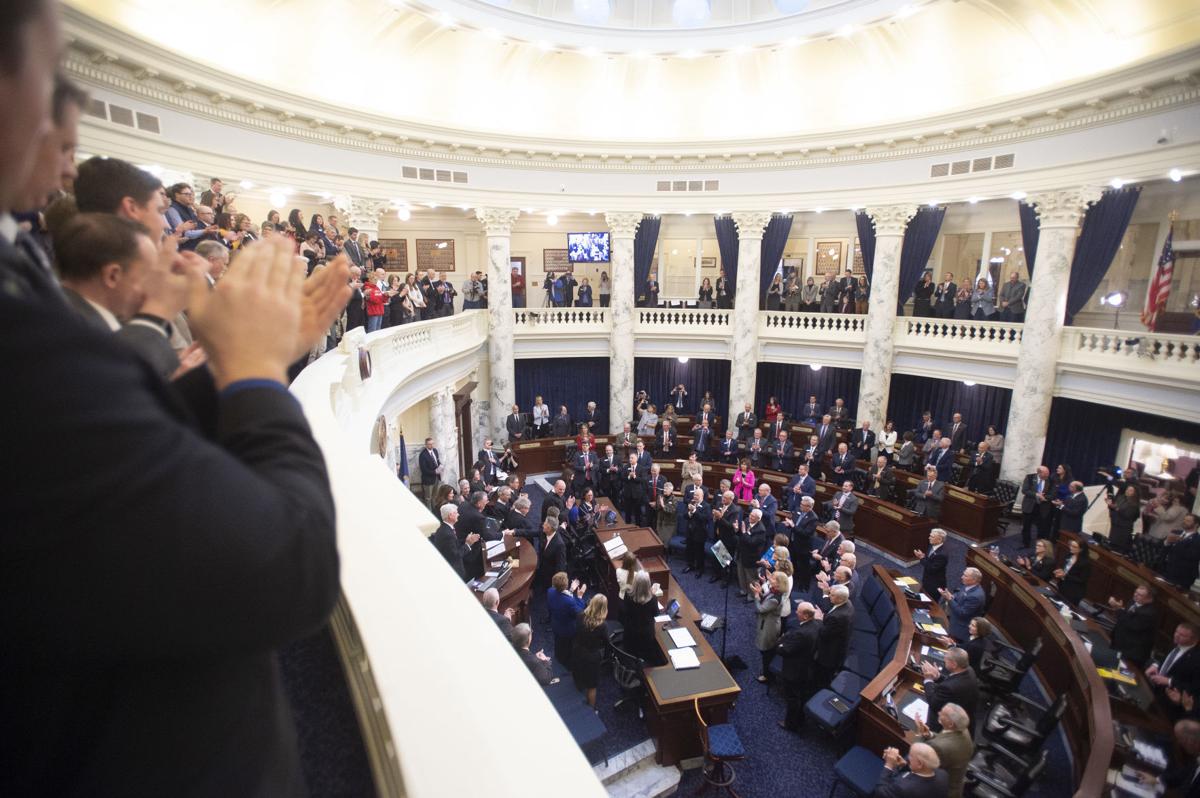 BOISE — Lawmakers ended the 2020 legislative session on Friday.
The motion to adjourn was in question up until the last minute and passed on a narrow 32-28 vote, a fitting conclusion to a session filled with drama. Some members wanted to stick around in anticipation of a governor veto despite concern for the coronavirus.
"May you live in interesting times," Speaker Scott Bedke, R-Oakley, told lawmakers following adjournment.
The Senate adjourned Thursday evening.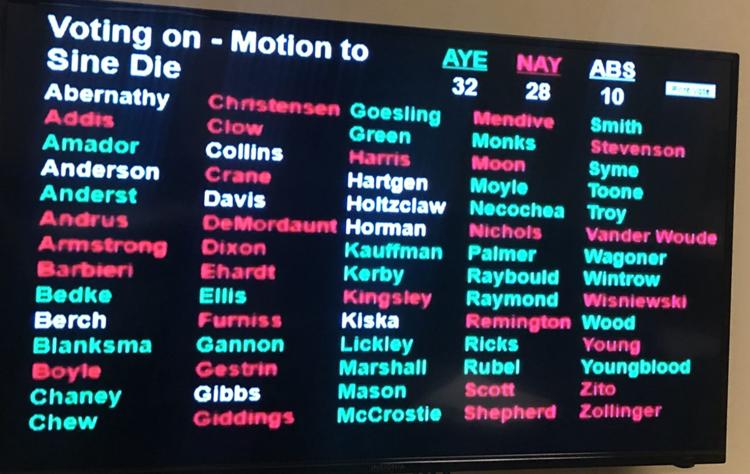 Controversial social issues dominate session
Contentious social issues and high emotions were cornerstones of the 2020 legislative session.
Most notably, lawmakers recently approved a pair of bills related to transgender rights.
Their trip through the Legislature followed hours of testimony in opposition from residents throughout the state and several heated floor debates. Some high profile people have urged Gov. Brad Little to veto the bills, including leaders at Chobani and Clif Bar, and five former Idaho attorneys general.
House Minority Leader Ilana Rubel, D-Boise, said Thursday the session was marked by "tone-deafness and missed opportunities."
"Our Republican colleagues took a hard right turn into divisive social issues," Rubel said. "Their bills seemed largely targeted at making life as difficult as possible for minority and marginalized members of the community, and there was remarkably little interest in addressing the very real problems we face."
Bedke said some members of the Republican caucus worked through the interim on the issues, and he expected those issues to be presented coming into the session.
"These are issues that resonate with the majority party," he said.
Interim committee to study property tax issue, but lawmakers offer no immediate relief
No major legislation to offer residents tax relief passed the Legislature in 2020, though several proposals were considered.
Bedke said some ideas were supported in the House but not the Senate.
"We can always move quickly when there's agreement, and we lacked agreement," Bedke said.
One bill that passed the House would have frozen property tax collections by districts for one year to allow lawmakers to study the issue. Local government officials flocked to the Capitol for three days in opposition to the bill, saying it wouldn't lower property taxes and would inhibit their ability to provide for services. The bill later died in the Senate.
The House and Senate each had proposals to raise the homeowner's exemption, but neither got support from the other body. The Senate also supported an update to the circuit breaker program, but that bill died in the House.
Lawmakers also did not agree on how to spend a fund that has about $80 million in it dedicated to tax relief. Bedke had a proposal to raise the grocery tax credit using the account, but it did not pass.
"The Legislature failed to give property tax relief to Idahoans, which particularly hits our seniors, veterans, people with disabilities, and veterans," Sen. Cherie Buckner-Webb, D-Boise, said Thursday.
Legislature OKs other notable legislation
Little on Tuesday signed into law a bill that would create transparency in medical bills and rein in predatory medical debt collectors. The Idaho Patient Act ensures patients receive timely notice of who provided medical services and how much is owed before being sued in court. It also limits attorneys fees related to medical debt collection.
The minimum age to get married in Idaho would be 16 under a bill that passed the Legislature. The bill also limits marriage for 16- and 17-year-olds to someone not more than three years older.
Lawmakers also put away money for hard times. That account has about $375 million and will be closer to $425 million this summer. The economic downturn expected due to the coronavirus could bite into that.
Lawmakers approved a budget for K-12 education of about $1.8 billion, the largest expense for the state, and also bolstered efforts to attract new teachers and hold on to veteran teachers.
Also of note this session, the House in January kicked out one of its members, voting 65-0 to expel Republican John Green of Post Falls a day after he was convicted of conspiring to defraud the U.S. government.
Get Government & Politics updates in your inbox!
Stay up-to-date on the latest in local and national government and political topics with our newsletter.