BOISE — Rep. Muffy Davis is not a stranger to going fast.
The Democrat from Ketchum has won medals in two speedy Paralympic sports — skiing and cycling — and earned a place in the U.S. Ski and Snowboard Hall of Fame. She even talks quickly, jumping efficiently from one topic to the next as she gestures around her not-yet-unpacked office in the statehouse.
But the first few days of her freshman legislative session have been remarkably fast-paced, even by Davis's standards.
"It blows me away," she said. "There's no wasting time. We just jump in and figure it out."
It's been a whirlwind of a week for Davis, one of three new south-central Idaho lawmakers who kicked off their first go-around in the capitol this week. Just days before the session began, she was thousands of miles away, enjoying some final moments of relaxation on a family cruise out of Mexico. She, her husband, and their 10-year-old daughter returned home to Hailey on Friday, "threw everything in the car," and were Boise-bound the next day.
"I'm not even settled in," Davis said with a laugh the second day of the session. She pointed around her corner office — at picture frames not yet hung; at the computer that hadn't been cooperating quite the way it was supposed to. "Look at this!
"I was going to use Sunday to get organized here, but then we had our caucus," she added. "Everything seems to get filled up."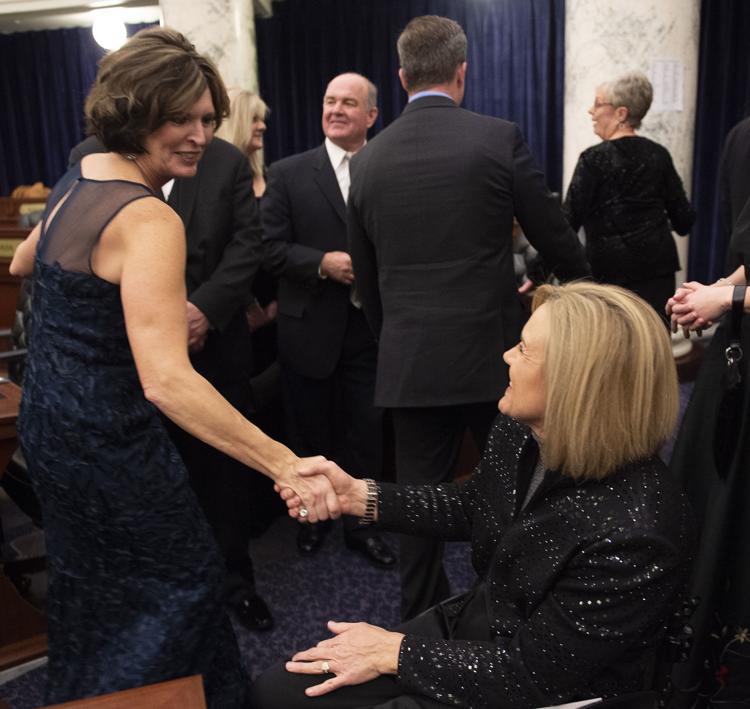 Settling in
Rep. Laurie Lickley has had a bit more time to settle in.
The Republican from Jerome arrived in Boise the Thursday before the session began, giving her a day to move into her downtown apartment and acquaint herself with the basic landscape of the statehouse: where to find the bathrooms, how to connect to the printer. She was pleased to find that her office was located in a quiet cluster of cubicles with natural sunlight and excited to learn it once belonged to Rep. Fred Wood of Burley, chairman of the House Health & Welfare Committee, of which Lickley is a member.
Sunday, a day of rest for Lickley between inaugural celebrations Saturday and the start of the session Monday, gave her a chance to clean up her new apartment, knock some items off her grocery list, and work out — "some of the things that, when you don't live here, you just try to get your bearings," she said.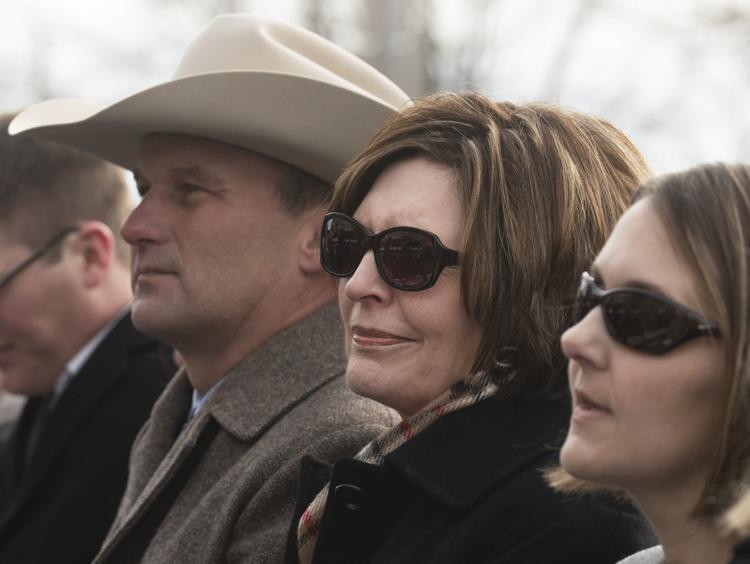 On Friday, the day after she got into town, Lickley and her family watched the inauguration of Gov. Brad Little in front of the capitol building. Later that evening was a Republican caucus dinner, where Lickley bought a session on a shooting range donated by the Idaho Fraternal Order of Police.
"I absorbed absolutely every last second of the speeches and presentation," Lickley said of the inauguration. "There's just something very moving about the enormity of the responsibility that the people have put not only on our new governor, but on those of us elected to serve.... And the enormous responsibility is, gosh darn, it's awfully humbling."
Both Lickley and Davis had an opportunity Saturday night to attend the Inaugural Ball at the statehouse, an outing Davis's daughter Elle was especially excited for.
"It was fun, all the pomp and circumstance and to get dressed up," Davis said. "There were a lot of people there, and there was a good energy."
An inaugural procession of lawmakers at the ball entailed a fair amount of standing around and waiting, as Lickley recalled.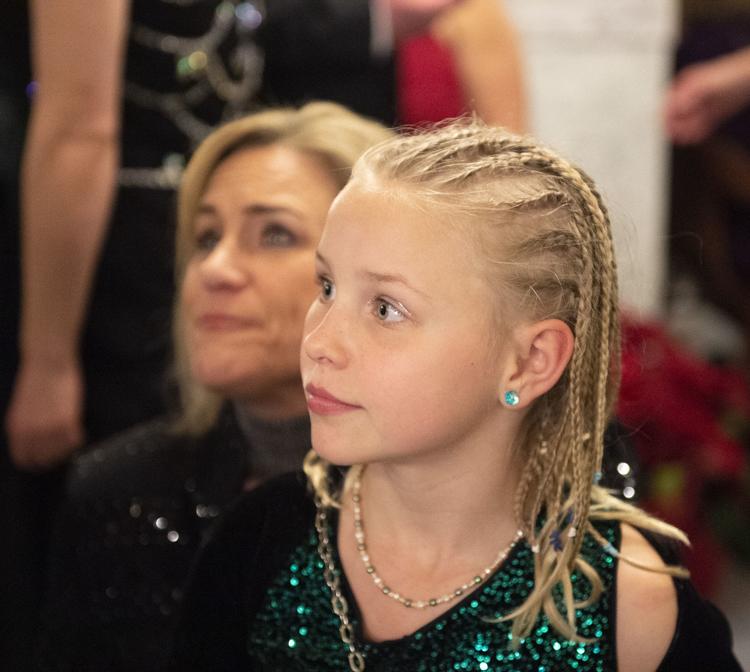 "As a freshman, you're kind of at the bottom of the barrel, so to speak," she said, laughing. "By the time you get down to the bottom of the stairs, all the ropes have kind of been removed. So it's like, here we are! But it was fun."
While Lickley used Sunday to get her bearings in her new apartment, Davis found herself at a six-hour meeting for the Democratic Caucus, where she and fellow Democrat lawmakers discussed goals and potential bills for the session.
"I had met all the members before, but I had never really sat in a room with just us," Davis said. "It was really nice to just have us in a room, all the legislators, and to get to know what all their passions are and what they're looking forward to doing."
First day
Monday marked the first official day of the 2019 legislative session, kicking off three months that will only get busier. By the time Little began his first State of the State address at 1 p.m., lawmakers had already met with representatives from Idaho Business for Education, an organization of business leaders from across the state, and participated in a computer training session.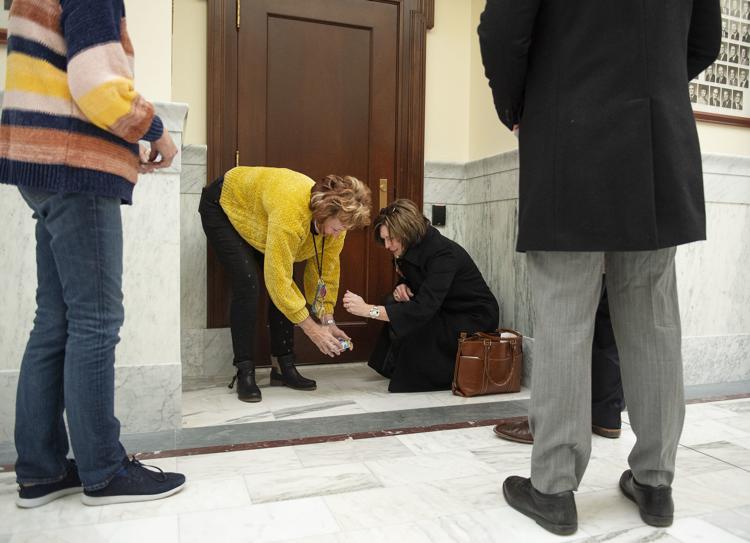 It was a relatively early morning — but not by Lickley's measure. The rancher wakes up at 5 a.m. every day, a habit she plans to continue into the session. She'll study a set of ten legislative rules over coffee each morning, she's decided, and hopes to make it to the statehouse between 6:30 a.m. and 7 a.m. The early morning hours Monday were spent setting up various email accounts and organizing messages into folders.
"I'm hearing from constituents and I want to reach out to them," Lickley said, "although oftentimes I don't have enough information yet to really answer them completely."
Then came the State of the State, for which the House and Senate officially went into a joint session for the first time in 2019. Both Davis and Lickley said they appreciated the formality of the proceedings, which included updates from a committee of lawmakers designated to escort the governor from his office to the House chambers and back again.
"It's funny, but I also think it's nice that we respect the formality of it because it reminds you of how important what we are doing really is," Davis said. "We are setting rules for people's lives and affecting things. Keeping that formality keeps it at the forefront of your mind that it is important work."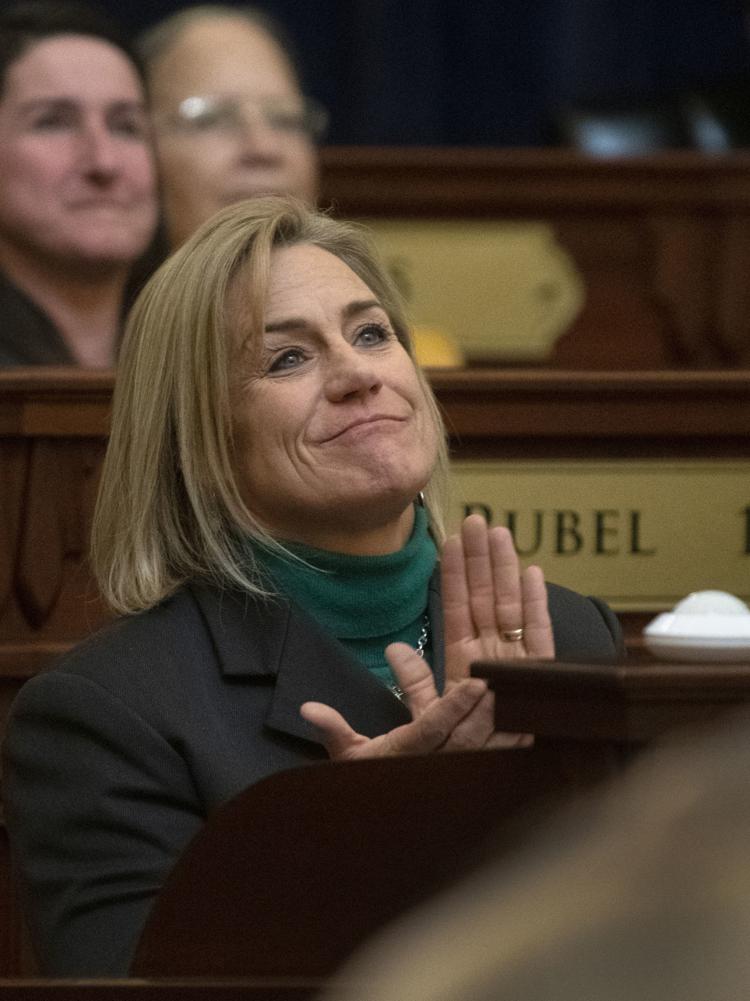 Getting used to that process may take some time, Lickley said, but she expects to catch on relatively quickly.
"I am a big process person," Lickley said. "Process brings civility to a respectful work environment, and I like that. That's kind of my operational mechanism."
After the speech
Although no bills had yet been introduced, the first day of the session wasn't finished after the governor's address. While Lickley spoke with visitors to discuss a piece of potential legislation, Davis sat through Democratic leaders' responses to the State of the State address and a meeting with Idaho Department of Commerce. Later, both legislators attended a reception for the governor and first lady.
The afternoon was interrupted only by a minor wardrobe change: Somewhere around 3 p.m., Lickley switched out a pair of painful new heels for tennis shoes. A valuable lesson — always break in new shoes before wearing them to the statehouse — had been learned.
"It was a rookie mistake, and I know it was a rookie mistake," Lickley said, rolling her eyes. "It won't happen again."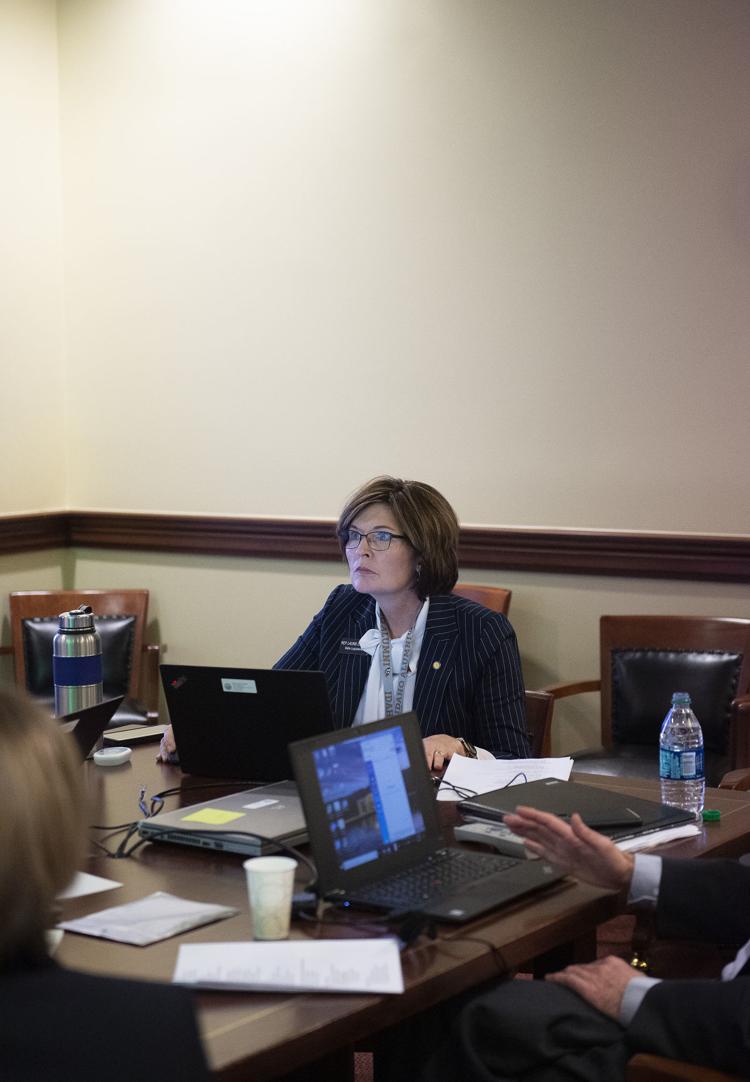 It wasn't until 6 p.m. that Davis headed back to her apartment, where she got on her exercise bike for the first time in days. ("For my sanity, I needed to work out a little bit," she explained.)
While Davis cycled, Lickley watched the national championship football game. She doesn't have any particular allegiance to Clemson University or the University of Alabama, she said, but likes sports and the metaphors that accompany them.
"I know defense is kind of necessary, but I'm all about offense," Lickley said. "I'm all about getting down the field, and you can apply that to my legislative time as well. We've got to move the needle. We've got to think forward."
The previous night, nerves and a fear of sleeping through her alarm clock had kept Davis awake. But Monday night, she "slept like a baby."
Sleep may become an increasingly precious commodity for the new lawmakers in the months to come: It's not uncommon, Davis said, for legislators to get home at night and still have at least three hours of reading ahead of them.
"I'm going to get used to less sleep, I think," she said.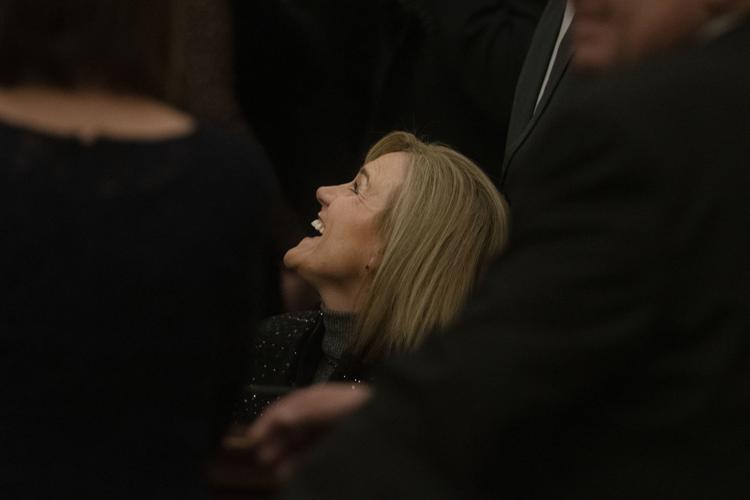 The following weekend, Davis said, she planned to return to Hailey to pick up some more personal belongings and participate in the local Women's March. But decorating her office will take a backseat, at least for now, to crafting and studying legislation. She said she plans to introduce a bill to increase local control in the coming weeks — and until then, the framed photos on her floor will likely stay there.
"They're not priority," she said. "If I can get them on the wall, great. If I can't, we'll do it next year for the next session."
Get Government & Politics updates in your inbox!
Stay up-to-date on the latest in local and national government and political topics with our newsletter.