JEROME — An Idaho Transportation Department-funded interchange project on the south end of Jerome will not begin construction this year as originally planned. The department plans to have a final design for the replacement Interstate 84 interchange later this year.
The department had to redesign the project it released to the public in 2018 after the Federal Highway Administration expressed concerns with the design.
"They had some questions that needed a lot of additional study and review to answer," Nathan Jerke, Idaho Transportation Department project manager, said.
The bridge replacement was designated as a priority for the transportation department as it suffered faster wear and tear than others in the state. Its sharp bridge joints are vulnerable to falling apart due to the rumbling of vehicles and trucks. The bridge was designed in the 1960s and cannot accommodate the increased traffic flow, Jerke said.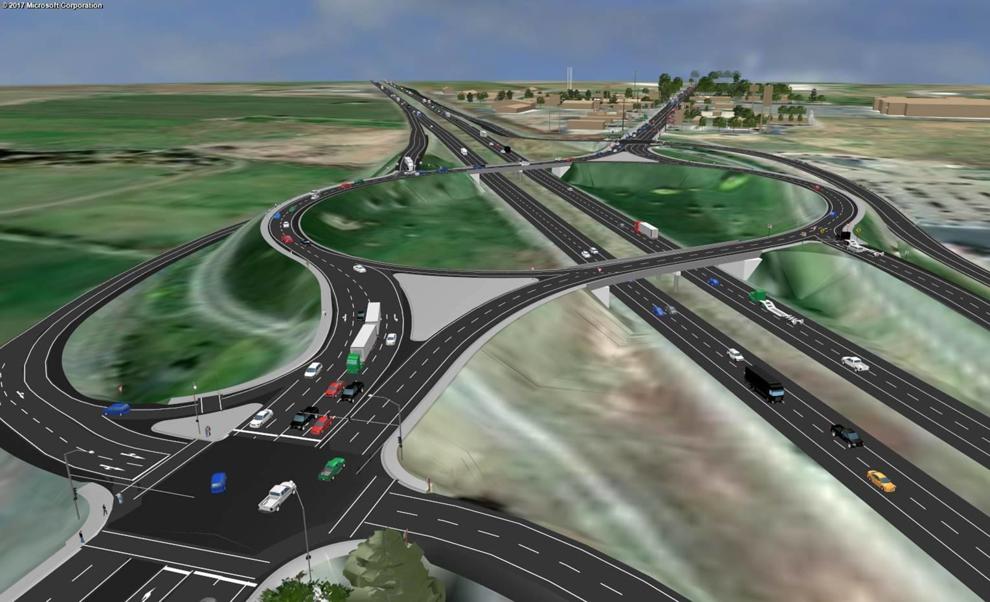 "This project is very important because it's become difficult to navigate that interchange," Jerome City Administrator Mike Williams said.
Funding for the project, which has been budgeted at $21 million, is being delayed until 2023 to accommodate for the additional time to conduct reviews and the redesign. It received final approval for the preliminary design in December, allowing the department to move into the final design phase.
It is expected to bring plans to the public in fall. The City of Jerome has not yet seen the changes made, but is hoping to mitigate safety concerns about the 1,000 foot bridge the interchange will replace.
"What was a plan to replace the bridge started a larger conversation about how we can improve traffic flow and safety," Williams said.
Megan Taros is a Times-News reporter and Report for America corps member covering the Magic Valley's Hispanic community and Jerome County. You can support her work by donating to Report for America at http://bit.ly/supportRFA.