Rep. Maxine T. Bell (R-Jerome)
It is true that "time flies." Sadly, the hard lessons learned fade too quickly also.
While we budget 18 months into the future, we would be wise to budget with the lessons of the economic downturn of 2007-2009 in our view. The state general funds budget in 2010 was 2.3 billion. With slow and steady recovery, 2017 had a price tag of 3.5 billion. Since the downturn, growth in Idaho is like adding another "Boise."
The most obvious change has been in our schools with the need for additional money a yearly fact. We are now seeing a request for additional Medicaid funding, a budget that had remained flat. Corrections is scrambling to find sufficient beds, always more expensive.
While I have yet to see the executive budget, I do know the agency requests are appearing with over four hundred additional requests and an increase of an additional 9 percent. I am grateful to work with thoughtful, fiscally responsible legislators who understand whose money we are asked to parcel out.
As I contemplate the coming session, I wonder if this should not be a good time for maintaining a reasonable spending plan, a time to watch the economic growth for signs of sustainable upward movement, and take extra care to recognize any budget request that is a "build-out."
This year, more than any I remember, we will be taking a careful look at the additional income, and just who should have the opportunity to spend or save.
We will have the opportunity to take a more thoughtful look at our infrastructure. And certainly, important to many areas of the state budget, we will need to do what is necessary to work with the certain-to-come changes in the tax code and those federal programs which serve many of our population. And along the way, pay for the forrest fires, keep the aquatic critters out of our waters, continue to put more water into the all-important aquifer, and help train more doctors.
Rep. Clark Kauffman (R-Filer)
This legislative session, I expect to see several issues come up for review. First, some tax relief legislation, possibly lowering the individual and/or the corporate income tax rate. This will be a discussion that is needed to explore all the ideas of fair and proper tax rates compared to the needs and wants of the State.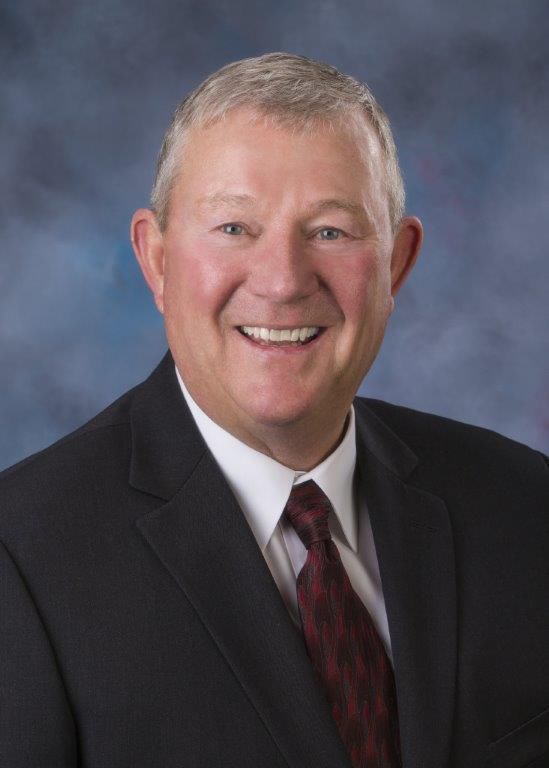 Second, the elimination of taxes on groceries will be an item of discussion. Third, we should see legislation asking for further funding of infrastructure to deliver water to recharge sites to replenish the aquifer. I will continue advocating for adequate funding for our roads, bridges and other infrastructure.
Personally, I am working on bills dealing with:
• A sales tax exemption for members of The Association of Free and Charitable Clinics. I don't believe we should tax those who provide free health care services mostly with volunteers.
• Trespass law. A bill that more clearly defines the difference between criminal and civil trespass and the fines for convictions.
• Food Safety Modernization Act (FSMA). I serve on an advisory committee at the Idaho State Department of Agriculture to advise on implementation of the FSMA rules which is the "Idaho Produce Safety Law." This legislation will provide definitions and authorizes the Idaho Department of Agriculture to administer and enforce the produce law and promulgate the necessary rules. It also makes clear that continued administration and enforcement of the Produce Safety Rule is contingent upon funding from the federal government.
Other subjects that I have been asked to research by constituents include expanding prisoner labor for agriculture, school bus funding, rail road infrastructure, R V Park permitting, fireworks restrictions, recalled airbags being reused and counties not being able to donate excess property to nonprofits.
We will be reviewing rules written to implement the laws that were passed last session and rules that need to be adjusted to be more effective.
Rep. Stephen Hartgen (R-Twin Falls)
The first big item out of the chute will be the budget, and specifically, how the state will allocate growth income.
While some want to see big cuts across the board in agencies (Labrador's position), I think a more nuanced approach is more likely. First, we'll have to look closely at the new federal tax reform act and how it impacts. Depending on what is and is not included, we'll need to look at the cost of conformance to the federal code, which we look at every year.
Then, we will take a look at revenues and tax cut considerations. While the grocery tax repeal was the "news" of the last session, we may well expand our considerations to cutting rates for both businesses and individuals, as well as reducing brackets. I would expect this would have more traction this coming year than last. In any case, I think we are very likely to go home having passed a major tax cut bill of some sort, which will benefit Idahoans across the board.
As a senior member of the Revenue & Taxation committee, Magic Valley citizens can count on me to look for tax cuts wherever they can be found. One final point: this being an election year, I do not expect any major tax increase measure to gain traction. Wit the state economy growing nicely, I think many legislators would be loathe to pass any measure that adds to people's taxes.
On the political side, I expect we will see some effort by the so-called "hard right" members of the Legislature to push a "slash and burn" agenda when it comes to agency budgets.
Led by candidate Raul Labrador, these cuts aren't likely to meet rising costs as the state grows in areas like education and infrastructure needs. Nonetheless, it will be a healthy debate on just what the state can afford and to pay both ongoing and proposed items. I do not see us expanding services in any area (such as pre-k education) that has a price tag of over $50m. In short, it is likely to be a modest year growth wise, with some significant cuts in taxes. I have been a "tax cut" advocate for many years: I will work again to try to get this done.
Rep. Lance Clow (R-Twin Falls)
I expect to continue as a member of the House Education, Business and Local Government Committees. There is always the potential for committee realignment, as there will be two new house members with a variety of new skills and experience.
The Education Committee will be looking at the recommendations of the Interim Committee report on the School Funding Formula. How we count students will be the first significate debate. Currently the formula relies on average daily attendance. There is good argument to fund schools based on the number of enrolled students. A student's temporary absence does not change the need for a seat and teacher. Hiring is done based upon the expected student enrollment.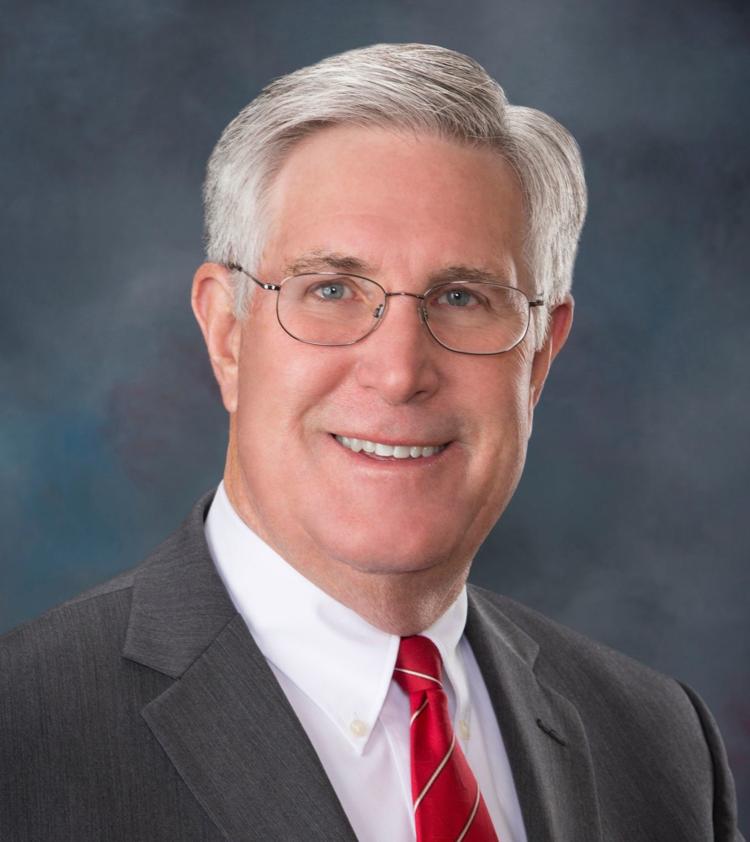 Many citizens have asked me to look at the traffic situation created when big rigs attempt to pass slower-moving vehicles on the interstate. This situation can impede vehicles traveling in the center lane, who have a higher speed limit. I have drafted legislation, modeled after other states, and have heard favorable comments from the Idaho State Police and AAA.
I plan to introduce a resolution to address regulatory references by the Department of Environmental Quality to the Idaho Plumbing Code. The plumbing code requires annual testing of residential backflow devices. The DEQ regulations referencing the Idaho Plumbing Code are not based upon a scientific risk/reward analysis. I hope future regulations can provide tri-annual testing.
The recent Federal Income Tax changes will require the state to conform or revise our state income tax code. Those impacts will be weighed against a reconsideration of the sales tax on food and the related grocery tax credit. We will again consider the definition of an Idaho retailer to include out-of-state sellers who are affiliated, by ownership or retail agreement, with an Idaho retailer.
Rep. Sally Toone (D-Gooding)
Idaho's rural communities are under attack. There's no question about it. Funding for Idaho's rural school districts is among the lowest in the nation, and no one in state government seems to care about Idaho's small towns and counties.
News outlets around are reporting on how schools in my legislative district are hiring teachers that are either uncertified or have no teaching experience. This puts my constituents' children at a disadvantage compared to urban students who have more resources and opportunities that will help them succeed. That's why I will be introducing legislation in 2018 that provides student loan relief for teachers who work in rural districts. I co-sponsored this legislation in 2017, but it never hit the House floor. If Idaho is serious about enabling rural families to succeed, we must have quality schools with quality teachers. My bill, which is aimed at attracting and retaining qualified teachers for our kids, is a positive step in that direction. Investing in a good education is the foundation for prosperity.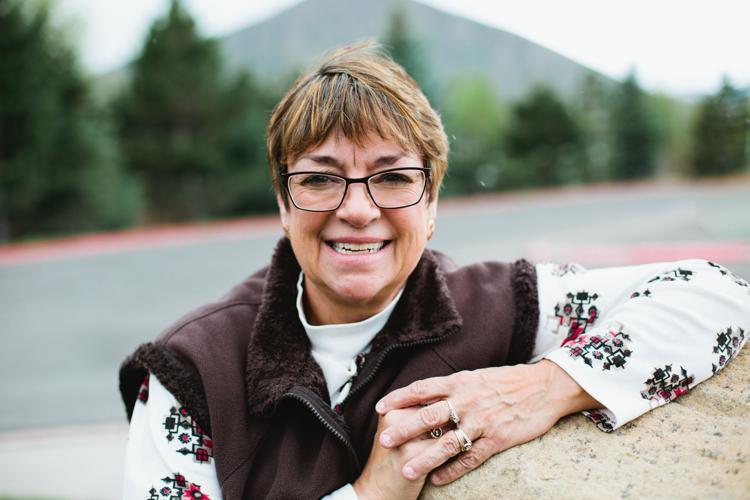 I will also support any investment in quality healthcare for my constituents. My legislative district encompasses Gooding, Lincoln, Camas and Blaine counties. More than 30 percent of all children in my district receive Medicaid or CHIP benefits. A healthy household has a better chance of being a prosperous household. When a parent has a medical problem that goes untreated, the entire family suffers. Hard-working Idahoans, who have paid state and federal taxes for years, have earned the right to gain access to quality healthcare for their families.
Rural Idaho needs a strong voice in the statehouse to protect our way of life and the future of our families. By investing in our kids' education and healthcare, rural Idaho can not only survive – it can flourish.
Sen. Michelle Stennett (D-Ketchum)
Education will continue to be a top priority for the 2018 Legislature, but of equal importance is doing a better job preparing Idahoans for employment. Big strides are being made on the Governor's Workforce Development Task Force and the Higher Education Taskforce. Both committees made recommendations to address all forms of postsecondary education, certification, and training required to produce a skilled workforce for Idaho's future. Idaho's Department of Labor estimates we will not have enough skilled workers to fill 49,000 jobs by 2024.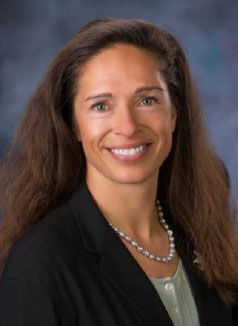 On the Workforce Development Task Force, I worked with representatives from many industry sectors, career/technical training advisers, the trades, many levels of education, and the Idaho Departments of Commerce and Labor. I will help carry our recommendations to expand career/technical and apprenticeship programs, offer incentives to school districts to add workforce readiness into curriculum and improve career advising. I strive to ensure there is funding for this vital, long-term effort. The College of Southern Idaho continues to be a leader in promoting these post-secondary training opportunities, but much more needs to be done around the state to help our workers and communities thrive.
My Campaign Finance Reform Legislative Work Group is proposing legislation that will require the Secretary of State to create a public database for campaign finance reports from legislators, statewide elected officials, and local governments. As a rural legislator, I want to ensure the bill includes adequate funding and assurances that lawmakers will give small local governments ample time to comply with the new standards before they are held to them.
Idaho is still plagued by $300 million deficit to maintain Idaho's roads and bridges. The Legislature must debate the best way to improve transportation funding. It is a matter of public safety and healthy commerce. Improvements must benefit our rural areas equally, not just urban centers.
Sen. Jim Patrick (R-Twin Falls)
I believe this coming session will be similar to the last few years. We will discuss Education, Taxes, Water, Health Insurance as well as review agency rules.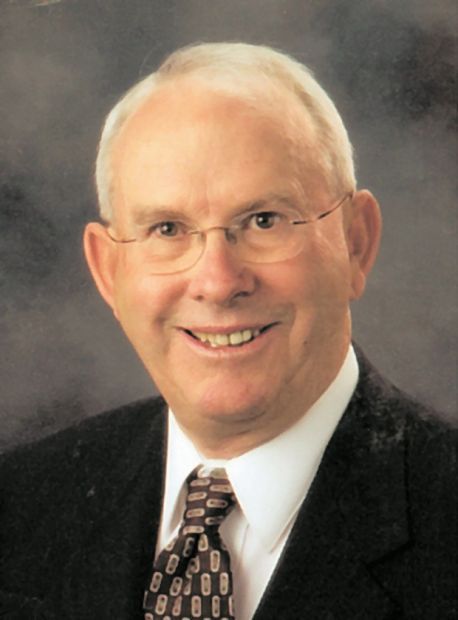 We are one of the few states to have the opportunity to review these rules and make sure they follow the intent of the legislation. Recently, many have concerns that some agencies have become too restrictive. We are very aware of workforce development and the need for workers from teachers to welders. I attended a national meeting and many states have the same issues. Rules are too restrictive and overprotective of current professions in some cases. We will spend time on this issue.
I have met with professional licensures this summer to have a better understanding of the process. There will be an increase in teacher salary to follow our five-year plan, but we still have a serious shortage of teachers. Many ideas are being discussed, including offering a four-year teaching degree at College of Southern Idaho. This can be instituted by CSI after accreditation, or Boise State has offered to start one in Twin Falls next year. If we can educate local students and not require them to travel to another city, the costs could be much lower.
Water is always of concern. We need to maintain water rights and the ongoing recharge efforts have been successful this year. We in agriculture hope for this program to continue for the long term to ensure a healthy aquifer.