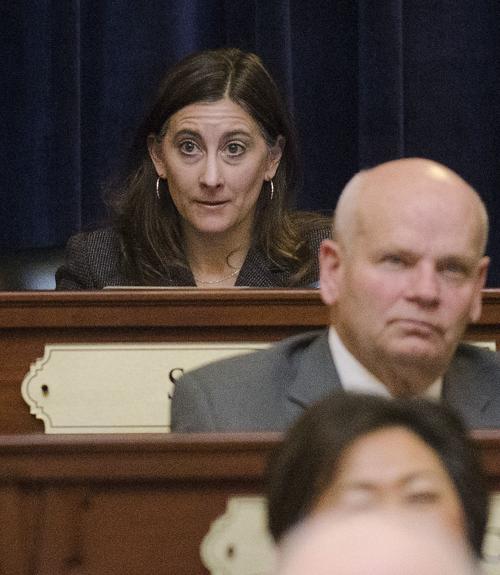 BOISE — Taxing districts would have to wait a full year after a bond fails before asking voters for it again under a bill approved 48-21 Thursday by the House.
The bill would recognize the wishes of the voters for about a year, Rep. Heather Scott, R-Blanchard, said.
Its purpose "is to protect voters from aggressive taxing districts that can and do continually run bonds over and over again when they fail at the ballot boxes," Scott said.
Bond issues in Idaho require a two-thirds supermajority to pass. The bill would mostly apply to schools, which can run elections four times a year, but could also include other taxing districts.
Since 2002, only 16 of the 257 school bond elections happened after failing within a yea, Rep. Sally Toone, D-Gooding, said.
"This is a solution to a problem that doesn't exist," Toone said. "Let's not take that local control away from our districts."
The state shouldn't make rules for outliers, Rep. Ryan Kerby, R-New Plymouth, said
"We're local control state except when we're not local control," Kerby said. "'Big Brother' just had to go in and fix something that a very small minority of people are doing."
Scott, who sponsored the bill, referenced three Magic Valley districts while arguing for the bill.
Voters twice rejected a $21 million bond for Minidoka School District in March and May. Filer rejected a $10 million school bond in March and an $8.5 million bond in August. Shoshone failed to pass a $6 million school bond in August and November of 2017 and March of 2018. The bond failed again in August 2019.
Get Government & Politics updates in your inbox!
Stay up-to-date on the latest in local and national government and political topics with our newsletter.