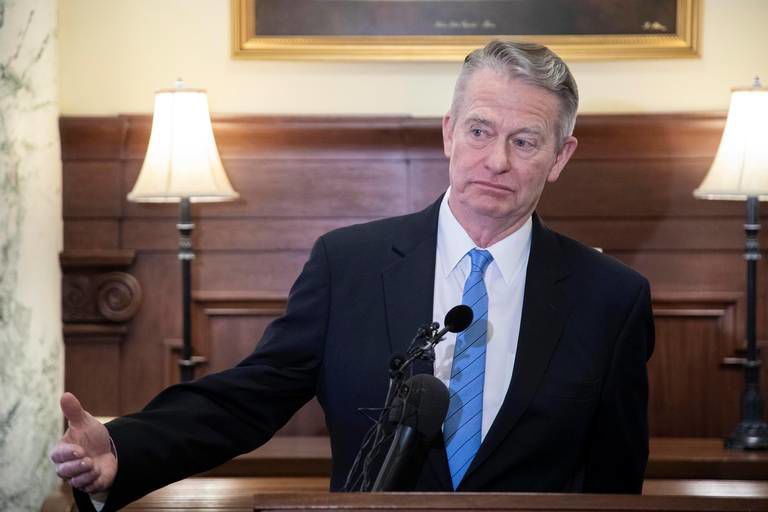 BOISE — In an effort to slow the spread of COVID-19, Gov. Brad Little ordered all Idahoans to stay home for at least 21 days, and not just if they're sick.
Little announced the decision Wednesday afternoon. He also issued an extreme emergency declaration, which allows the state to expand healthcare capacity more quickly and take decisive steps in responding to the virus.
The "strong measures" are to ensure healthcare facilities are not overburdened, Little said.
"Our healthcare and public safety workers are putting themselves in harm's way to respond to the coronavirus emergency," he said. "We owe it to them to do our part by following this statewide stay-home order."
People can leave their homes to access essential services, such as grocery stores, medical facilities and other select businesses. Going outdoors to exercise is also allowed, but officials stressed people should remain at least six feet apart. Those who are older or otherwise at risk are encouraged to avoid leaving home.
The order emphasizes that there is no reason to rush to stores or hoard supplies.
The decision follows the discovery of community spread in Ada County, Idaho's most populous area. Idaho Department of Health and Welfare reports 123 cases of the virus as of Wednesday evening.
On Monday, Twin Falls city and county each issued declarations of emergency to provide more flexibility in their response to the pandemic. County Commissioner Don Hall said the new restrictions will encourage social distancing and slow the progress of the virus.
"I believe the governor is doing the prudent thing," Hall said. "He's doing this to keep us all safe and to slow the spread of the virus so it's manageable."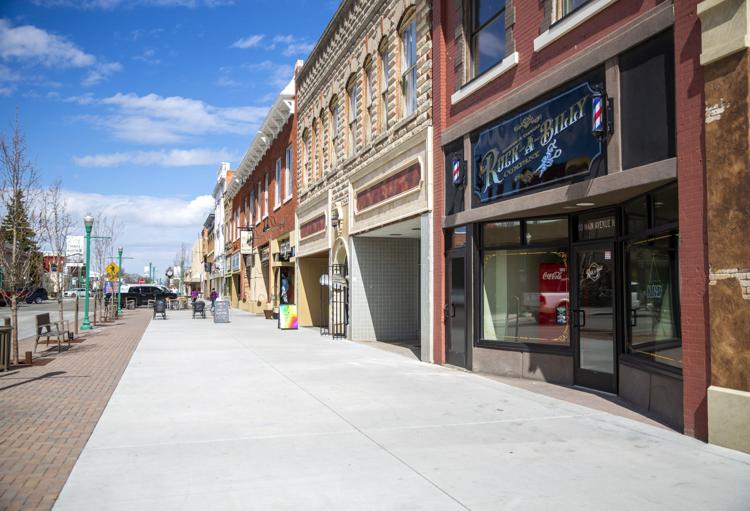 Twin Falls Mayor Suzanne Hawkins encouraged people to follow the governor's direction and check-in on those who might need extra help.
"If we all work together," she said, "we can get through it quicker and get back to life as we know it."
Grocers and more still open
Businesses that can stay open include grocery stores, health care facilities, utilities, gas stations, banks, laundromats, veterinary services, and other select businesses essential to safety. Restaurant dining rooms must shut down, but drive-thru, pick up, and delivery is still allowed.
Government agencies and non-essential businesses — such as bars, gyms, and hair salons — must stop operating at a physical location and allow employees to work remotely. Non-essential travel must stop as well.
Little acknowledged the virus has hurt local economies and said the state has seen a spike in unemployment filings this week.
"We're just trying to minimize it all we can," he said.
Twin Falls Chamber of Commerce President Shawn Barigar released a statement to members following the announcement.
"We are adapting and innovating to keep our network together, even in a time of social distancing and under the guidelines of the Governor's new stay-home order," said Barigar, who is also a Twin Falls city councilman. "We'll come through the other end of this stronger, better connected, and resilient."
The order is similar to the one Little implemented last week in Blaine County, which was enforced by the possibility of a misdemeanor.
Little said the intent isn't to arrest people but to have high compliance.
"Peer pressure from the communities is always our first preference," he said. "We will look at each instance case by case."
Complete coverage: What Idahoans need to know about the coronavirus
Looking for local information on the Coronavirus? We've got you covered.
Concerned about COVID-19?
Sign up now to get the most recent coronavirus headlines and other important local and national news sent to your email inbox daily.