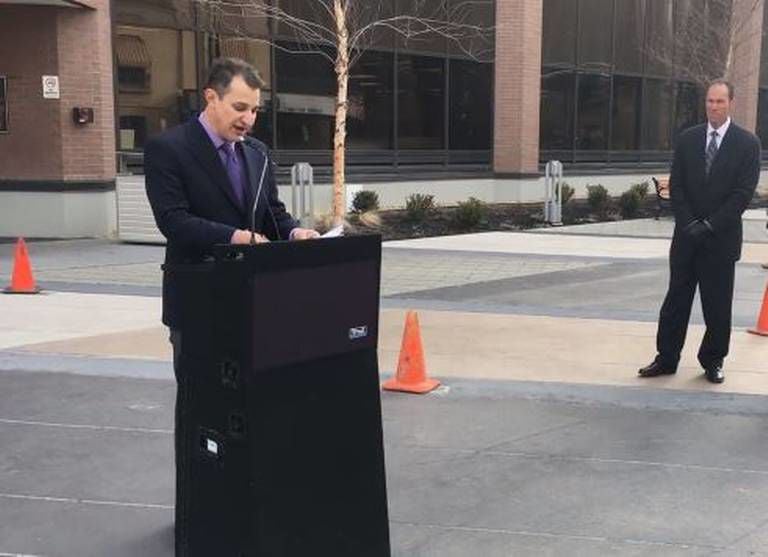 BOISE — An Ada County judge has dismissed a lawsuit that aimed to impede urban renewal districts throughout Idaho.
District Judge Lynn Norton rejected arguments from the Idaho Freedom Foundation that the newly formed Shoreline and Gateway East urban renewal districts in Boise violate state constitutional provisions against cities incurring debt.
"We obviously disagree with the judge's decision," Idaho Freedom Foundation spokesman Dustin Hurst said.
The foundation is weighing whether to appeal, Hurst said.
Mike Journee, a spokesman for Mayor David Bieter, said city officials were "not surprised" by the ruling.
Norton said the issue raised by the Freedom Foundation was already settled in a 2009 decision by the Idaho Supreme Court that affirmed the use of revenue bonds by a Rexburg urban renewal district to finance $6.3 million in improvements to Riverside Park.
Rexburg resident Kenneth Hart argued that selling revenue bonds (backed by municipal tax revenue) violated constitutional prohibitions on municipal indebtedness and lending of credit.
Urban renewal districts receive property-tax revenue using what's called tax increment funding.
An urban renewal district is allowed to spend tax revenues generated above the amount property owners were paying at the time the district was formed.
The additional money comes as property values increase through inflation or from construction of new buildings.
The Capital City Development Corp., Boise's urban renewal agency, has used such money to improve streetscapes, build parking garages and renovate The Grove Plaza.
Under the state constitution, municipalities must receive a two-thirds majority from voters to take on debt.
But urban renewal agencies are independent, the Idaho Supreme Court said in the 2009 ruling, and they can sell revenue bonds without the need for voter approval.
Boise's first urban renewal district took in an area between Capitol Boulevard and Front, Bannock and 9th streets.
During its 30-year existence, which expired in September, assessed property values grew from $31.1 million to more than $370 million.
Over those years, the CCDC took in almost $60 million in property taxes diverted from the city, school district, the Ada County Highway District and other taxing districts.
Plans for the Shoreline and Gateway East districts call for selling revenue bonds to take on up to $130 million in debt between 2024 and 2034.
In the Rexburg case, Hart argued that the use of tax increment funding by the urban renewal agency was really an action by the city.
He said cities exercise so much control over urban renewal agencies that they were "merely alter egos" of their cities.
"If we were to accept Hart's argument that urban renewal agencies are merely alter egos of their respective municipalities, we would overrule unanimous, long-standing precedent and thwart the reasonable expectations of numerous bondholders," the Supreme Court ruled in the Rexburg case, Urban Renewal Agency of the city of Rexburg v. Hart.
In February, the Idaho Supreme Court ruled against the foundation in a lawsuit challenging Idaho's voter-approved expansion of Medicaid. It says it goes to court to defend Idaho taxpayers.
Get Government & Politics updates in your inbox!
Stay up-to-date on the latest in local and national government and political topics with our newsletter.