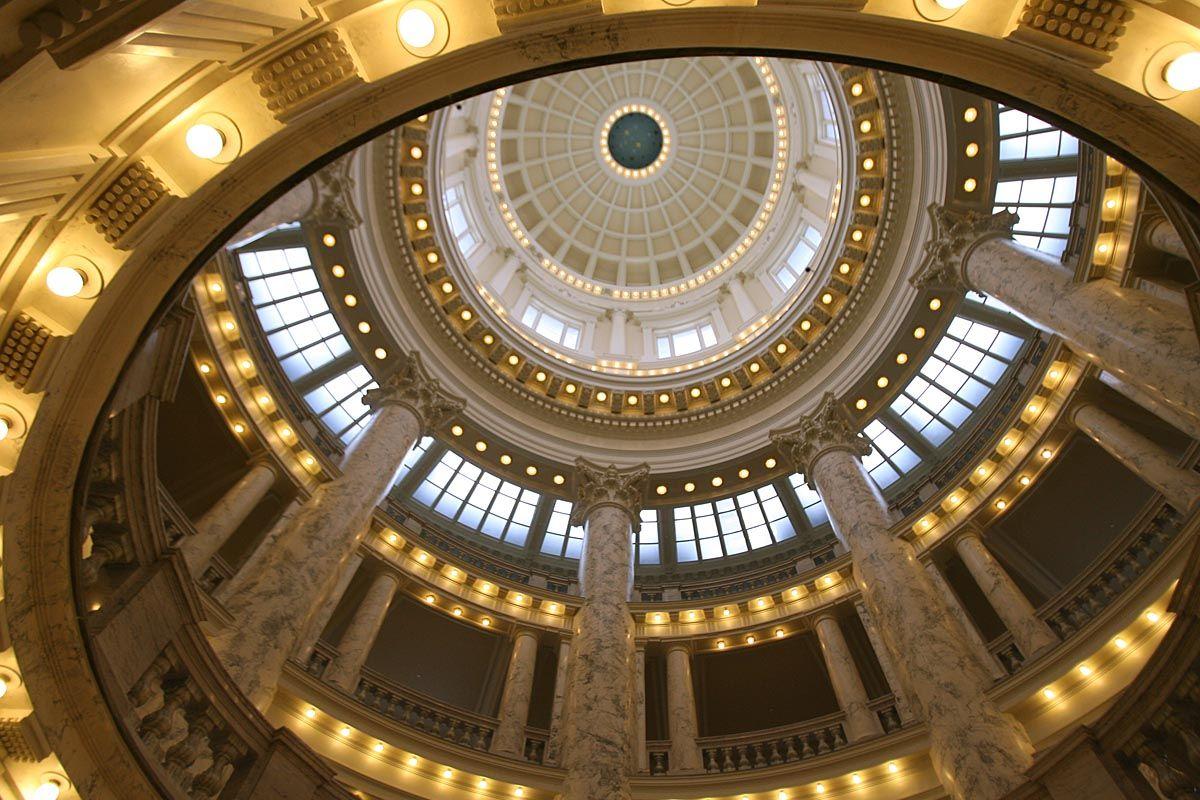 BOISE — The Idaho House passed a bill Thursday to put more stringent standards on when police can seize the assets of suspected drug dealers and shot down another bill that would have allowed heroin dealers to be charged with murder if a customer died from an overdose.
The civil asset forfeiture reform bill, which was drafted by Reps. Ilana Rubel, D-Boise, and Steve Harris, R-Meridian, would put some restrictions on its use including requiring law enforcement demonstrate a connection between drugs and property seized other than that they happen to be near each other, stating that mere possession of cash is not grounds for a seizure, absent other evidence of illegality and requiring Idaho law enforcement to report information about seizures to the state controller's office.
Speaking in favor of the bill Rep. Greg Chaney, R-Caldwell, read the 14th amendment to the U.S. Constitution, which says no one can be deprived of life, liberty or property without due process of law.
"I don't know how a decision on a roadside by a police officer (without a judge) … could ever be construed as due process of law," Chaney said.
While Rubel and Harris did work with some law-enforcement groups while drafting the bill and these organizations decided not to oppose it, other police organizations came out against the bill, worried it would put too many restrictions on their ability to seize drug dealers' ill-gotten gains or the cash they could use to commit further crimes.
The bill ended up passing 58-10. Rubel said the "overwhelming bipartisan support ... shows that lawmakers across the political spectrum are concerned about protecting the property rights of (Idaho) citizens while maintaining a tough stance on drug dealers."
But the bill that would have let heroin dealers be charged with second-degree murder if a customer overdoses and dies didn't fare so well on the House floor Thursday.
"Heroin is so dangerous and deadly and so addictive we have to do everything we can in this state to stop this epidemic," said Rep. James Holtzclaw, R-Meridian, who put the bill together with Rep. John Gannon, D-Boise.
The bill was modeled on similar legislation that has passed in other states. However, the bill failed 26-43. Both Democratic and Republican lawmakers spoke against it, with some saying they appreciated that Holtzclaw and Gannon were trying to do something about rising heroin use but worried that people who are addicts themselves could get snared up by the law. Others worried it would make it less likely that people using heroin would seek medical attention if someone they were with overdosed.
"The legislation is essentially Clinton-era tough-on-crime legislation that didn't work then, gave rise to a private prison industry, and won't work now," said Minority Leader Mat Erpelding, D-Boise.