BOISE — The makeup of the Idaho statehouse will look significantly different this year, as a new governor, new department heads and a bevy of new legislators take office.
The turnover, which will include seven new committee chairmen, could mean the session gets off to a slower start than usual, lawmakers say.
Two longtime Magic Valley legislators are among those who have retired: Rep. Maxine Bell of Jerome, co-chair of the Joint Finance-Appropriations Committee, and Rep. Stephen Hartgen of Twin Falls, chairman of the House Commerce and Human Resources Committee.
"We've had so much institutional knowledge leaving the legislature," said Rep. Fred Wood, a Republican from Burley who chairs the House Health and Welfare Committee. "The Legislature is going to have to get their sea legs under them. And that'll take a little time."
Bell and Hartgen's successors, Rep. Laurie Lickley of Jerome and Rep. Linda Wright Hartgen of Twin Falls, were among the new Legislators in attendance at an orientation in Boise the first week of December, along with Rep. Muffy Davis of Ketchum, a Democrat who defeated incumbent Rep. Steve Miller of Fairfield in the November election.
All three described the orientation week with the same metaphor: "drinking from a fire hose."
"It's kind of funny because people always say it's really busy, but this puts it all to a whole new level," Davis told the Times-News Wednesday.
"I think we've really got a 30,000 foot view of what we can expect come January," Lickley said.
Wright Hartgen, who previously served as county clerk and as trial court administrator for the Fifth Judicial District, described her orientation experience as "excellent" Thursday morning.
"They gave us a lot of information to use, and a lot of that was very familiar to me," she said. "But it's so good to go back over it again."
Wright Hartgen has said that her first priority as she goes into her first session is to "listen and learn," rather than coming in with any specific bills prepared.
"There is still time when you get there, if there was something you felt was needed," she said.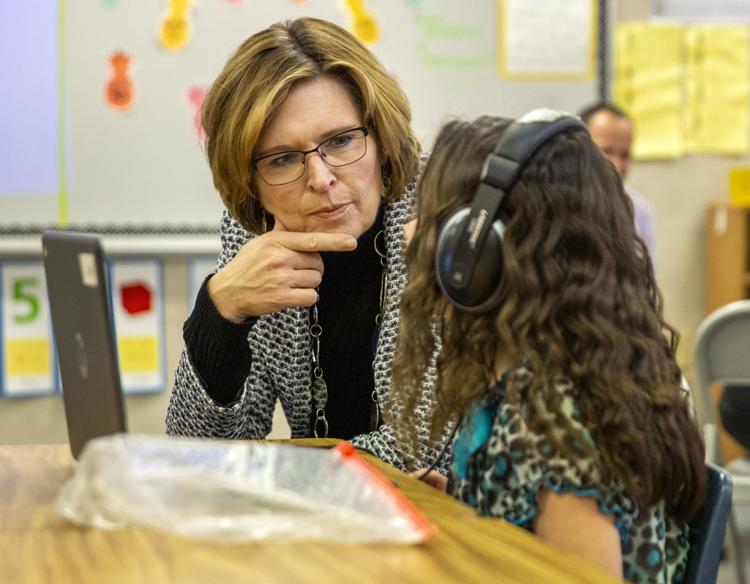 Lickley, a rancher who has served as president of the Idaho Cattle Association and held leadership positions for the Idaho Beef Council and National Cattlemen Beef Association, said she spent the months leading up to her swearing-in Thursday trying to gain a better understanding of which issues are most important to local groups.
"I think I'm not going to be extremely aggressive to begin with," Lickley said. "I don't think that's fair. I think my job is to listen, identify the issues, and really focus on what will benefit the Magic Valley."
Already, Lickley said Thursday, she has received calls from constituents about possible legislation. Many of them want to discuss how the Legislature will fund and implement Proposition 2, the successful ballot initiative to expand Medicaid in Idaho, she said.
"I think everybody is watching Medicaid expansion very closely," Lickley said. "That's going to be huge."
Medicaid expansion also tops the priority list going into the session for Davis, a Paralympic skier and cyclist who has served on the International Paralympic Committee's Governing Board and worked as a motivational speaker.
"That's a big issue for my campaign and how I ran," Davis said. "I'm honored that I get to be here and part of the discussion."