OISE — Exactly 80 days: That's how long it took Idaho's Legislature to wrap up its business in 2017 and 2018.
But by the time the eightieth day of this year's legislative session rolled around, things were far from finished and an end was nowhere in sight. The 2019 session was unusually long by recent standards, stretching into the second week of April as lawmakers went back and forth on two particularly contentious issues: Medicaid expansion and the ballot initiative process that made it possible.
A ballot initiative to expand Medicaid in Idaho passed with 61% of the vote in November — but in the statehouse, expansion was far from a settled issue. While the House and Senate also grappled with a potential new formula to fund public schools and possible solutions to prison overcrowding, the debate over whether to attach work requirements and other conditions to Medicaid expansion remained at the forefront of the session. Bills proposing modifications to Medicaid expansion drew hundreds of Idaho residents to public comment hearings that resulted in lengthy and impassioned debate among lawmakers.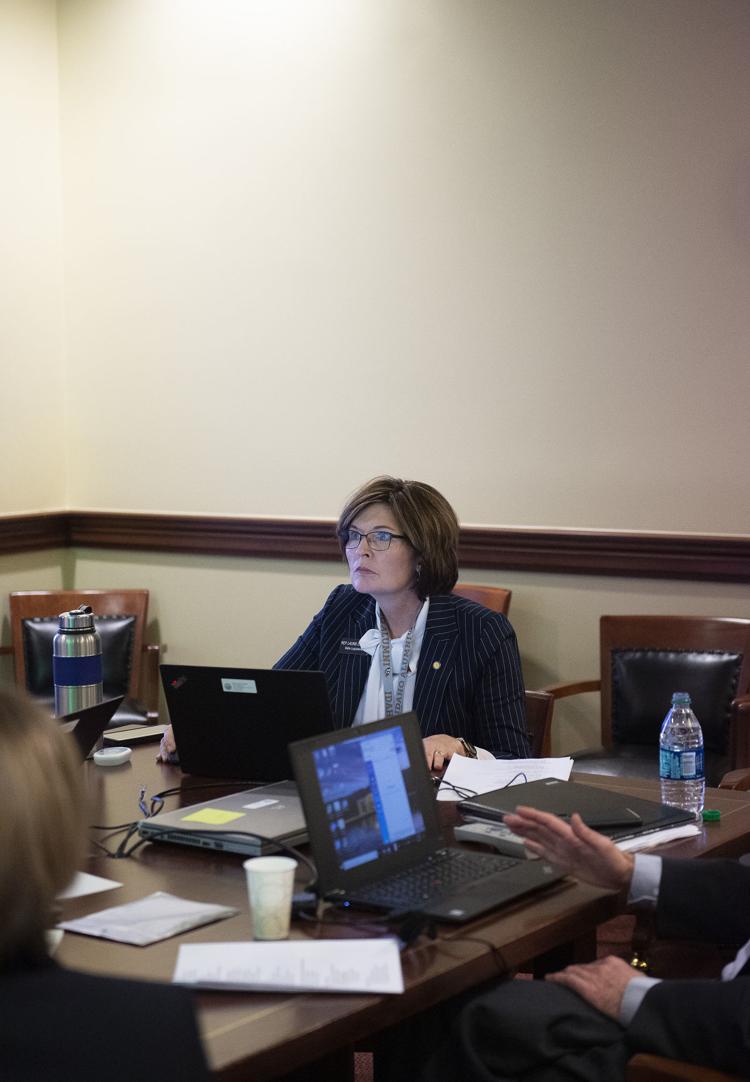 Meanwhile, after legislation that would have made it significantly more difficult to get a voter initiative on the ballot was vetoed by the governor, lawmakers returned with four more bills to tighten the initiative process, one of which passed the House.
Here's what the Legislature accomplished in its 95-day session this year.
Medicaid expansion
In November of 2018, Idaho voters made an unlikely choice: They passed a ballot initiative to expand Medicaid in the state with 61% of the vote.
But while the terms of that expansion were laid out in the initiative, how it would be funded — and whether the Legislature would choose to attach certain conditions, such as work requirements, to Medicaid expansion — remained to be seen. Under the bill passed in the initiative, Idahoans between 100% and 138% of the poverty line would be eligible for Medicaid.
What followed throughout the 2019 session was a battle over whether to implement work requirements and what those requirements might look like. In the end, the Legislature decided to require able-bodied adult Medicaid recipients to work, volunteer or undergo job training 20 hours per week; if recipients do not meet the work requirements, they will be removed from Medicaid for a period of two months, after which they may reapply.
Gov. Brad Little announced on April 9 that he had approved the legislation, Senate Bill 1204. The first version of the bill, originally sponsored by Senate Health & Welfare Chairman Sen. Fred Martin, R-Boise, included a voluntary work training program, but no mandatory work requirement.
It was amended by the Senate to include the mandatory work requirement, though in that version of the bill, those who did not meet the work requirement would be required to pay a copay of up to $30 for each medical appointment rather than being removed from the program. The House later added another amendment to remove people from the program who do not work, volunteer or train at least 20 hours a week.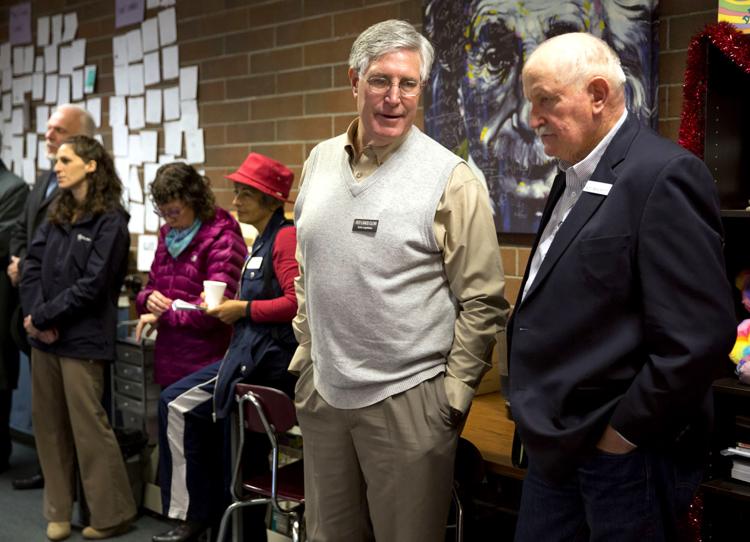 Some able-bodied adult Medicaid recipients are exempt from the work requirement, however, including people with children under 18, caretakers of vulnerable adults, pregnant women and college students.
The final version of the bill also gives people between 100 and 138 percent of the poverty line the option to choose between staying on the state's private insurance exchange or switching over to Medicaid.
In a letter explaining his decision to approve the amended bill, Little said he appreciated the Legislature's "innovative approach" to Medicaid expansion, writing: "I also strongly support the goal to incentivize unemployed and underemployed individuals to engage in work and training opportunities to build financial stability."
The governor added, however, that he was concerned about possible legal challenges to the work reporting requirements in the bill. Similar work requirements in Arkansas and Kentucky were declared unconstitutional by a federal judge just weeks earlier.
Little also said he was concerned that the fiscal impact listed for the bill did not accurately reflect the increase in administrative costs for enforcing the work requirements, and said he was disappointed that the bill did not use the state's existing work and training program. He urged the Legislature to revisit these issues in the 2020 session.
While the votes on the amended version of SB 1204 in the Legislature were largely divided along party lines, not all Republicans supported adding work requirements. Rep. Fred Wood of Burley, chairman of the House Health & Welfare Committee, was a vocal critic of work requirements, as was his chairman counterpart in the Senate, Martin.
Among other Republican south-central lawmakers, Rep. Laurie Lickley of Jerome, Sen. Bert Brackett of Rogerson, and Sen. Lee Heider of Twin Falls also voted against passing the final version of Senate Bill 1204.
Ballot initiatives
Perhaps equally as contentious as the effort to add work requirements to Medicaid expansion was an effort by some Republican lawmakers this session to tighten the process that made Medicaid expansion possible.
A controversial bill that would have made it significantly more difficult to get a voter initiative on the ballot passed through the Legislature, but was vetoed by Gov. Brad Little, who cited concerns about possible legal challenges.
Senate Bill 1159 would have required a voter initiative to collect signatures from 10% of voters in 32 of Idaho's 35 legislative districts within a six-month time frame in order to get on the ballot; the current threshold is 6% of voters from 18 legislative districts over an 18-month time frame.
Among Magic Valley lawmakers, Sen. Kelly Anthon, R-Burley, Sen. Lee Heider, R-Twin Falls, Sen. Jim Patrick, R-Twin Falls, Rep. Megan Blanksma, R-Hammett, Rep. Clark Kauffman, R-Filer, and Rep. Christy Zito, R-Hammett, voted in favor of SB 1159.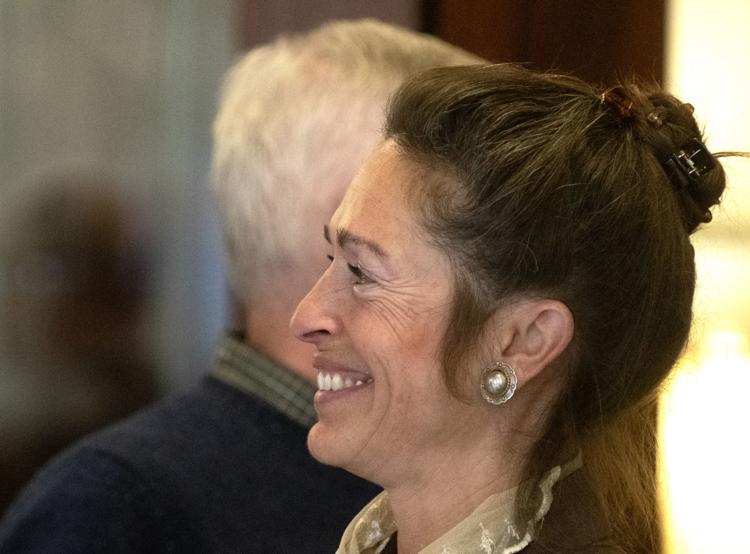 Sen. Bert Brackett, R-Rogerson, Sen. Michelle Stennett, D-Ketchum, Rep. Lance Clow, R-Twin Falls, Rep. Muffy Davis, D-Ketchum, Rep. Linda Wright Hartgen, R-Twin Falls, Rep. Laurie Lickley, R-Jerome, and Rep. Sally Toone, D-Gooding, voted against the bill.
Little vetoed SB 1159 in the first week of April, as well as a trailer bill that would have softened some of the restrictions. But the following Monday, legislators introduced four new bills that would similarly make the requirements to get a voter initiative on the ballot more strict, each with certain elements of the vetoed bill.
One of the new bills requires a fiscal impact statement and funding source; another would require signatures from 10% of registered voters in 18 districts; another would require signatures from 10% of registered voters in 24 districts; the fourth proposes a signature-gathering time frame of 270 days.
A House panel voted on April 8 to introduce the bills; by the time the Legislature adjourned three days later, one of the bills had passed the House, but had not received a vote in the Senate. That bill, House Bill 303, would have required voter initiatives in the future to identify a funding source, include a fiscal impact statement developed by the state Division of Financial Management, have an effective date no sooner than the following July 1, and to follow a single subject rule, which requires initiatives to only deal with one specific subject or issue.
School funding formula
Major changes to Idaho's education system were anticipated this legislative session, as the state geared up to overhaul its public school funding formula.
Idaho schools currently receive funding based on student attendance. But a committee that examined the state's funding formula made recommendations for a formula that would shift funding to an enrollment-based model. A new formula, supporters say, would allow the money to follow students who move from one school to another.
By the end of the session, a new funding formula hadn't passed through the Legislature — but lawmakers had taken steps that they hoped would help them pass a new formula in the future.
House Bill 293 will define certain terms in statute and require school officials to submit new reports on enrollment, attendance and funding. The bill will also provide for periodic reviews of Idaho's school funding formula.
HB 293 passed the House on a 67-2-1 vote and the Senate on a 33-0-2 vote, with all Magic Valley lawmakers in support of the bill.