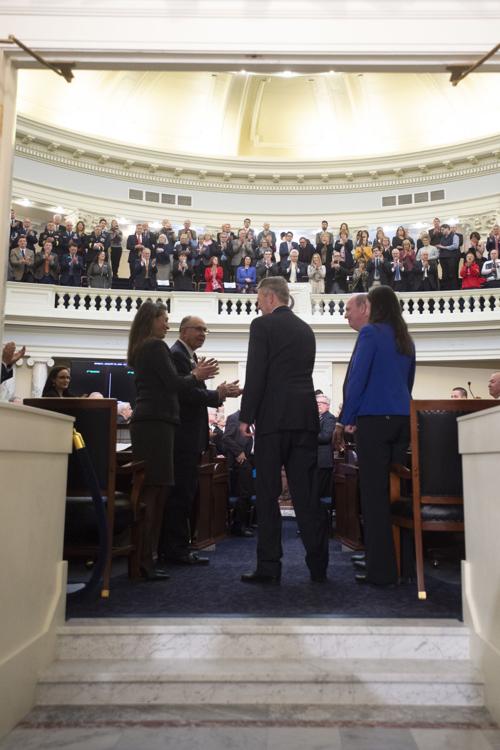 TWIN FALLS — Idaho is now the first state with an active law banning transgender women and girls from participating in female sports.
The law went into effect Wednesday along with another law that prevents Idahoans from changing the gender marker on their birth certificate to reflect their preferred sex.
Both new laws received strong Republican support during the 2020 legislative session from the state's GOP-dominated House and Senate, and Gov. Brad Little signed-off on them in March. The laws face separate legal challenges in federal court.
Athletics ban
The transgender athletics ban, dubbed the "Fairness in Women's Sports Act," is the first in the nation of its kind.
Under the law, girls and women's teams sponsored by an Idaho public school, college or university are not open to transgender girls and women. Boys and men's teams do not have the same restriction.
Backers of the law say it's necessary to maintain athletic opportunities for women. Opponents say it amounts to targetted discrimination against the transgender community.
The American Civil Liberties Union (ACLU) and Legal Voice are challenging the ban in federal court. Their lawsuit is filed on behalf of Lindsay Hecox, a transgender woman and student at Boise State University who plans to run cross country this year. The groups argue the law violates the U.S. Constitution's Equal Protection Clause.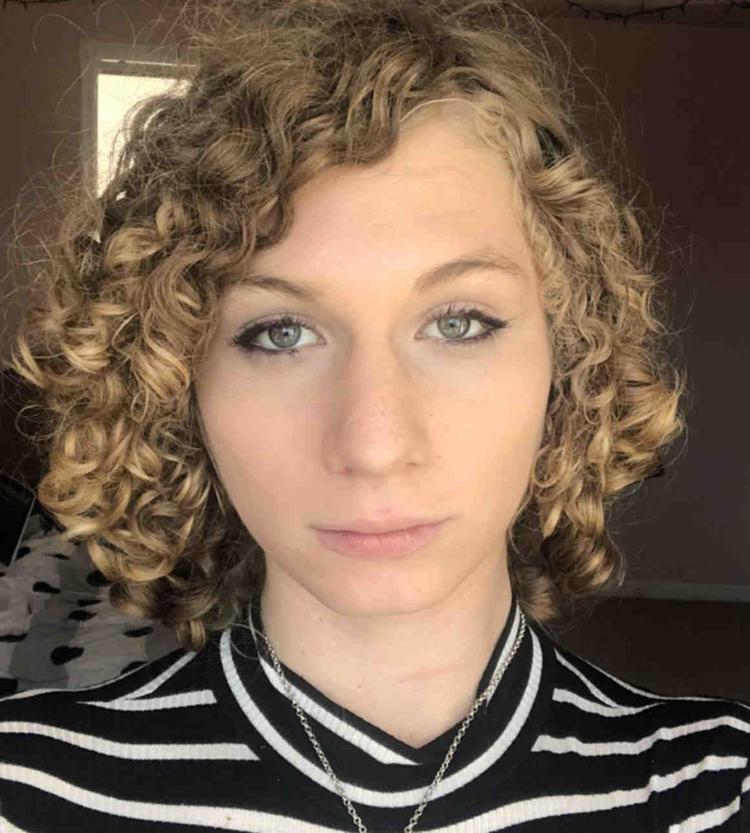 "Instead of punishing them, Idaho should be celebrating the LGBTQ community for their contributions to the state," ACLU of Idaho executive director Leo Morales said in a statement. "It should not have to take a court decision to force the state of Idaho to uphold the rights for trans female athletes to participate in sports."
Alliance Defending Freedom, a conservative Christian non-profit, filed a motion for the court to dismiss the case and allow Idaho to enforce the law unimpeded. The group is representing a pair of Idaho State University runners who favor the law, including Filer High School graduate Mary Marshall.
Marshall said the law is necessary to ensure an even playing field in women's sports.
"Men and women have different biology which is why we have separate sports," she said. "When you take a biological male who has advantages and put them into a female sport, it's unfair for biological women."
Marshall competed several times against University of Montana runner June Eastwood in 2019 and early 2020. Eastwood became the first transgender woman ever to run in an NCAA Division I cross country race in 2019.
"Before even going into the race I felt defeated," Marshall said. "My teammates and I train hard every day so we can be successful in our competition, but when we have to run against a biological male it makes us feel defeated.
"Even one (transgender athlete) is a problem because someone being pushed down one spot will affect team scores. When it comes to meets and stuff, one point can be the difference between a third place and a second place. One athlete can affect an entire team."
With the outcome of the lawsuit still pending, several high profile athletes, lawmakers and organizations have weighed in.
U.S. Attorney General William Barr issued a statement in early June in support of the law.
"Allowing biological males to compete in all-female sports is fundamentally unfair to female athletes," Barr said in the statement. "Under the Constitution, the Equal Protection Clause allows Idaho to recognize the physiological differences between the biological sexes in athletics. Because of these differences, the Fairness Act's limiting of certain athletic teams to biological females provides equal protection. This limitation is based on the same exact interest that allows the creation of sex-specific athletic teams in the first place — namely, the goal of ensuring that biological females have equal athletic opportunities. Single-sex athletics is rooted in the reality of biological differences between the sexes and should stay rooted in objective biological fact."
Last week, California banned state-funded travel to Idaho under a California law that prohibits the use of taxpayer money to pay for official travel to states with "discriminatory" practices.
"Where states legislate discrimination, California unambiguously speaks out," California Attorney General Xavier Becerra wrote in a statement. "The State of Idaho has taken drastic steps to undermine the rights of the transgender community, preventing people from playing sports in school or having documentation that reflects their identity."
Dozens of advocacy groups and star athletes — including Billie Jean King, Megan Rapinoe and Sue Bird — recently signed a letter asking the NCAA to bar Idaho from hosting certain sporting events. The letter specifically mentions the 2021 NCAA men's basketball tournament games scheduled in Boise.
The NCAA responded by condemning Idaho's new law as "harmful to transgender student-athletes and conflicts with the NCAA's core values of inclusivity, respect and the equitable treatment of all individuals."
"NCAA championships are open to everyone, and the Association is committed to assuring that its events are safe and healthy for all who attend," the organization wrote. "It is our clear expectation that all NCAA student-athletes will be welcomed, treated with respect, and have nondiscriminatory participation wherever they compete."
Birth certificates law
Another law (House Bill 509) that went into effect Wednesday prevents people from changing the gender marker on their birth certificate, but it too faces legal uncertainty.
In 2018, a federal court ruled Idaho could not prevent transgender people from changing their birth certificates to match their identity. In June, Judge Candy Dale issued an order warning Idaho officials that her previous ruling still applies.
"HB 509 does not absolve (Idaho Department of Health and Welfare) from accepting, considering, and processing applications from individuals, transgender or otherwise, seeking to change the sex listed on their birth certificate to match their gender identity," she wrote. "To conclude otherwise invites 'experimentation with disobedience of the law.'"
But Dale stopped short of ruling whether the new law violates the federal injunction.
"While serious and formidable questions exist over the constitutionality of HB 509, whether HB 509 can pass constitutional muster is not yet before the Court and not decided here," she wrote.
Under the new law, the only way to change a birth certificate is to prove to a court that it was incorrectly recorded due to "fraud, duress or material mistake of fact."
Idaho Deputy Attorney General Steven Olsen argued in court that the new law is not a categorical ban, meaning it complies with Dale's order, Boise State Public Radio reported. He also argued that the 2018 ruling only applies to the previous policy.
Dale said the 2018 ruling is "not constrained to any particular policy, rule, or statute."
"The plain terms and clear objective of the Injunction permanently prohibit IDHW from implementing or enforcing any policy, rule, or the like that automatically rejects applications from transgender people to change the sex listed on their birth certificates."
Backers of the law say it's necessary to maintain an accurate record of a person's identity at the time of their birth. Opponents say those who present documents that conflict with their perceived gender are subject to harassment and abuse.
Get Government & Politics updates in your inbox!
Stay up-to-date on the latest in local and national government and political topics with our newsletter.