TWIN FALLS — It's Thursday night and Kristin Collum is in the back room of Rock Creek restaurant, chatting with a small group of Magic Valley residents who have turned out to meet the Democratic candidate for lieutenant governor.
From her seat in the center of the circle, Collum asks the voters gathered what issues matter most to them. The conversation flows from Medicaid expansion to education to public lands to cybersecurity.
"Are you going to give us a stump speech or something?" someone asks eventually.
"Should I?" Collum laughs. "Well, I guess I could use the practice." The speech is brief. "How did I do?" she asks when it's over.
While Democratic gubernatorial candidate Paulette Jordan has attracted national attention in progressive circles, Collum, an Army veteran and tech industry project manager, is taking a different campaign path.
"Strategically…she is such a rock star," Collum said of Jordan in a Times-News interview Thursday afternoon. "There are long lines, and young girls crying. It's like the Beatles."
Collum's two main campaign platforms — helping veterans and improving Idaho's cybersecurity — reflect her personal background and what she views as her greatest strengths. As a result, she said she's found her message resonates most with people from similar backgrounds: veterans, tech sector workers, scientists, engineers.
"I think if I were to get too much closer to [Jordan], it would cause me to lose my own race," Collum said.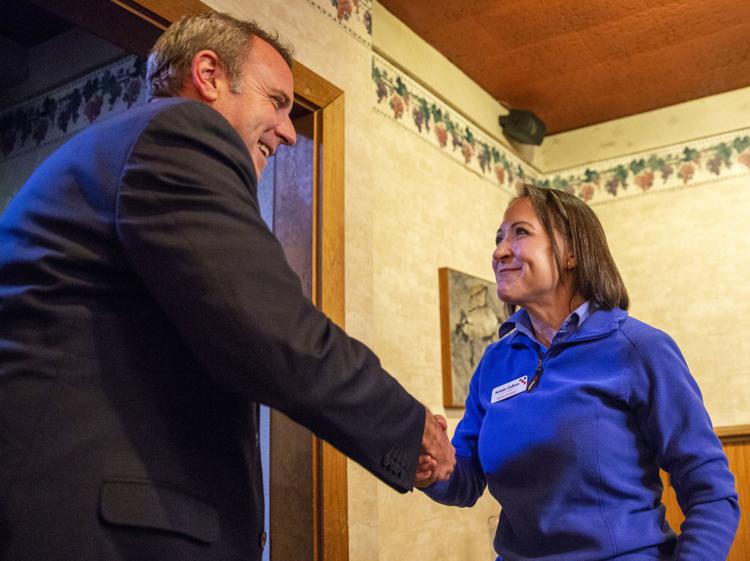 Collum, who describes herself as a "moderate," paints her vision of the role of lieutenant governor as less about ideology and more about efficient management.
"It's more administrative and not partisan," she said. "It's the mechanics of running a state."
As a blue candidate in a red state, Collum said her experience as a veteran has served as a helpful bridge in connecting with more conservative voters. While speaking in Republican areas such as the Magic Valley, she told the Times-News, she emphasizes her position as a moderate — something she believes increasingly polarized statewide and national politics could use more of.
In the past, Collum said, she identified more with Republicans than with Democrats.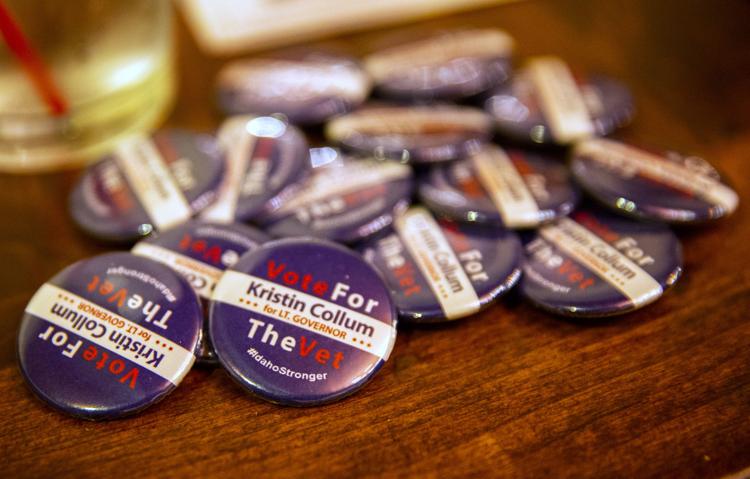 "I think the Republican Party in Idaho has moved over and left a lot of us in the middle, not realizing we're now Democrats," Collum said.
"At this point, we're being stretched like a rubber band," she added. "We're going to snap at some point."