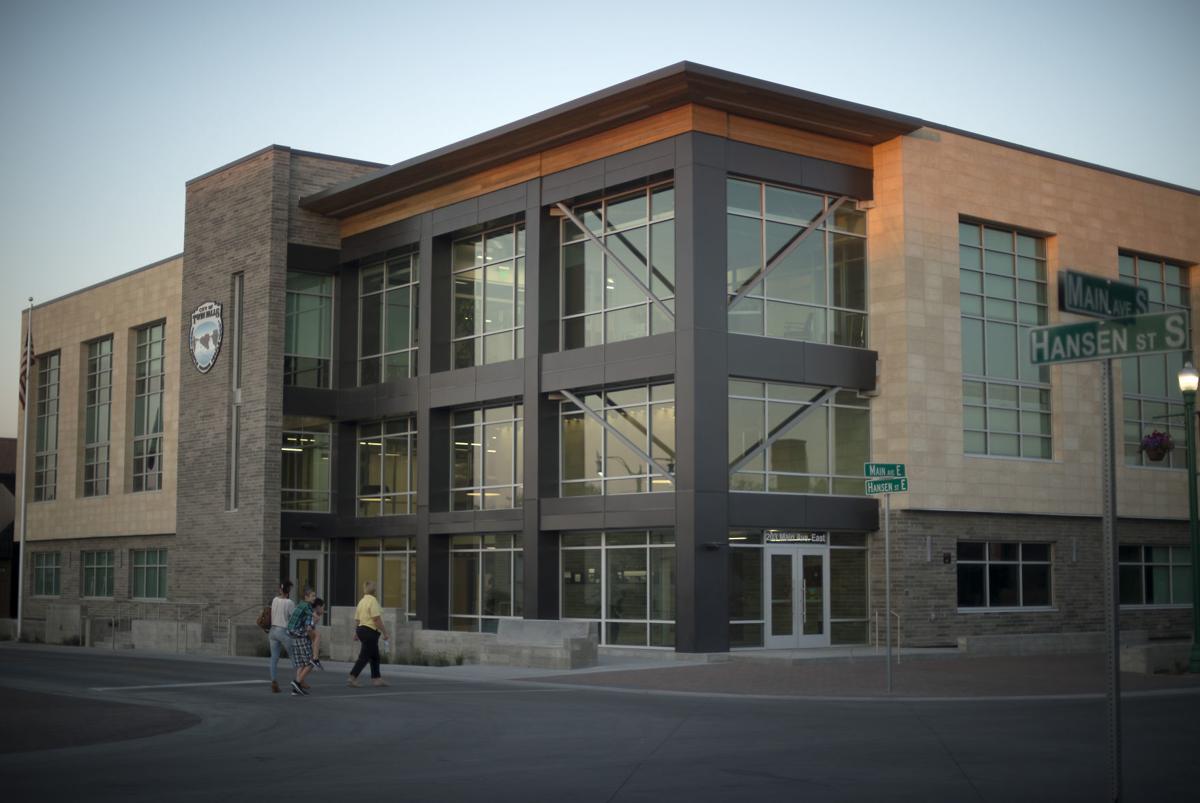 TWIN FALLS — A City Council candidate says she can "absolutely" serve objectively, despite being fired from her job as a TSA officer after supervisors said she acted inappropriately with a police officer in a Twin Falls airport bathroom.
Mona Weeks is running against Mayor Shawn Barigar for seat 3 on the Twin Falls City Council, which oversees both the police department and the airport
She sued two former supervisors at the Transportation Security Administration for defamation after they accused her of being in a family restroom with an on-duty Twin Falls police officer twice in 2011.
The accusations resulted in the Department of Homeland Security, which oversees the TSA, suspending and later firing Weeks for "inappropriate conduct and candor."
Her lawsuit, filed in February 2012, claimed their actions constituted "both negligent and intentional infliction of emotional distress," and came shortly after she filed a grievance against them and other superiors.
The lawsuit was resolved out of court on Aug. 15, 2012, after it was moved to federal court, documents say.
The affidavit from her federal lawsuit includes the police department's internal investigation into the accused officer.
The first allegation was reported by a TSA supervisor who said she saw Weeks on April 21, 2011, leave the airport's family restroom — a lockable, single-person restroom equipped with a changing table — and then saw the officer exit two or three minutes later.
The supervisor was adamant she had not lost sight of the bathroom between their exits and said she believed Weeks and the officer were in the restroom together.
A different TSA supervisor then reported a similar incident occurring a week prior, on April 14, 2011.
The second supervisor said he attempted to enter the family restroom and found the door locked, according to interview transcriptions in the affidavit. He said he remained in the area and saw the officer exit the restroom a short time later. The witness then returned to the restroom and found the door still locked. He said he then saw Weeks exit about two minutes later.
Both Weeks and the officer denied being in the family restroom together on either date and denied ever being alone together.
The investigation amounted to a stalemate, Twin Falls Police Staff Sgt. Dennis Pullin told Weeks during the investigation, according to the police report.
"I have no reason not to believe you, but I have no reason not to believe the people that made these allegations," Pullin said. "If they're out to get you, basically, we don't know (why) they're bringing one of our officers into it."
The allegations were reported to Homeland Security on April 22, 2011. A week later, Weeks was suspended with pay. On May 11, Weeks was fired after Homeland Security completed its own investigation.
The police department reported its findings to Homeland Security in an email on May 24, 2011. The report suggests the police department's findings were inconclusive and that the officer was not punished.
"The Administrative Staff concluded that both allegations would be classified as 'not sustained,'" the report said. "This means that the matter cannot be resolved by investigation, either because of inadequate evidence or conflicting evidence. Therefore, this matter was resolved without a finding against the Officer."
Homeland Security has not responded to a public records request made by the Times-News.
The city of Twin Falls denied the Times-News' request for records of the police department's internal investigation and any discipline it took against the officer. A separate request for the officer's employment history showed he was reassigned in June 2012 to animal control — part of the city's code enforcement agency, not the police department. He has since retired.
Public records obtained from Idaho Peace Officer Standards and Training showed the officer did not lose his certification.
An Idahoan 'through and through'
Weeks told the Times-News she believes the police department's findings absolve her of any wrongdoing.
"I'm not one to hold a grudge," she said in an interview. "I'm just happy to have my name cleared and everything is golden."
Weeks said her campaign is focused on government spending.
The Refugee Center at the College of Southern Idaho receives a disproportionate amount of city money, and more should go to programs for senior citizens and veterans, Weeks said.
"I think we need to start taking care of our own citizens first," she said.
"I would want to see every veteran and every citizen receive the same benefits as the current refugees," Weeks wrote later in an email to the Times-News. "We need to take care of those who served our country and our Citizens first and foremost!"
The city's general fund does not allocate any money for the College of Southern Idaho's Refugee Center, which is paid for through the federal government. The city provides some programs for refugees — it began offering swimming lessons following a May drowning of a Congolese man in Dierkes Lake — but those programs are available to many people, city spokesman Joshua Palmer said.
Weeks also said she disagreed with the city's decision to cut its recycling program to only collect aluminum, cardboard and tin.
Campaign signs for Weeks display the Republican insignia, and she describes herself as an "Idahoan through and through." Her Facebook page includes posts shared from pro-life groups and Ammon Bundy, who led armed standoffs with the federal government in an Oregon wildlife refuge.
Boise State Public Radio reports Weeks has received about $731.89 in campaign contributions, mostly from Hamilton Manufacturing CEO Christy Hamilton. Hamilton Manufacturing is suing the city for damages it says were caused by improperly maintained water pipes and subsequent faulty repairs by the city.
Barigar has served on the City Council for 12 years and was chosen as mayor four years ago by fellow council members. He also serves as the president and CEO of the Twin Falls Area Chamber of Commerce.
He declined to affiliate himself with a political party.
"There's no such thing as a Democratic water line repair or a Republican road resurfacing," Barigar said. "I think injecting partisanship at the local level is not productive to the functionality of local government."
Barigar reported no campaign contributions, Boise State Public Radio reported.
Get Government & Politics updates in your inbox!
Stay up-to-date on the latest in local and national government and political topics with our newsletter.