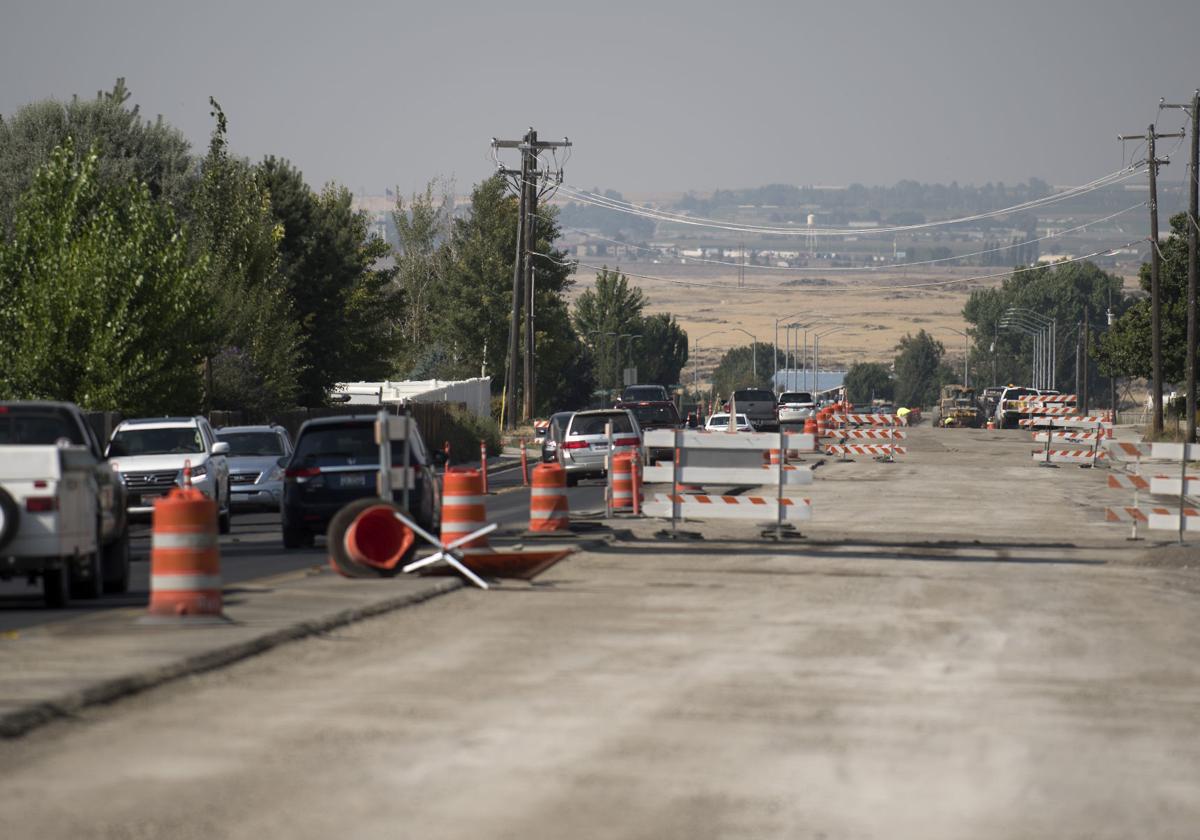 TWIN FALLS — A major city intersection will close this summer.
Twin Falls City Council voted Monday to close the intersection at Eastland Drive North and Falls Avenue East in an effort to shorten construction time. It may be inconvenient but improvements are needed at the intersection, said Mayor Shawn Barigar.
"I appreciate that there is construction fatigue but at some point, we also have to build things," Barigar said. "I would prefer pain in four-week increments as opposed to 16."
The approved 8-week plan will close the intersection for four weeks. Eastland will then reopen and Falls Avenue will remain closed for an additional four weeks. Traffic will be detoured to some of the city's largest roads, like Blue Lakes Boulevard, and its half-mile roads, like Locust Street.
The council approved the original plan — which would have closed some lanes and westbound traffic through early November — on July 1 and awarded PMF Inc., with a $950,000 bid to complete the project. The company approached the city with the new option after hearing concerns for the project's length.
You have free articles remaining.
Councilman Chris Talkington voted against the new plan, which passed 6-1, and expressed concerns that the project would not finish on time.
"I can't think of a more chaotic place" (for construction), Talkington said.
Under the approved plan, PMF, Inc. would be required to pay the city $3,000 for each day that construction runs long, city engineer Josh Baird told commissioners.
Closing the intersection entirely could cut project time in half, save the city money, and increase safety for road workers, Baird said. The new plan could be complete before school buses and beet trucks inundate roads, he said.
About 25,000 cars pass through the intersection every day.
Construction is expected to begin in August.