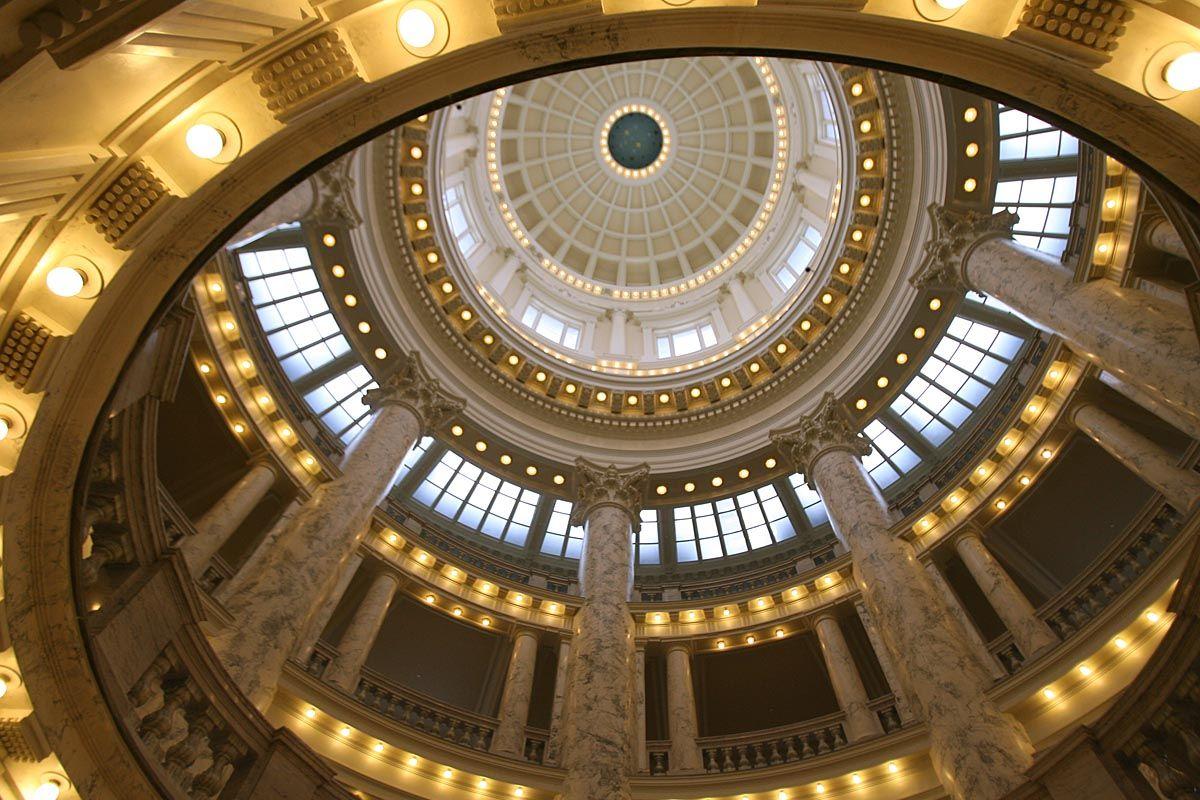 MONDAY morning, the House State Affairs Committee voted not to print a bill that would have partially funded the proposed Primary Care Access Program, raising big questions as to the future of Gov. C.L. "Butch" Otter's plan to give primary care coverage to the uninsured. As of the end of the week, PCAP was still in limbo, with no funding plan made public and no word as to what the next move is going to be.
"We're reevaluating," was all House Speaker Scott Bedke would say Thursday, pretty much what he said on Monday. "All of the options are on the table."
That afternoon, the House Business Committee advanced a bill to prevent cities and counties from setting their own minimum wages. The full House passed the bill Friday. Both the committee and full House votes were party line, GOP for and Democrats against.
TUESDAY Rep. Greg Chaney introduced a new version of his bill to require community college trustees to live in geographic zones, but this time the College of Southern Idaho and College of Western Idaho boards had voted to support it. The main difference is that the new version would allow incumbent trustees to finish their terms, rather than forcing some of them out in 2017 as the last version would have.
Twin Falls Sen. Jim Patrick's bill to drop the requirement for a front license plate died on a tie vote in the Senate Transportation Committee.
WEDNESDAY House State Affairs printed a bill to require abortion providers to give women a list of places to get a free ultrasound a day before the procedure. Those places would likely include pregnancy crisis centers that try to dissuade women from getting an abortion, and all four Democrats voted against introducing the bill.
THURSDAY Sen. Steve Vick blocked a bill that would have banned talking on a cellphone while driving. The budget-setting Joint Finance-Appropriations Committee decided to include 3 percent merit raises for state workers in next year's budgets. And Senate Transportation passed a bill to roll back the extra $75 fee on hybrid vehicles that was passed as part of last year's session-ending road funding deal.
FRIDAY Senate State Affairs printed a second abortion-related bill, this one to ban the harvesting or use of tissue and organs from aborted fetuses. The full Senate passed a bill calling for a constitutional amendment whereby lawmakers could override a gubernatorial veto that comes after the end of the session. They can't now, so if the governor vetoes a bill after lawmakers adjourn, the veto stands — a legal quirk that exists only in a handful of other states. The Senate continued to put off a bill to release charter schools from having to use the teacher contracts that regular public schools use.
The House, as well as passing the minimum-wage bill, amended all but one of the bills that had been sent to "general orders," including one banning powdered alcohol, which moves them back onto the regular calendar for an eventual vote by the full House. Reps. Vito Barbier and Kathy Sims tried and failed to kill the "palcohol" ban.
The bill the House left in general orders was the one creating an Orofino Maniacs license plate, which had been sent for amendment to remove the word "maniacs" from it. Orofino is the home of a state mental institution and the mascot, who arguably looks like a mental patient, has been criticized by some as insensitive to the mentally ill.
NEXT WEEK House State Affairs will hear the new college trustee zoning bill on Monday, House Transportation will hold a hearing on repealing Idaho's ban on complying with the "REAL ID" Act, and Senate Education will take up two bills to replace the old school broadband system that fell apart after the contract was thrown out in court a year ago. House Resources and Conservation is taking up three resolutions related to implementing last year's Eastern Snake Plain Aquifer water settlement on Tuesday. JFAC is done with its budget hearings and will get to work setting the budgets for next year.
We'll see what happens with PCAP — if legislators come up with a funding mechanism or if the plan dies. Also, there are still two Medicaid expansion bills sitting in Senate Health and Welfare.
Get Government & Politics updates in your inbox!
Stay up-to-date on the latest in local and national government and political topics with our newsletter.