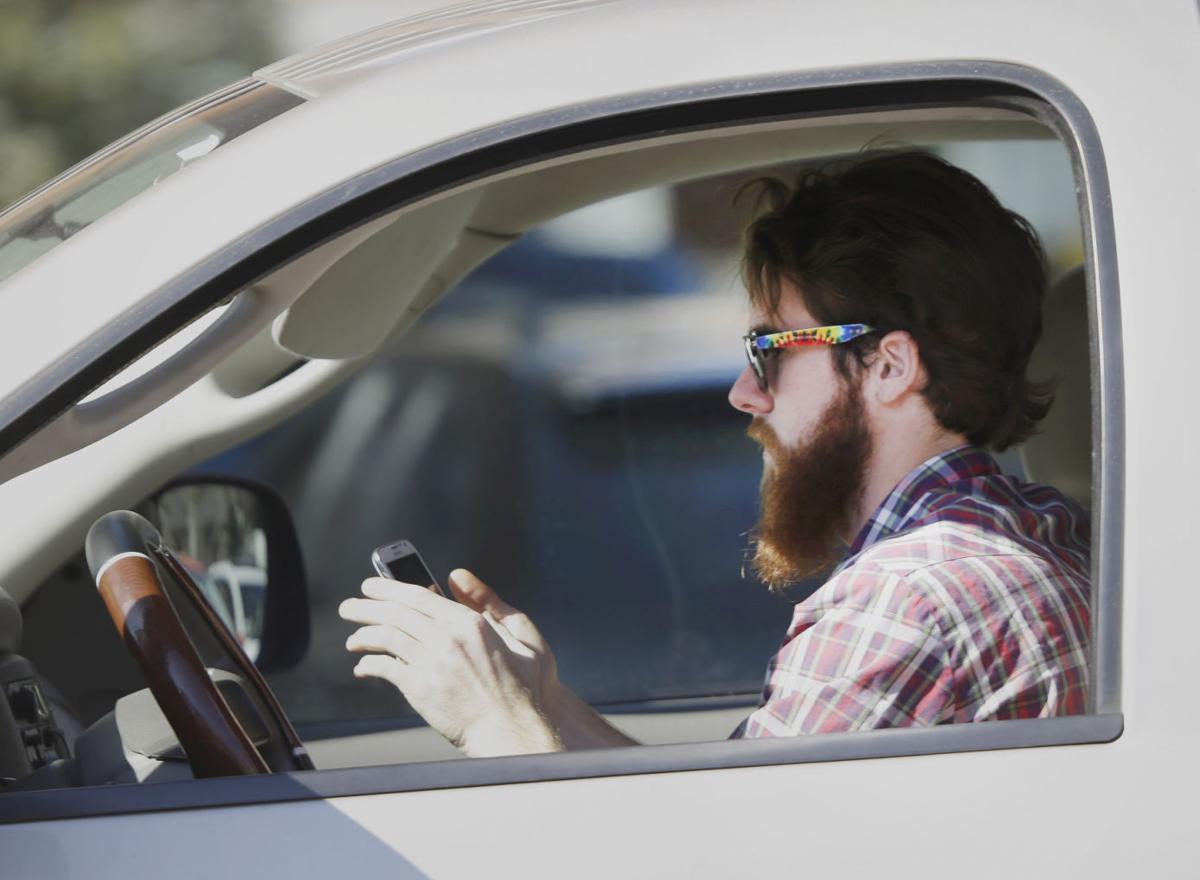 BOISE — A committee of lawmakers voted Wednesday to print a bill that would prevent cities from implementing their own bans on handheld cellphone use while driving.
The potential law would affect two cities in Blaine County — Ketchum and Hailey — and a handful of others around the state, including Idaho Falls, Pocatello, and Sandpoint. Under the bill as it's written, handheld cellphone bans in cities that have already introduced such ordinances would become void.
The bill's author, Rep. Chad Christensen, a Republican from Ammon, told members of the House Local Government Committee in a presentation Wednesday that he sees local bans as unnecessary, as there are already state laws to address reckless driving and texting behind the wheel. Magic Valley law enforcement and supporters of ordinances like the ones in Ketchum and Hailey say the state's texting and driving law is difficult to enforce, however, as it essentially requires police to get a search warrant to make sure the person was actually texting.
But efforts to ban all handheld cellphone use at the state level have been unsuccessful due to concerns about government overreach. One such bill died in the state Senate in the 2018 legislative session on a 22-13 vote.
"If the state isn't going to act to protect people, then I think cities or counties should be able to protect their people," Hailey Mayor Fritz Haemmerle previously told the Times-News. "This isn't even an issue about politics. This is an issue about public safety."
Hailey, which has banned handheld cell phone use while driving since 2016, is also facing a legal challenge to its law. The city is in the process of appealing a magistrate judge's ruling in October that its cellphone ban "was enacted without the required authority from the state" and is therefore invalid. As a result of the ruling, Hailey police have stopped issuing cellphone citations until further notice.
Local ordinances forbidding all handheld cellphone use "punish" those who are able to "responsibly" use a phone while driving, Christensen told the committee, adding that he himself has been using a cellphone behind the wheel for years with no issues. He also expressed concern that law enforcement could use the bans to pull people over without justification.
"It opens the door to abuses of police," Christensen said. "There are some who will use this to their advantage and abuse it."
While the committee voted unanimously to print and hold a hearing for the bill, two Democrats said they were hesitant to support its contents.
"In general, I'm a little wary of the state imposing restrictions on local municipalities," said Rep. John McCrostie of Garden City. "That's my knee jerk reaction."
Rep. Brooke Green of Boise said she would prefer to see the state tighten its own laws on cellphone use while driving.
"Quite frankly, I'd like to see this go the other direction," Green said. "I think that we should explore ensuring the safety of our public."
The bill will now receive an official hearing in the Local Government Committee, whose members will then decide whether to send it to the House floor for consideration.
Get Government & Politics updates in your inbox!
Stay up-to-date on the latest in local and national government and political topics with our newsletter.