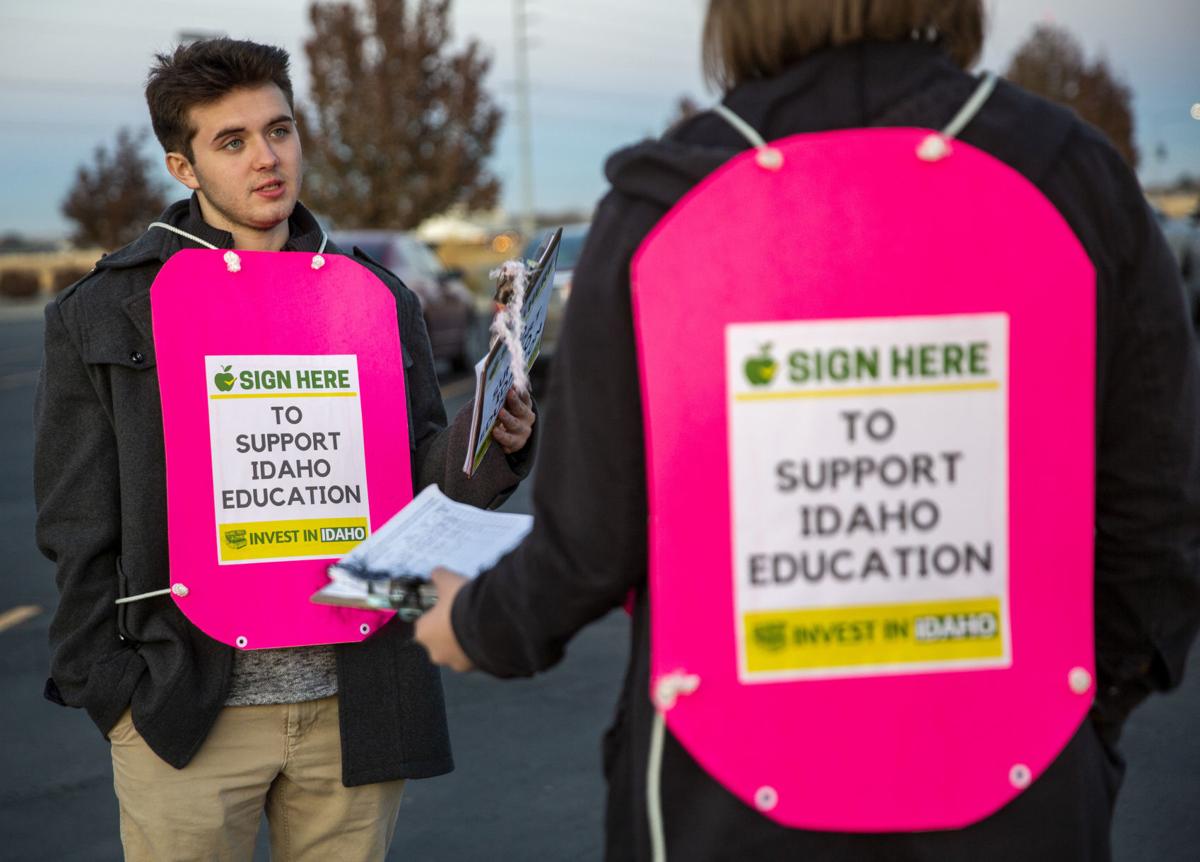 TWIN FALLS — Republican lawmakers are expected to challenge the initiative process again in 2020 after a previous bill died on the governor's desk.
Currently, those wishing to get an initiative on the ballot must gather signatures from 6% of the state's registered voters during the last gubernatorial election, meaning about 55,057 individuals. That includes gathering signatures from 6% of registered voters in 18 unique legislative districts.
Earlier this year, Idaho Legislature approved a bill that would have changed the process to require signatures from 10% of voters, or about 91,761 individuals — and in 32 of the state's 35 legislative districts. The time to gather signatures also would have shrunk from 18 months to six.
Gov. Brad Little ultimately vetoed the bill over concern that it may not withstand a legal challenge, although a letter he released on his decision said he did "agree with the goals and the vision" of the bill.
"Idaho cannot become like California and other states that have adopted liberal initiative rules that result in excessive regulation and often conflicting laws," Little wrote.
But even after the failed attempt and strong public opposition, Republican lawmakers have indicated at town halls across the state that they could continue to pursue changing the initiative process.
Rep. Clark Kauffman, R-Filer, said he expects to see a bill brought forward and that initiatives need to include more signatures from rural areas. Kauffman also pointed out that only 27 states in the country allow citizen's initiatives.
"We've got the process," Kauffman said. "I just think it needs to be widened so the signatures are collected from more areas of the state, not just the urban areas."
Opponents say such a bill would make it effectively impossible to get an initiative on the ballot and would take away an avenue for direct democracy.
An initiative is the tool available to citizens when the Legislature fails to act, Reclaim Idaho spokesman Jeremy Gugino said.
"Idahoans have used their initiative rights very reasonably, very judicially and only in the face of a crisis."
Get Election 2020 & Politics updates in your inbox!
Keep up on the latest in national and local politics as Election 2020 comes into focus.