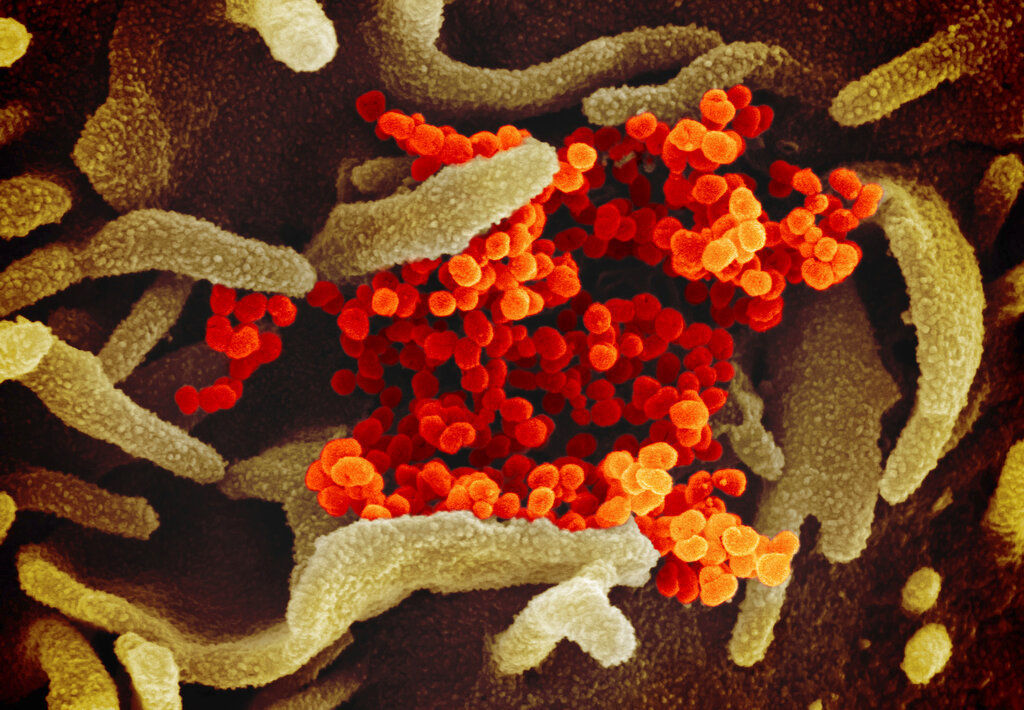 BOISE — The governor and top Idaho health officials told the public Wednesday that they're working to make sure Idaho can handle a potential coronavirus outbreak.
Gov. Brad Little, Idaho Health and Welfare Director Dave Jeppesen and Christine Hahn, the state's head epidemiologist, announced the creation of a working group to prepare for the respiratory virus also known as COVID-19. They announced a new website — coronavirus.idaho.gov — with official updates, including how many people in Idaho are being monitored for infection and how many have been tested.
They answered some of the questions on the minds of Idahoans, as the novel coronavirus spreads in Washington and Oregon.
Are there any coronavirus cases in Idaho?
No patients had tested positive for COVID-19 in Idaho as of Wednesday morning.
The state's public health department has tested six people for the virus, including one Oregon resident who was tested in Idaho. A total of 35 people had been placed under monitoring as of Wednesday morning. Of those, 27 had been cleared.
"We do expect confirmed cases in Idaho at some point," Little said.
What should I do if I think I have it?
The Idaho Department of Health and Welfare says to call a medical provider if you:
Have been in an area during the past 14 days where people have been infected.
Are concerned you might have been exposed to someone with coronavirus.
Have symptoms of fever or cough.
One challenge of the new virus is that it's hard to tell apart from influenza, which is still widespread in Idaho. The flu and coronavirus have similar symptoms, such as fever and cough. It's more likely that most people with flu-like symptoms have the flu. Medical providers can administer rapid flu tests to confirm that.
If you think you might have coronavirus, the state recommends contacting your medical provider first. If you don't have a primary care provider, you can call 2-1-1 or call a local health care clinic, Hahn said.
"We do recommend anybody with respiratory symptoms call ahead," she said. Whether a person is planning to go to a clinic, urgent care facility or hospital, she said it's important to call and "ask if they can be seen, and let them know they have respiratory symptoms."
It's unlikely, at this point, that you will be tested for coronavirus. There aren't enough tests to go around for everyone right now, Hahn said.
Hahn said she does not recommend that everyone get a test for this virus. "Right now, we don't have the capacity to do that much testing."
What is Idaho doing to test people for COVID-19?
Idaho has its own lab that can run coronavirus tests. It's in Boise. But the state currently can test only 300 people. Hahn said she expects more supplies to come in this week that would allow "maybe another 500" to be tested.
Each test takes five hours, so the Idaho lab can only do about 15 tests a day.
Federal rules changed this week that may open up testing to more people.
"We were bound under the FDA (by) what's called an emergency use authorization," Hahn said. "That authorization said we can only test people that meet the CDC criteria. So we have been following CDC criteria, which means you had to have pneumonia, you had to be very sick. And now, that is being loosened up. You may have heard Vice President Pence said, last night, that there's no more federal restrictions, so we are just adjusting to that today."
But that doesn't mean everyone with symptoms will be tested, she said.
"The high priority patients are still those with pneumonia, in the hospital, severely ill," she said. "But we are also testing people with milder symptoms. We recognize those are the people that are out in the community, and could spread it, so we do want to test and identify those folks so they can self isolate."
How do I keep from catching the coronavirus?
Hahn and Little stressed that most cases of coronavirus are not severe. But people who have mild symptoms or no symptoms can spread the virus to people who are more at risk — such as the elderly, people with respiratory issues like asthma, people with chronic health problems like diabetes. So it's important that everyone take steps to keep themselves and other people safe.
Those steps are the same ones you'd take to protect yourself and others from the flu. The CDC and other public health experts say to:
Wash your hands often. Wash for 20 seconds with soap and water. It's especially important after using the bathroom, before eating and after blowing our nose, coughing or sneezing.
If you can't wash your hands, use an alcohol-based hand sanitizer with at least 60% alcohol content. As the region experiences a shortage of hand sanitizers in stores, you can even make your own.
Stay home when you are sick.
Avoid close contact with people who are sick.
Avoid touching your face.
Cover your cough or sneeze. You can do that with a tissue (throw the tissue in the trash and wash your hands afterward) or cough or sneeze into your elbow.
Clean and disinfect frequently touched objects and surfaces. You can do this with regular household cleaners or cleaning wipes.
Don't use a face mask if you're healthy. If you're sick and have symptoms of COVID-19, you can wear a face mask to keep from infecting others if you cough or sneeze. "The use of facemasks is also crucial for health workers and people who are taking care of someone in close settings (at home or in a health care facility)," the CDC says.
Get local news delivered to your inbox!
Subscribe to our Daily Headlines newsletter.