TWIN FALLS — Heidi Heil may face the reality of death every day, but that doesn't keep her from celebrating life's moments.
This fall, the local mortician will realize her longtime dream of operating an event center. Heil owns and operates Serenity Funeral Chapel Life Celebration Center and Cremation Services of Idaho in Twin Falls. Especially with the growth of cremation, she's found that many of her clients seek a more casual, welcoming atmosphere to celebrate the lives of their loved ones.
Heil plans to meet those needs with Rock Creek Celebration Center — a center for events of all kinds that will eventually host its own bar and kitchen.
"It's not going to be set up for funerals, per se," she said. "This is the informal, the casual ... the true celebration of life."
At an open house next week, Heil will reveal plans for the event center at 320 Main Ave. N. The public is welcome to tour the historic building from 5 p.m. to 8 p.m. Tuesday.
Also during this time, Heil invites visitors to walk over to Serenity Funeral Chapel to take a look at her Art & Soul display of "Flying High in Idaho," a sculpture created by Angelita Brown of Boise.
Heil intends to begin remodeling the Rock Creek Celebration Center in June, with work complete in time for a fall opening. She's already pre-booking for weddings, birthday parties, quinceañeras, celebrations of life — you name it.
"I think it'll book up quick," Heil said. "There's just not enough venues for events."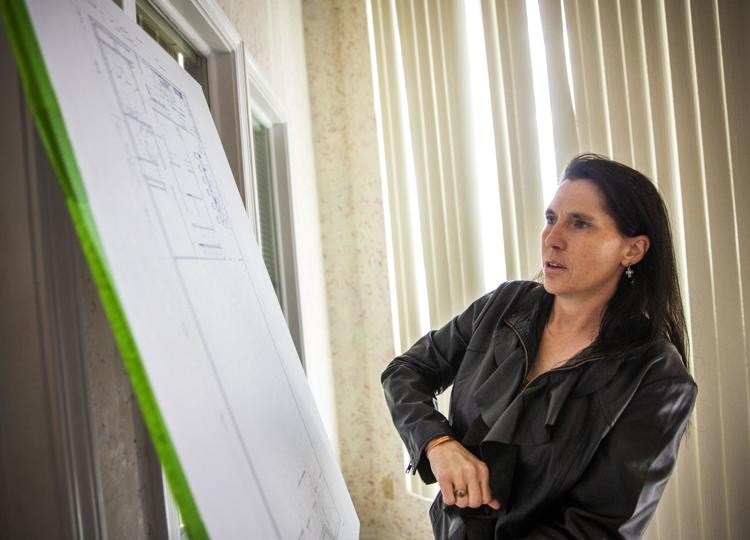 Ruth Conway, a manager at Canyon Crest Dining and Event Center, said her venue is already booked up basically every Friday and Saturday through December this year. The venue gets asked about weddings from 20 people to 300 people, with brides and grooms booking about a year in advance. With the growth of the area, she said, more event space is definitely needed.
The Turf Club is also getting booked for events even into May 2020, partner Steve Soran said.
"Most of our business is repeat business — on the corporate side," he said.
He agrees that on weekends, there's just not enough places to hold events, and would welcome another venue because "the competition keeps everyone on their toes."
Radio Rondevoo books up consistently in the summer, but is more popular for larger events because it can seat up to 793 for a banquet, owner Alex Castañeda said.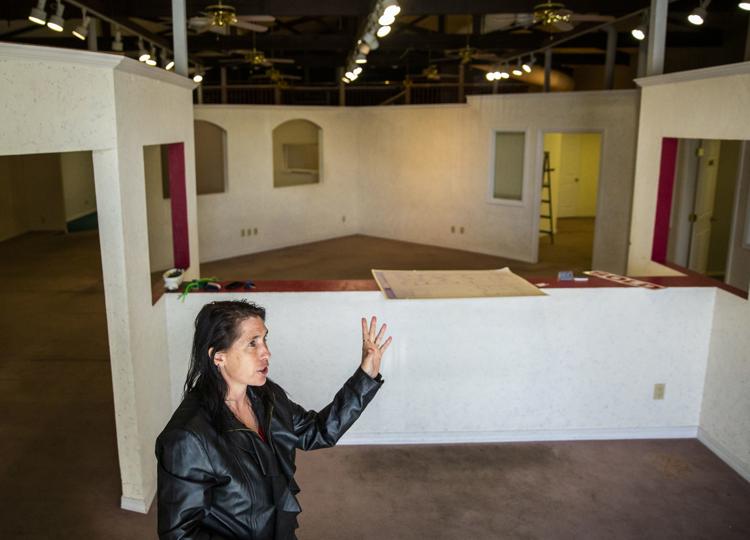 An industrial, steampunk look
The 1918 building at 320 Main St. N. was originally an automotive business. It was a furniture and appliance store before eventually housing accounting firm Stevens Pierce & Associates. Staging walls for furniture displays still divide the main floor into smaller areas, and sloped floors in some spaces were likely helpful for moving furniture.
Heil would like to open the space up and level the floors. But she fell in love with the building's architecture: its wooden beams and industrial-style lighting.
"I couldn't have asked for anything more beautiful than this," she said.
Heil is planning a few additions of her own. A chandelier and neutral colors will help give the look she's going for; industrial, kind of steampunk look, like the new Sherlock Holmes movies, she said.
The building itself has a somewhat haunted history, which appeals to Heil. The building is mentioned in Andy Weeks' book, "Haunted Idaho: Ghosts and Strange Phenomena of the Gem State," in which former owner Ruth Pierce said she believes most of the ghosts are upstairs.
"There's just spirits here," Heil said. "I'm all about spirits in every way. I help them to get where they're going."
To top it all off, the event center will have another kind of spirit when Heil gets her liquor license in a few more years. She is fourth on the Twin Falls waiting list, having put her name in years ago as she foresaw a trend of funeral homes becoming more like event centers. Now, she'll be able to do both.
The event center will operate separate from Serenity Funeral Chapel. The bar — aptly named "Last Call" — will eventually open with an entrance in the back. Heil plans to start with a beer/wine service in order to cater alcohol for events until she gets her full liquor license.
The center will also have full rooms set aside for wedding parties to get ready, and a kitchen for preparing small dishes. The 8,000 square-foot building has some parking on site, but Heil said she will be able to lease the Idaho Power Parking lot behind the center when needed.
It's been about 18 months since Heil began her search for an event space, but she's pleased with what she turned up.
"It couldn't have been more perfect," she said.