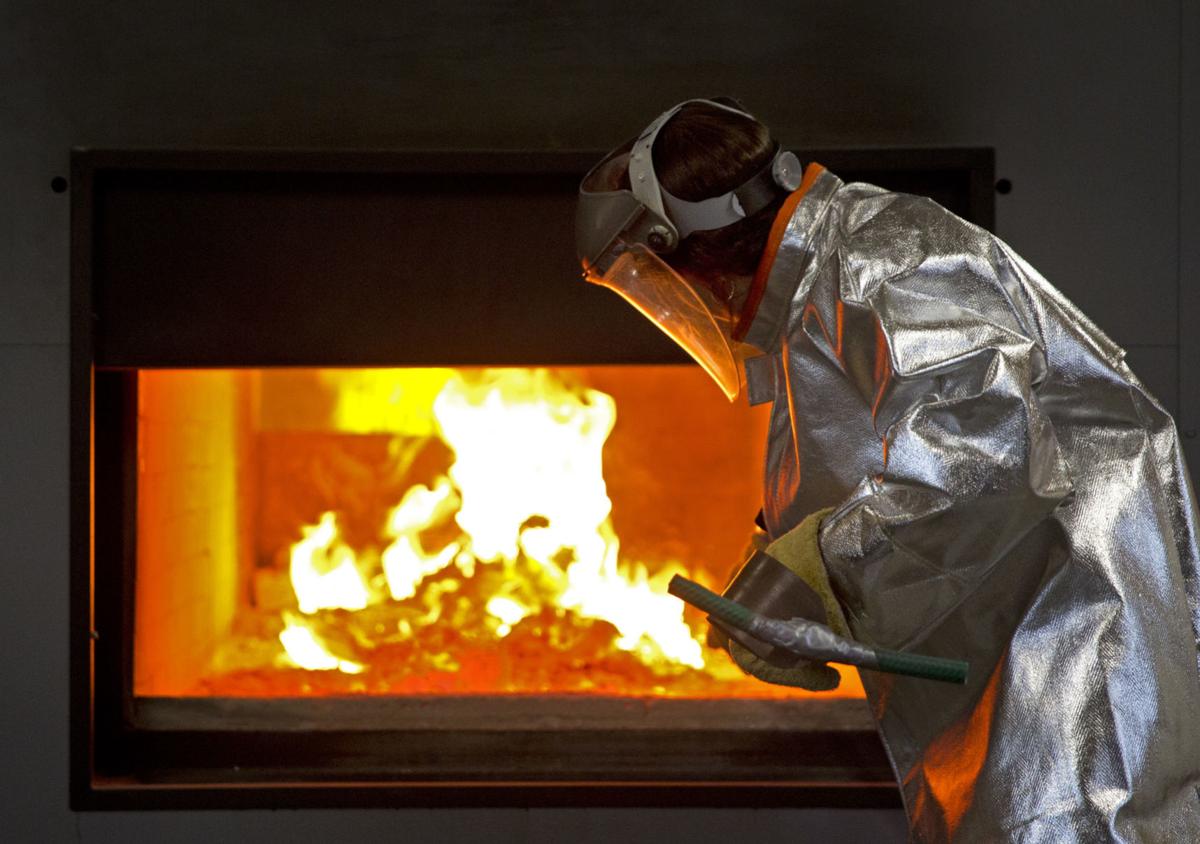 TWIN FALLS — Idaho reported its first coronavirus deaths Thursday. The grim reality is that the pandemic might cause an uptick in deaths in the Magic Valley soon. That uptick could bring challenges for mortuaries.
Funeral homes, like hospitals, don't tend to operate with a ton of excess capacity. In hospitals across America, there aren't enough beds for sick patients, and to some extent, that same issue applies to funeral homes, which might not have enough storage space for bodies.
"The death rate at normal times can keep us at capacity," Serenity Funeral Chapel owner Heidi Heil said. "We will be maxed out just like the healthcare industry."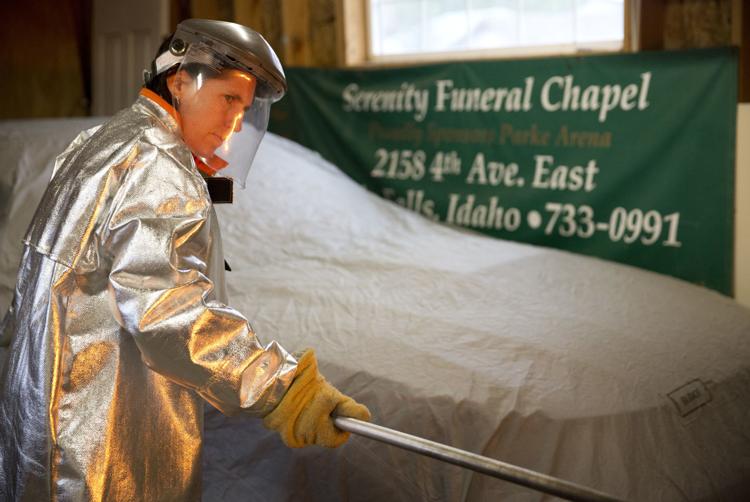 Other Magic Valley funeral home directors said they expect to have enough room to store bodies if there's an increase in deaths.
Every funeral home director the Times-News spoke to emphasized the importance of staying calm. But even if the Magic Valley fares relatively well as the coronavirus pandemic continues, funeral homes will have to adapt.
e services
As of Thursday, the Magic Valley hasn't reported any coronavirus-caused deaths, but the virus has already been impacting funeral services for weeks. Funeral homes are encouraging people to attend services via webcast and limiting the number of people who attend events in person.
Rosenau Funeral Home Director Dustin Godfrey said his funeral home had been offering video services even before the outbreak, but this is the first time he's live-streamed a burial. Godfrey and other funeral home directors said it feels strange to actively discourage large gatherings.
"It's tough for some," Godfrey said. "But for the most part, people are understanding."
Heil said she's been limiting services to immediate family members only, and the atmosphere in her funeral home has been unlike any she's experienced.
"In my 25 years of having funerals and gatherings and events, it's the first funeral no one coughed at," she said.
'It doesn't end at death'
COVID-19 doesn't necessarily change how morticians handle bodies, at least not dramatically. Morticians the Times-News spoke to said while they are being especially careful now, they have to treat all bodies as if they might be carriers of infectious diseases, pandemic or not. Bodies can release gases from the nose and mouth, and they're capable of transmitting diseases.
"We as a funeral home have to be prepared for any illness that we house, that we take care of," White Mortuary and Reynolds Funeral Chapel mortician Preston Flanary said.
Most funeral home directors said that they have the equipment and expertise necessary to handle and store bodies that might have died from COVID-19. But Heil said the county's decision, made March 17, to close the morgue to COVID-19 positive or suspected bodies is "irresponsible," especially given that it's a taxpayer-funded facility.
Heil said she would like to have the option of storing potential COVID-19 positive bodies at the morgue.
"They have allowed (storage) in the past, but now that we are in the middle of a pandemic, we are being denied the use of county facilities," Heil said.
She said storing potential COVID-19 cases in one place could be wise.
"I just think we should have a central location for people that are suspect, so we're limiting transmission in our facilities," she said. "It doesn't end at death."
Twin Falls County Coroner Gene Turley said the county commissioners and the county legal department advised him not to allow potential COVID-19 bodies into the morgue.
"We don't really want to open that door," Turley said.
He also noted that even though the morgue's capacity is 26 bodies, right now it's set up to handle only 10. If a lot of people start dying from the coronavirus, the ability to store 10 bodies might not have much of an impact.
Other funeral home directors said the county's decision to close the morgue to COVID-19 cases is fair. They said they expect to handle the problem themselves in the worst-case scenario. Godfrey said he would rent a refrigerated truck to store bodies if necessary.
"If we end up with a big influx, and there's a good possibility we're going to … I'm looking at it as it would be on me as the funeral home to figure out how to deal with this surge in deaths," Godfrey said.
Refrigerated trucks would likely be part of the county's emergency response if funeral homes run out of capacity. The current plan would be to place several refrigerated trucks in a large maintenance shop at the Magic Valley Airport at Joslin Field.
Twin Falls County Office of Emergency Management Director Jackie Frey said she isn't committed to one final plan right now. The situation is evolving every day, she said, and the county is following guidance from the Centers for Disease Control and Prevention.
"Those plans are going to be changed as this event continues," Frey said. "We need guidance on the handling and management of the deceased."
Turley said he doesn't expect the situation to get out of hand. He said it would take about 1,000 deaths in a short period of time in Twin Falls County to exceed existing storage capacity. But if capacity runs out, he feels confident the county is ready for the worst.
"If it comes to that, we do have a plan of action," he said. "I am fully confident if we get an influx of deaths we'll be able to handle it."
He added that if families are willing to cremate their dead relatives, that would help with potential capacity issues.
Heil said she feels the county is being complacent and needs to take more action now to help funeral homes prepare. Smaller funeral homes don't have the financial resources to stock up on protective equipment, Heil said, so now that those supplies are scarce, they don't have enough in reserves.
Some funeral homes said that they're sufficiently stocked.
No matter how much of an impact the coronavirus has on Magic Valley funeral homes, keeping calm is key, funeral directors said. Everyone the Times-News spoke to stressed the importance of avoiding panic and said that funeral homes will continue to be there for families.
"We're going to get through this," Turley said. "We're prepared."
Concerned about COVID-19?
Sign up now to get the most recent coronavirus headlines and other important local and national news sent to your email inbox daily.