BURLEY — As early as May, southern Idaho's landfill could start producing enough energy to power 2,500 homes.
Milner Butte Landfill, southwest of Burley, is regulated for landfill gas emissions. The solid waste district has to burn the gases produced within the landfill by millions of tons of decomposing garbage 365 days a year, 24-7.
But Southern Idaho Solid Waste Executive Director Josh Bartlome realized a way the region could capitalize on what he thinks of as a natural resource. Using two Siemens locomotive engines to convert landfill gas to energy, the landfill can sell that power to keep its tipping fees low for years to come.
"We pride ourselves on the $16 per ton tipping fee," Bartlome said. "It's really important to the district to keep those costs low."
The Milner Butte Landfill is a regional landfill serving seven counties. It took in about 240,000 tons of garbage in the past year, Bartlome said. And in some ways, it's like a living organism, producing gases.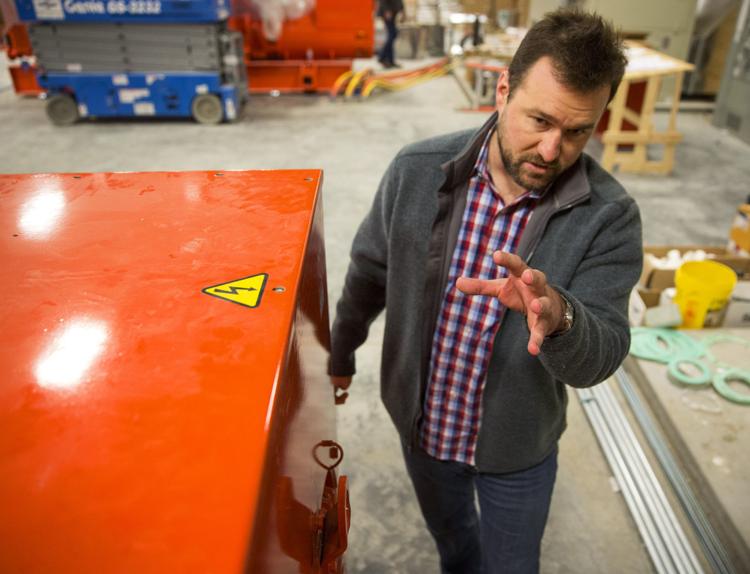 "This thing's huge — it has a life of its own," Landfill Gas Specialist Brent Dozier said. "Landfills of this size are required to continuously monitor for emissions, primarily methane."
Methane is produced by organic material that's thrown away, starting at about six weeks and peaking in the first six to 18 months. That trash will still produce methane for another 40 to 60 years.
But instead of burning that methane, why not use it? Bartlome asked.
"We look at this as a natural resource," he said. "It's an asset to us."
Landfill gas can be liquefied or condensed to power equipment, but the solid waste district didn't have the necessary infrastructure in place. What it did have was piping.
Pipes built into the Milner Butte Landfill are used to push gas to a flare so it doesn't enter the atmosphere. Monitoring wells help keep gas concentrations at 50 percent methane, 40 percent carbon dioxide and 10 percent other gases — an optimal mix for the most efficient burning.
The district has been required to control its landfill emissions for about eight years.
"We're deconstructing 99.8 percent of everything that's coming through," Bartlome said.
When the $7.5 million landfill gas-to-energy project comes online, pipes will move the gas to a system where it's cleared of particulates and moisture before going to two generators. The deconstruction rate will drop slightly, but technically, the solid waste district has to deconstruct just 93 percent of those gases.
Southern Idaho Solid Waste is just putting the finishing touches on the power facility. A swamp cooling system will help the engines run more efficiently to send energy to the transformers, and from there to the power grid.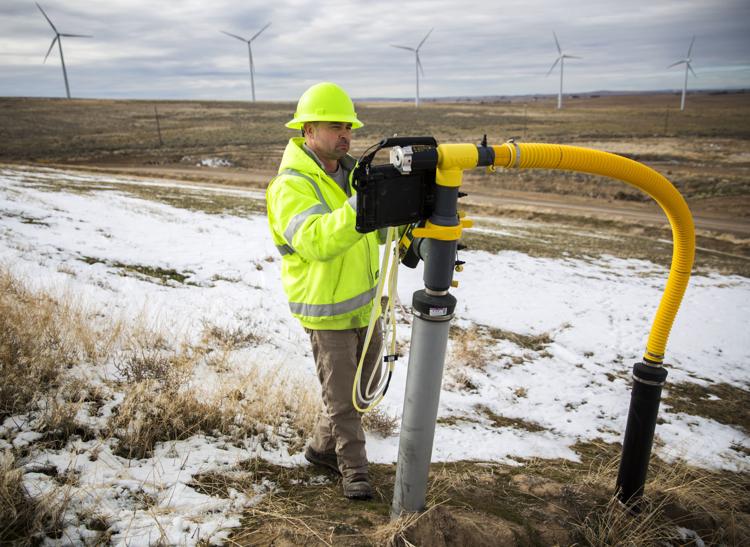 Idaho Power Co. has signed a 20-year power purchase agreement beginning in October, but that start date can be moved up. The district's state-issued emissions permit will also allow it to add one more generator and product up to 5 megawatts of power in the next five years, Bartlome said. That would be enough to power 5,000 homes.
Southern Idaho Solid Waste estimates that in the next 20 years, the facility will gross $36 million in revenue, netting about a third of that after costs of operations and inflation. The revenue it generates will be used to pay for the facility itself, and then to keep costs at the landfill from increasing.
Once up and running, the landfill gas-to-energy facility will have a viewing room open to Scouts, schools and other community groups interested in learning about the project. Bartlome hopes this will help to shed the stigma around landfills.
"It is a dirty industry, and we are dealing with garbage," Bartlome said. "But it's everybody's garbage."