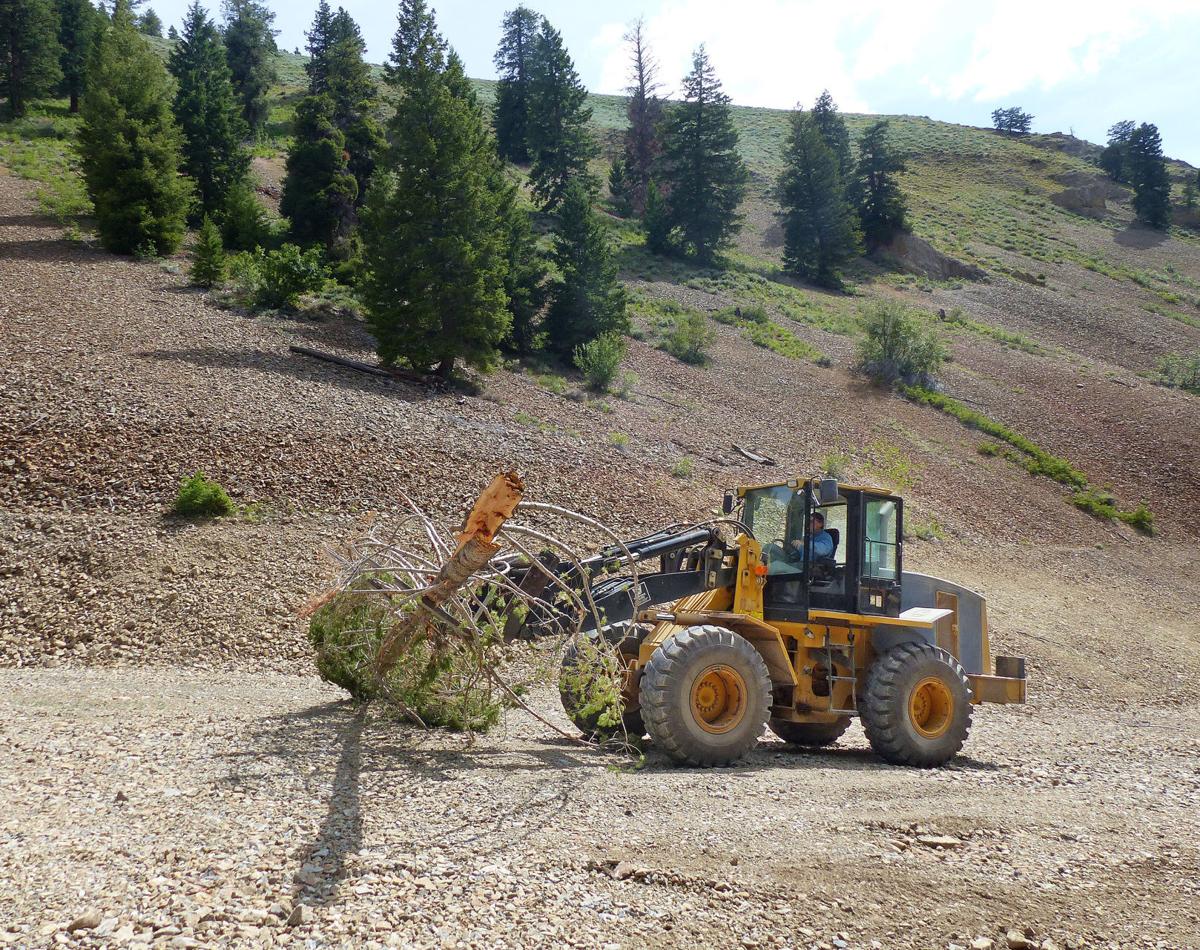 SUN VALLEY — Bald Mountain — long the iconic landmark of Sun Valley — is changing before our eyes.
And the mountain could become unrecognizable in years to come, due to the infestation of beetles and dwarf mistletoe, experts say.
"It could look very different whether we cut down trees or whether they all die," said Zach Poff, recreation programs manager for the U.S. Forest Service's Ketchum Ranger District. "If mortality continues, there's a high likelihood Baldy could look brown and dead."
The problem is populations of insects and pathogens, which skyrocket during periods of drought and unusually warm temperatures. When it happens year after year, it can cause significant damage or even death of the forest.
Over the past 10 to 20 years, the forests around the Wood River Valley have been significantly impacted by Douglas fir bark beetles, dwarf mistletoe, pine beetles and white pine blister rust.
The 2007 Castle Rock Fire and 2013 Beaver Creek Fire wrapped around Bald Mountain, creating an island of green surrounded by significantly burned forest.
That prompted the bark beetle to take up residence on Bald Mountain. Inherently lazy, they have set up camp and stayed, refusing to fly even across the highway. And the problem has continued despite pheromone packets that the Ketchum Ranger district planted, telling the beetles: this tree is already under attack. Go elsewhere.
Dwarf mistletoe has established its tentacles in both mature and young trees, robbing them of nutrients and weakening the ability of the trees to withstand the beetle infestation.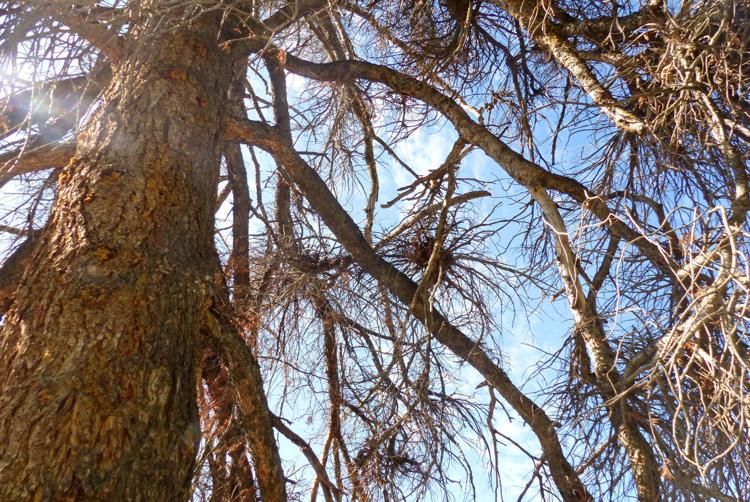 "It's not always mortal but it makes them more stressed, making it easier for beetles to move in," Poff said. "It's been going on for a long time, but the Castle Rock Fire accelerated things."
Dani Southard, the Northern Rockies program manager of the National Forest Foundation — a nonprofit that promots the health of national forests — has been meeting with government, business, recreation and other community leaders to get their ideas about the best course of action. The group met in November and will meet again in January.
"If we don't engage all the stakeholders, we're missing an incredible opportunity for shared stewardship," she said.
The Ketchum Ranger District of the Sawtooth National Forest and the Shoshone Field Office of the Bureau of Land Management have already prepared an environmental assessment for a proposed project to remove dead and infected trees. A notice of the proposed action is available for review at the Ketchum Ranger District in Ketchum and online at fs.usda.gov/project/?project=57171.
The course of prescription could include any number of proposals from using herbicides to planting a wider diversity of tree species, particularly those not as susceptible to attack from insects and parasites. It could also involve stepping up efforts to control pests by a variety of means, including cutting out stands of trees.
"We don't know at this point what we will do. There may be science out there that we don't know about," Poff said. "Bogus Basin ski area near Boise and Brundage Mountain near McCall are struggling with these same issues. So are Colorado resorts. And they're using a variety of different options, including helicopter logging."
"It's a big problem that the Forest Service and other agencies don't have solution to," added Matt Filbert, fuels specialist for the Sawtooth National Forest. "We need the community to step in and help us figure it out."
Sun Valley Company, which has a special use permit for Bald Mountain, has cleared dozens of acres of trees on Bald Mountain over the past few years to reduce fuel and promote forest health. But small projects involving 20 acres at a time are at best a Band-Aid, Poff said.
This fall, Sun Valley engaged the services of an Oregon company to harvest dead and dying timber on some of the steeper ski slopes in the Frenchman's Gulch area of Baldy. The harvesters used new technology that involves a harvester on tracks winched to the slope with a cable system.
The harvesters can operate on 80% slopes, compared to 60% slopes in the past. It offers greater flexibility in cutting trees and has less impact on the forest floor.
"The machinery resembles a snowcat," Southard said. "You don't have to develop roads to get to the trees you're cutting, so there's minimal impact on the ground and minimal erosion."
Southard says the various agencies hope to replant or reforest Frenchman's Gulch, possibly as soon as this coming summer. Replanting would involve an array of different species to prevent the susceptibility to disease that a monoculture like Douglas fir has.
"It could involve volunteers, along with contractors. So, over the next six months heading into summer we need to get the big picture in place," she said. "I'm so excited that the community is really engaged in this project. It's pretty broadly recognized that we need to do something. And it's also widely recognized how important Baldy is to the community, from the economy to recreation to wildlife. Even all our cellular and other communications systems, as well as weather services, are on Bald Mountain."
Poff said he would like to be able to start implementation on the plan agencies come up with by May or June of 2020.
"I want the community involved because we will see changes on that mountain, whether we do nothing or whether we take aggressive action," he added. "We need to find out if the community is OK with something like burning slash on Baldy in the fall."