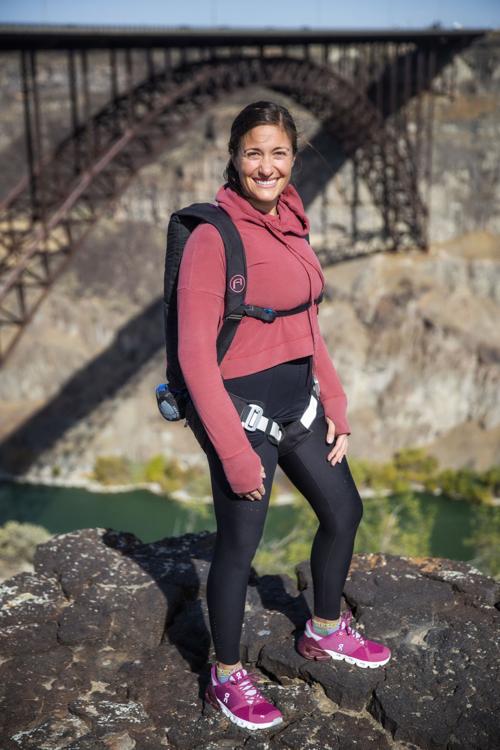 TWIN FALLS — On Oct. 24, Nicole Senecal will attempt something that's never been done before.
If successful, she will set a brand new Guinness World Record for most BASE jumps in 12 hours by human-powered ascent.
The 37-year-old Vermont native hopes to be the first woman to hold an individual BASE jumping record.
"I drove 40 hours across the country just to be here," she said.
Senecal will attempt to set her record on Saturday at the I.B. Perrine Bridge. If the weather doesn't permit her to jump, she has the next three days scheduled as contingency days.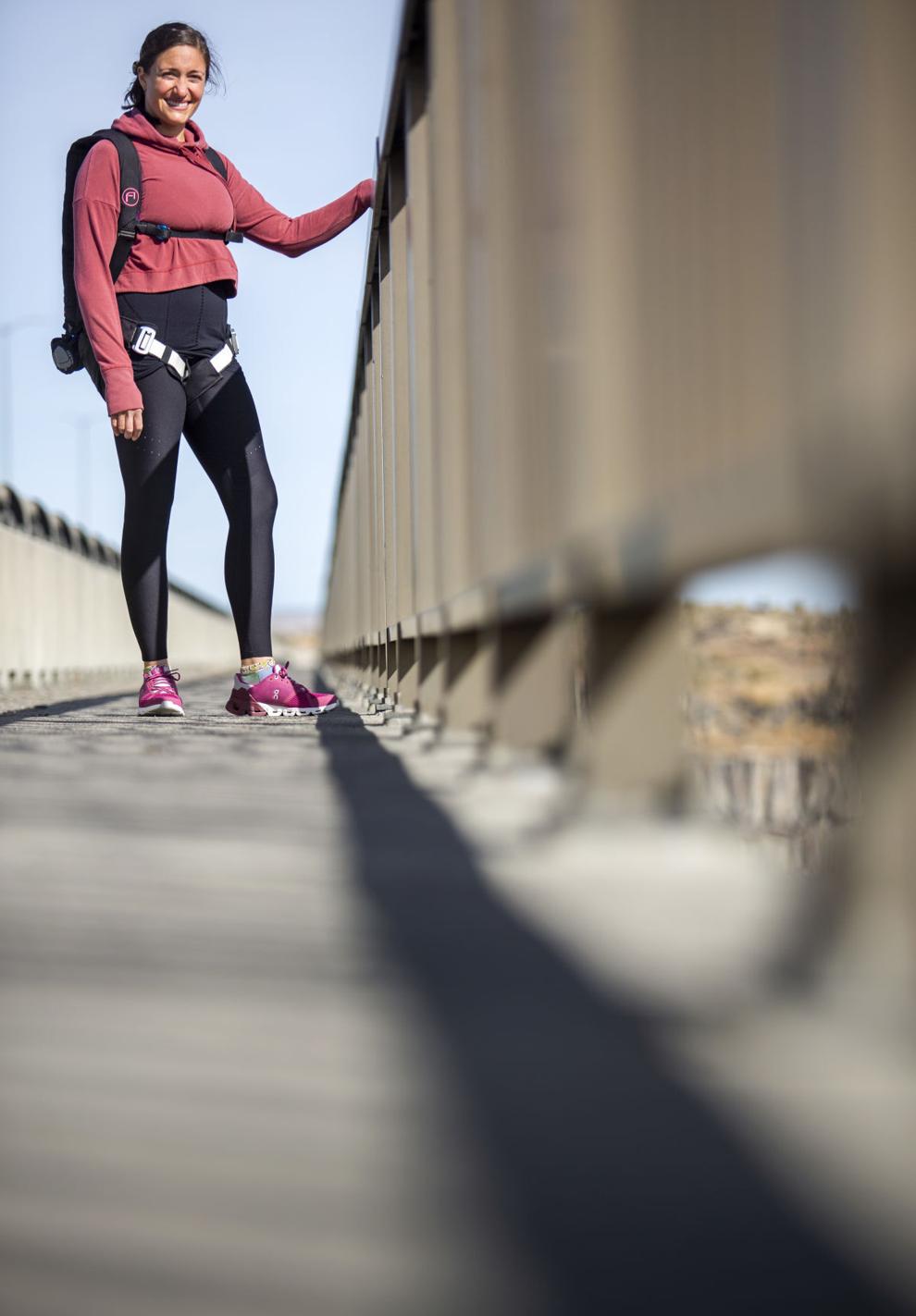 There are six Guinness World Records for BASE jumping, all of which are held by either men or groups of people, and none of them include human-powered ascent. For a jump to count for Senecal, she will have to hike the 486 vertical feet out of the canyon.
In 2017, Twin Falls BASE jumper Miles Daisher broke the unofficial world record of most jumps in 24 hours with 63 jumps when he was 48 years old.
Guinness won't consider Senecal's record unless she hits at least 28 jumps. That's a jump every 25 minutes. When not tired, Senecal said she can hike out of the canyon in ten minutes, but fatigue could play a big factor in the later hours of the event.
Still, Senecal is confident in her abilities.
"I'm hoping to hit 30 (jumps)," she said. "If I hit 40 I've definitely exceeded all of my expectations."
Senecal made her first BASE jump four years ago. When she returned to Twin Falls in June, she only had 24 BASE jumps under her belt.
"Since then, I've made about 200 more BASE jumps," she said.
Senecal has also spent time hiking to train her body for the climb out of the canyon. When home in Vermont, she would hike Mount Mansfield a couple times a week.
"The hiking is the hard part," she said.
To become a Guinness World Record, the event has to be witnessed and recorded. Senecal will have pairs of witnesses cataloging everything occurring throughout the 12 hours. Witnesses cannot work more than four hours at a time, meaning each pair of witnesses will have to rotate shifts.
Furthermore, a professional film crew has been hired to document the event. To prove she completed her goal, Senecal will have to submit video footage that shows the event from start to finish.
Guinness World Record does have official judges that can be hired to bypass the meticulous cataloging required for a record submission, but many people choose not to do so.
"It would be a lot easier to have a judge out there, but it would have cost like $16,000," Senecal said.
Once completed, if Senecal achieves her requirement of at least 28 jumps, she will submit her videos, witness statements and logs. Then she'll wait to hear back. Expedited applications cost $1,000 and still take several days to determine.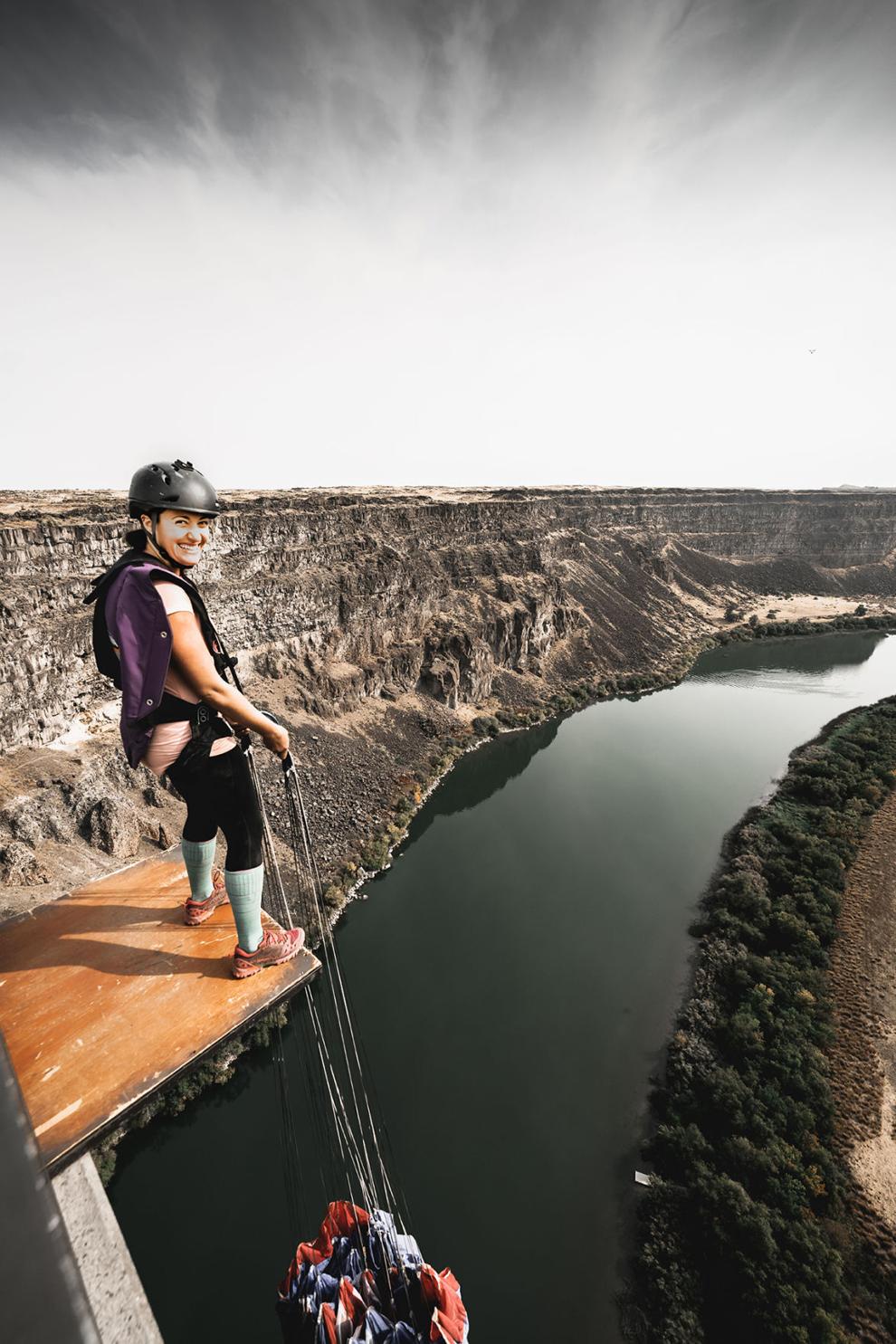 Senecal is hopeful she'll have a response within five days.
"I can see why nobody has gone for an official record because it's quite hard and quite expensive," she said.
The idea to set a world record came to Senecal in June of this year. As this is the 100th anniversary of the passing of the 19th Amendment, which gave women the right to vote, Senecal wanted to do something to honor the men and women that fought for equality.
She hopes that being the first woman to set a BASE jumping world record will inspire others to pursue their dreams.
UPDATED: Gallery: BASE Jumper Miles Daisher attempts unofficial world record
Member of the Red Bull Air Force, Miles Daisher attempts an unofficial world record for jumps off of the I.B. Perrine Bridge in 24 hours Monday, June 19, 2017, in Twin Falls.