TWIN FALLS — Flu season last winter was particularly severe, but local health officials say it's tough to predict what this season will bring.
In his clinic, Dr. Steven Kohtz — a family medicine physician at St. Luke's Magic Valley Medical Center — hasn't seen many flu-like illnesses yet. "Generally speaking, that would be expected," he said.
Typically, flu season starts ramping up in December, Kohtz said, and peaks in January or February.
Nationwide, there was a low vaccination rate last flu season and the vaccine wasn't as effective as years past. "We had a pretty rough season," Kohtz said.
Some people received a flu shot but still ended up becoming ill with a strain of influenza not adequately protected by the vaccine. In some cases, it led to bronchitis, pneumonia or even more severe complications.
It's hard to predict what this flu season will be like or its severity, Kohtz said, but there are things community members can control, such as getting a flu shot before flu season starts, washing their hands, not going to work while sick and covering coughs. Those things, he said, can make a big difference.
Kohtz said he has noticed something interesting this year: More patients are willing to get a flu shot. He said he thinks the severity of last flu season — and an increase in the number of people who died across the country due to flu-related complications — played a role.
About 80,000 Americans died as a result of the flu last winter, The Associated Press reported in September. That's the largest number in more than four decades.
What happens if you get a flu shot, but still end up with a strain of influenza? You're less likely to be hospitalized or die due to complications. "There's still a benefit there," Kohtz said.
South Central Public Health District wants to encourage residents to get the flu vaccine, spokeswoman Brianna Bodily said, as well as to take measures to help minimize the spread of illness.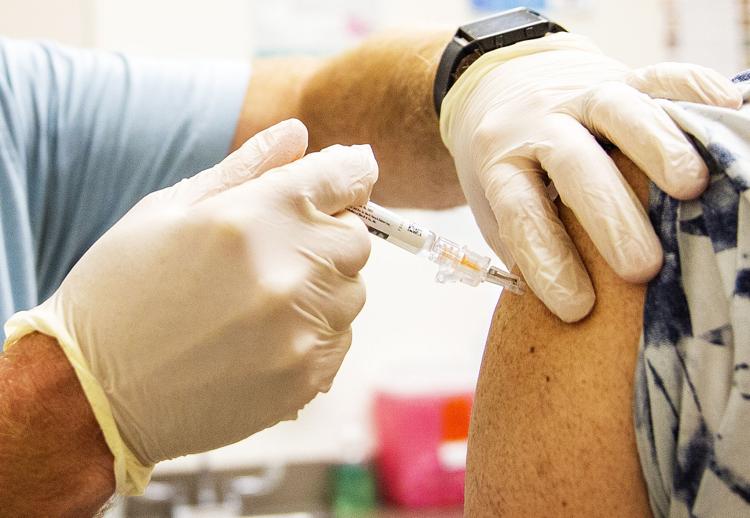 Here's what you should know about flu season:
How many flu cases locally and statewide have been reported so far?
Influenza isn't reportable in Idaho, meaning there's no requirement for flu cases to be reported to the state.
Oftentimes, doctors don't test patients for the flu, Bodily said, and that's particularly true during a severe flu season. The state tests samples it receives and tracks the results.
The Idaho Department of Health and Welfare tracks flu season data in a weekly report available on its website. The geographic spread of the flu was "sporadic" for the week ending Oct. 27, according to the most recent report.
In total, 0.45 percent of outpatient visits and 3.06 percent of emergency department visits were for influenza-like illnesses. No flu-related deaths have been reported.
"There is very little on the flu activity this year so far," SCPHD epidemiologist Tanis Maxwell said in a Nov. 1 statement to the Times-News.
Here in south-central Idaho, there haven't been any positive flu tests so far, Maxwell said. Statewide, only seven samples have been tested and two were positive — both for the A/H3 strain.
The state tracks the prevalence of four types of influenza: A/H3, A/H1N1, B-Yamagata and B-Victoria.
How effective is this year's flu vaccine?
Last flu season, there were a lot of concerns about the vaccine's efficacy, Bodily said.
In a Sept. 27 statement from U.S. Food and Drug Commissioner Dr. Scott Gottlieb about the upcoming flu season said: "Last year's flu vaccine was less protective than it had been in many previous years. In part, this was because the vaccine was not as effective against one of the predominant circulating strains of influenza."
But he noted: "While the effectiveness of the vaccine may vary year to year, I want to assure you that evidence remains strong to support the benefits of the annual flu vaccine for most people."
It's impossible to predict which flu strains will be most prevalent this season, according to the U.S. Centers for Disease Control and Prevention. Recent studies, though, have shown getting a flu shot reduces the risk of getting the illness by about 40 to 60 percent among the overall population.
Health officials recommend a yearly influenza vaccination for those 6 months and older. Exceptions include people who have severe allergies to ingredients in the vaccine.
What about FluMist?
Squeamish around needles? A CDC vaccine advisory group decided to bring back the FluMist nasal spray as an option for 2- to 49-year-olds who aren't pregnant, although it's not recommended for some people with certain medical conditions.
FluMist was previously off the market for two flu seasons due to issues with its efficacy.
"(The CDC) didn't tell us what changed," Bodily said.
Even though FluMist was approved for use this flu season, it takes months for manufacturers to ramp up production, Kohtz said. The bottom line: Don't necessarily expect FluMist to be available in your doctor's office this fall when you go to get the vaccination.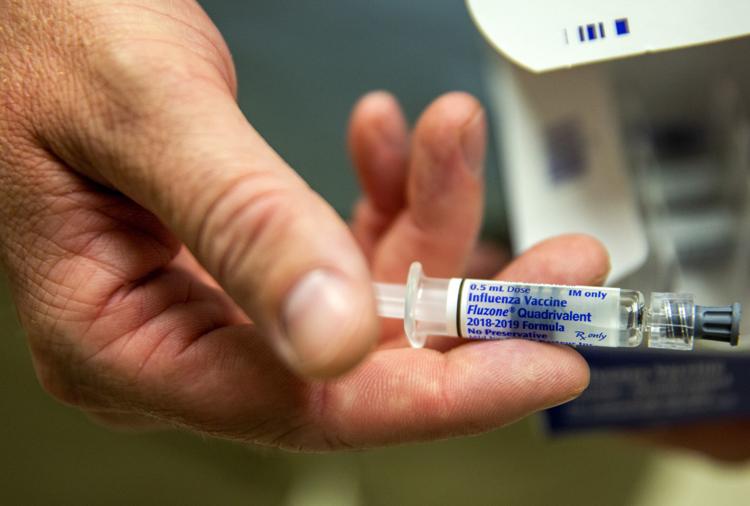 Where can you get a flu shot?
You can get a flu shot at your doctor's office, some retail pharmacies or SCPHD offices.
St. Luke's Magic Valley has walk-in flu shot clinics scheduled in November and December for established patients.