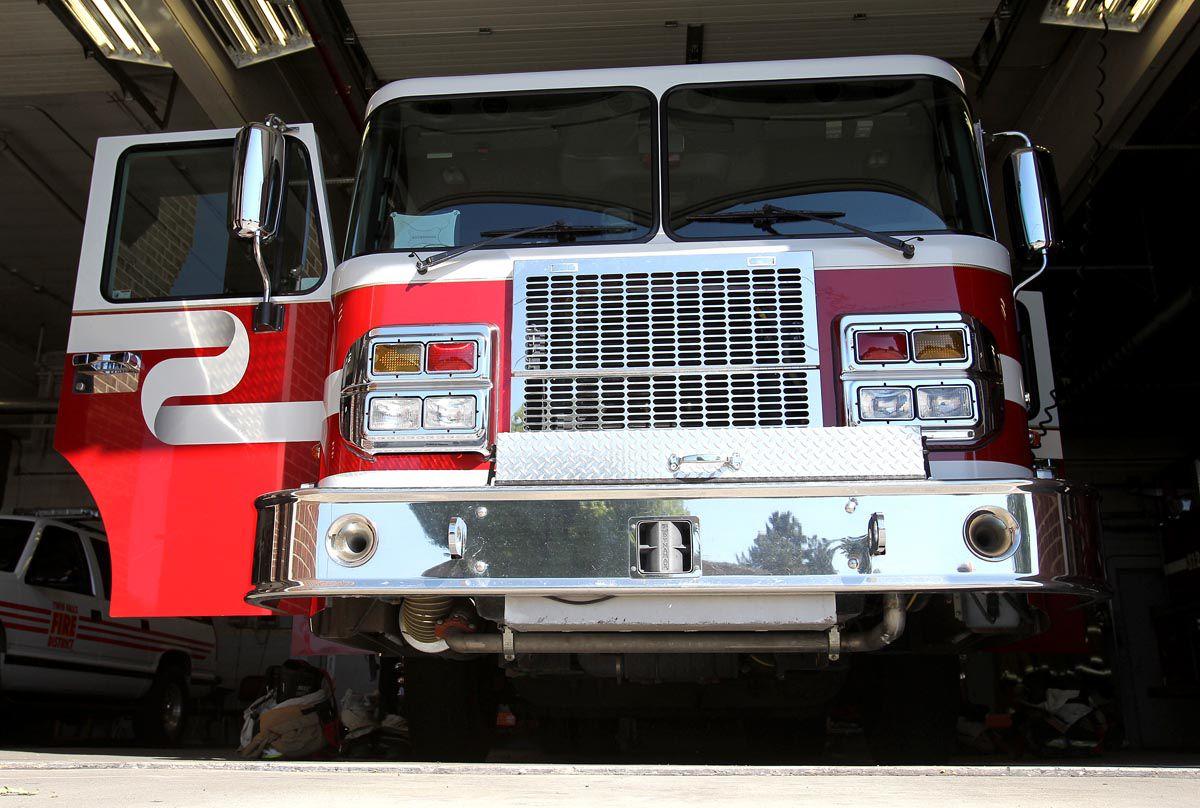 JEROME — A fire early Saturday caused thousands of dollars in damage to Jerome High School.
Crews from the Jerome Fire Department responded to the call at about 1:30 a.m. Saturday. They discovered the fire on the roof deck in the northeast corner of the school, said Jerome Fire Lt. Lane Sickles.
"There is probably a 2,000-square-foot area that is burned on the roof," Sickles said. While there hasn't been an official insurance inspection of the damage, Sickles estimates it at between $100,000 and $200,000, between the water poured into the school and damage to the roof.
Concerns were raised because the school's alarm system did not activate when the fire started. Sickles explained the alarms worked as designed, which is to detect smoke and fire inside the building.
"The problem was, the fire was exterior to the school," Sickles said. Once fire crews opened the roof and the smoke came down into the building, then the alarms went off.
The fire only burned through the roof in one area, approximately a 3-foot square, Sickles said.
In all, seven Jerome Fire personnel responded to the fire, with two engines and one ladder truck. Wendell Fire Department also sent a crew and one engine.
Sickles said the crews cleared the scene at approximately 5 a.m.
The fire remains under investigation.
Get local news delivered to your inbox!
Subscribe to our Daily Headlines newsletter.