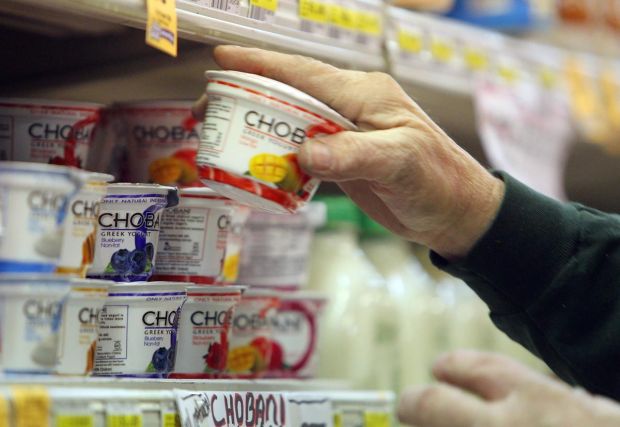 TWIN FALLS • At least 89 people have gotten sick from eating Chobani yogurt, which is under a voluntary recall, the FDA reported Monday.
Some have described nausea and cramps after eating the yogurt, said spokeswoman Tamara Ward of the U.S. Food and Drug Administration.
No cases have been confirmed.
The FDA is not investigating Chobani but is working with the company to hasten the recall, Ward said.
The yogurt giant sent orders to grocery stores throughout the U.S. last week to destroy 35 varieties of yogurt reported to have been contaminated by a mold associated with dairy, fruits and vegetables.
Last Thursday, Juaristi said 95 percent of the tainted product had been destroyed.
The affected yogurt cups have the code 16-012 and expiration dates Sept. 11 to Oct. 7.
Public health officials said the moldy yogurt was not a public health threat, but a statement by the company last week read: "The mold can act as an opportunistic pathogen for those with compromised immune systems."
In an email late Monday afternoon, Chobani said: "We identified the source of the issue in the plant, and have taken corrective action designed to prevent this from happening again," said Amy Juaristi in an email, company spokeswoman."