BURLEY — Fabri-Kal has begun construction on a 75,000 square-foot expansion to its Burley plant — an addition that will nearly double the size of the facility.
The company received a building permit in April for an addition valued at about $4.2 million. Work should be completed by spring 2019, Fabri-Kal spokeswoman Emily Ewing said.
The goal is for the company to expand its manufacturing of earth-friendly products.
"They're all made from an annually renewable plant source," Ewing said. "We are seeing increased demand for that type of product."
In Burley, Fabri-Kal has been making compostable yogurt and food service containers out of wheat straw. There's a growing interest from consumers for non-petroleum-based products, and its Greenware products are growing more popular among cities with composting facilities, Ewing said.
"This (expansion) is giving us the ability to expand to full-scale production," she said.
Fabri-Kal plans to add between 30 and 50 jobs over the next two years. The plant opened in Burley in 2015 and currently employs 50 people.
The city of Burley has issued permits for products valued at more than $17.4 million just in the first five months of 2018. Also in April, the city approved a permit for a $950,000 addition to Packaging Specialties, just down the street from Fabri-Kal.
And earlier this year, a group of partners in Rupert received a permit for a $5.9 million Hampton Inn.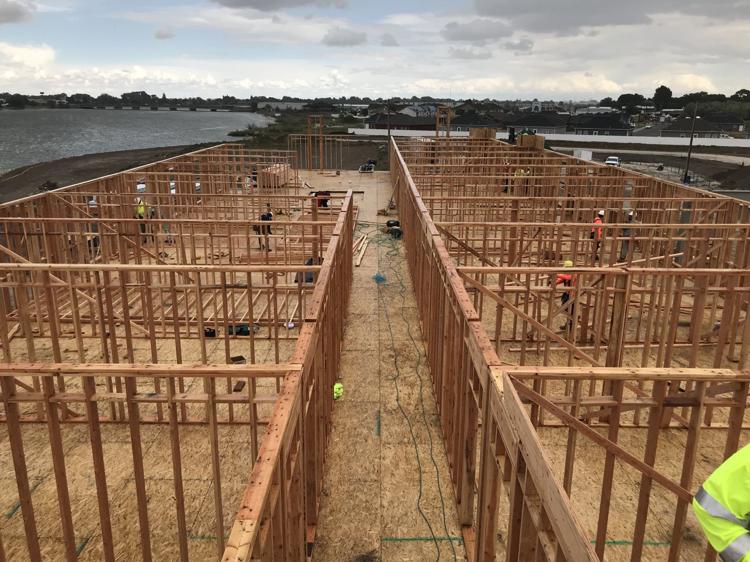 "We're a little behind, but we're excited to be building," partner Kody Taylor said.
The four-story, 80-room hotel is scheduled to open in March 2019. A restaurant, which has not yet been determined, will open shortly thereafter.