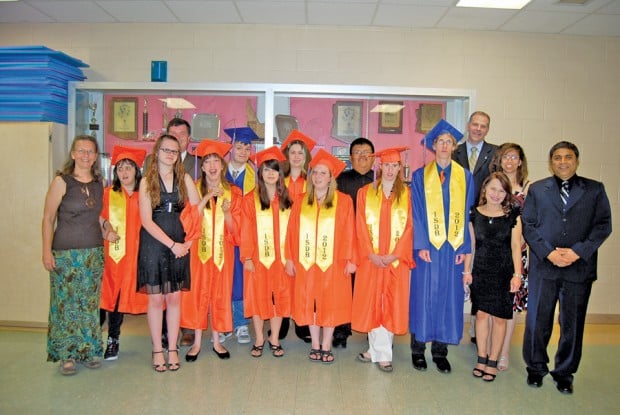 GOODING • Eight high school seniors graduated Thursday from the Idaho School for the Deaf and the Blind.
Also, two students were honored who completed their independent living skills programs at the Gooding school.
Graduating seniors planned their personalized ceremony with the help of school employees. The seniors invited Justin Osmond from the Olive Osmond Perpetual Hearing Fund to be the commencement speaker.
Osmond — a member of the well-known singing Osmond family — had significant hearing loss himself.
He shared with the students the importance of knowing who they are, never giving up and making an impact on the world as a person with hearing or vision loss.
Other graduation speakers included Mike Rush, executive director of the Idaho State Board of Education, and ISDB senior class president Kelly Aguilar.
Other ISDB graduates were Dylan Germain, Melissa Thomas, Hannah Mikesell, Alicia Paulin, Elizabeth Siddoway, Brooke Bone and Austin Briggs.
Get local news delivered to your inbox!
Subscribe to our Daily Headlines newsletter.