JEROME — After moving into Twin Falls County West, the Twin Falls Veterans Council has faced a challenge: getting records organized and in one place.
Now, the council will be able to buy computers to help with that process. It's among 13 Magic Valley nonprofits that received a total of about $36,000 in grant funding Thursday from the First Federal Foundation during a twice-yearly awards luncheon.
Twin Falls Veterans Council — a group of eight veterans' organizations — was formed in 2013.
There are about 11,000 veterans in the Magic Valley, council chairman Harvey McCoy told luncheon attendees. Most keep to themselves and don't discuss what happened while they were serving their country, he said.
The Twin Falls Veterans Council wants to provide a haven for veterans, McCoy said. The space at Twin Falls County West — which includes a recreation room — will be open to veterans at least five days a week.
Nationwide, there's a tragic situation with losing 20 veterans every day to suicide, McCoy, adding the council wants to save as many veterans as it can.
The First Federal Foundation, a nonprofit charitable organization, began in 2003 with a $1 million donation from First Federal Bank. It has awarded more than $800,000 in grants since its inception. This year, it distributed $76,000.
"It's one of our favorite days," First Federal Foundation board chairman Tom Ashenbrener told attendees during the Thursday luncheon at Blue Lakes Country Club in Jerome. "We want to enjoy this."
For this grant cycle, the foundation received about 40 applications and chose 13 recipients.
"The measure of successful communities our size is how well we take care of each other," Ashenbrener said. Addressing the nonprofit leaders in the room, he added: "You all take care of us spectacularly well."
Leaders from each nonprofit spoke for a few minutes about their work and how they'll use the grant money: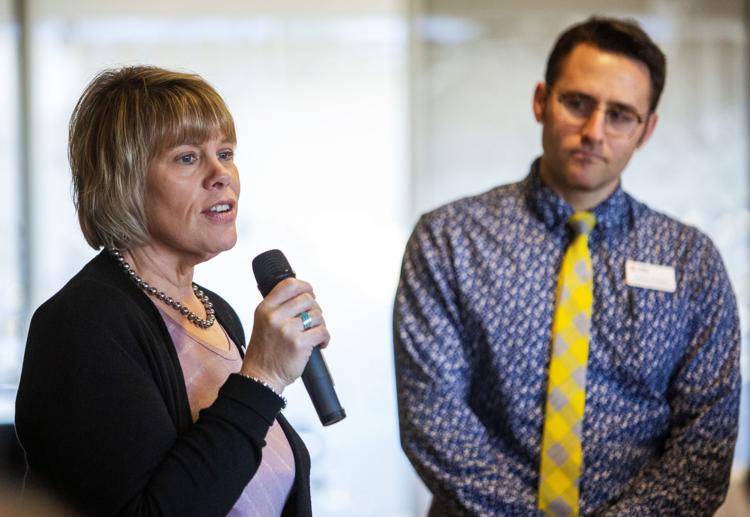 The Walker Center
Grant money will be used for materials to enhance The Walker Center's curriculum.
"I don't have the words to describe how grateful we are to accept this check from the First Federal Foundation," said Joshua Nielsen, human resources director at The Walker Center.
The alcohol and drug addiction treatment center opened in the 1970s.
Burley High School's trap team
Burley High School's trap team began in spring 2017, said teacher Colleen Parkin, a teacher of 29 years who's in her second year of coaching high school trap. She brought two club members — who are high school seniors — along with her to the presentation.
Parkin said she has seen a lot of growth within the participating students in what's a lifelong sport. "My mission is that these kids will have a safe and fun and learning experience in a very controlled environment."
Grant money will be used to purchase supplies such as shooting carts.
Robert Stuart Middle School
Associate principal Justin White and physical education teacher Katie Kauffman accepted the award. The grant money will pay for half the cost of a basketball court at the school. The Twin Falls School District is covering the rest of the cost.
Robert Stuart Middle School has a lot of land, but there's not a lot for students to do outside, White said. The basketball court — which will also be open to the community — will be up-and-running in March.
Jubilee House
Jubilee House is a 12-month, faith-based residential recovery program for women who are coming out of drug and alcohol addictions.
Grant money will be used to help address electrical issues in the kitchen.
Adaptive Cycling of Southern Idaho
Adaptive Cycling of Southern Idaho is a local chapter of National AMBUCS, Inc. It provides adaptive bicycles and trikes to children and adults of all ages who have special needs.
The nonprofit has a waiting list of at least 10 people. It will use grant money toward pursuing bicycles and trikes — each of which can range in cost from $500 to $1,500.
Helping Hearts and Hands
Helping Hearts and Hands provides assistance to Gooding, Bliss and Wendell residents. It offers a community food pantry, food for kids program and distributes winter coats to children in need.
Grant money will be used to fix concrete in the back of the facility — where food deliveries come in — and to buy security cameras.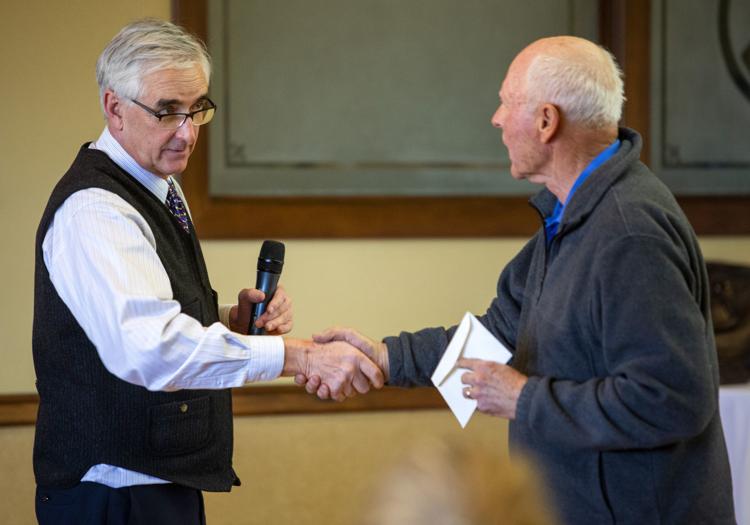 Orton Botanical Garden
President LaMar Orton said there are three goals for the five-acre Twin Falls botanical garden: showcase drought tolerant plants, educate people about drought tolerant plants, and conserve water and teach people how to conserve.
The garden is best known for its 150,000-light Christmas display, Orton said.
Grant money will be used to buy sign holders to protect signs at the garden, which provide visitors with information like the common and scientific names of each plant, the family of plant, and which states each plant can be found in.
Magic Valley Youth and Adult Services
The nonprofit has provided social services in the Magic Valley since 1984, president Susan Baca said. That includes working with low-income adults to help them get education, with youth who are aging out of the foster care system, and recruiting and training foster parents.
The opioid crisis has really struck the Magic Valley, Baca said, and there's an increased need for foster parents.
Grant money will be used for technology for the nonprofit's classes.
Gooding Volunteer Group
Gooding Volunteer Group formed in 2014 as a group of parents passionate about improving the community of Gooding, said project coordinator Dallas Scoffield.
Grant money will go toward the group's second project — a playground at West Park. It was the last $5,000 the group needed to meet its $75,000 goal, Scoffield said.
Volunteers will install playground equipment in April and May. It will feature a story walk with 16 stations, thanks to a collaboration with the Gooding Public Library.
West End Ministerial Association
The Buhl food pantry is overseen by the West End Ministerial Association and staffed 100 percent by volunteers. It serves primarily Buhl and Castleford residents.
In 2018, the nonprofit served more than 2,000 households, representing 4,273 people.
The nonprofit has seen an uptick in new households in Buhl and that's stretching the organization's resources, West End Ministerial Association president Jim Tubbs said.
Grant money will be used for part of a three-phase building project. A gutter upgrade will help prevent water from getting into the building's basement, where a lot of food is stored, Tubbs said.
Mini-Cassia Transitional Living
It's a six-bed facility that helps women who are coming out of incarceration, addiction or abuse. It's a six-to-18-month faith-based program.
Badger Wrestling
The Buhl wrestling club now has 501©(3) status as a nonprofit and recently purchased property. Grant money will be used to help get the building usable for the club wrestling team.