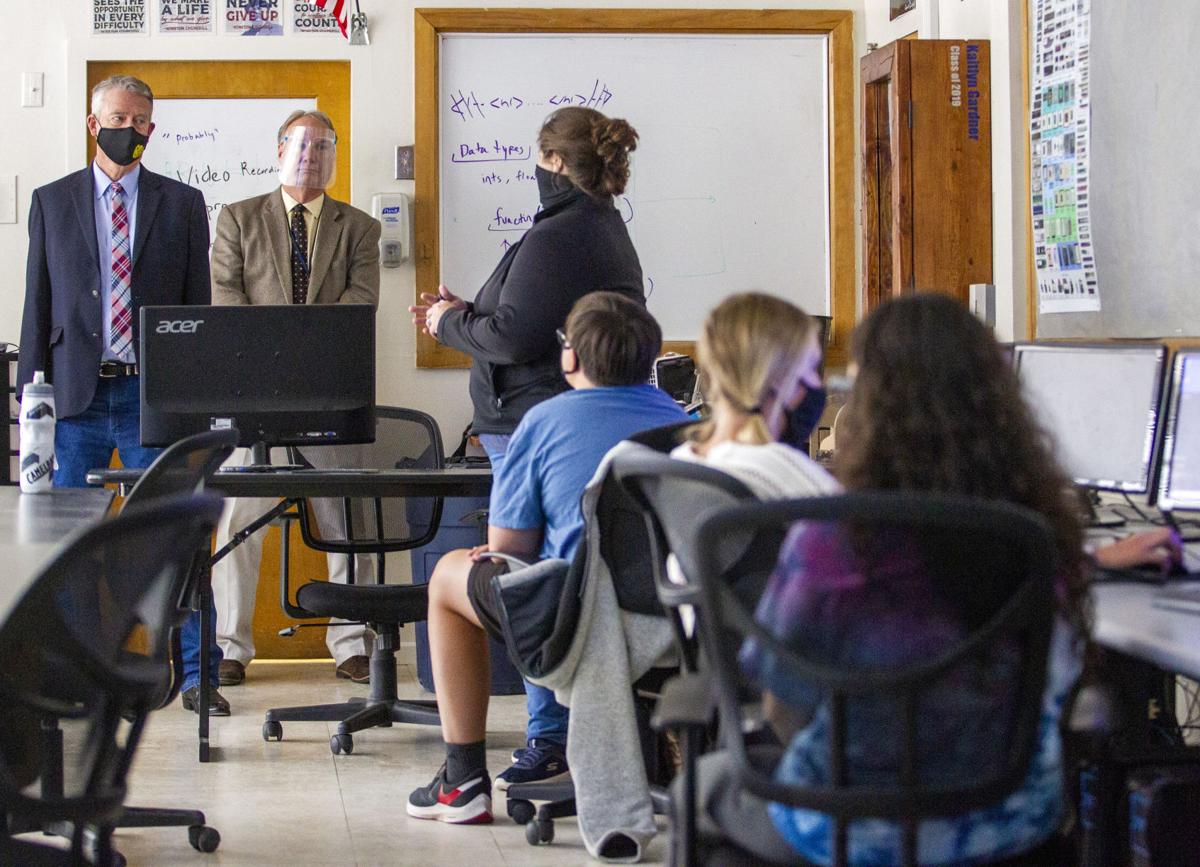 TWIN FALLS — Students here will stay in a hybrid in-person and online schedule despite the public health district moving the region into the red critical-risk category for COVID-19 spread.
The school board unanimously voted to stay open in a special meeting early Friday, the day after the South Central Public Health District made the risk category change.
The health district supported the school district's decision to remain in a hybrid schedule.
"We're not violating our plan because we're basing our decisions on what we're seeing in the schools right now," Superintendent Brady Dickinson said. "It does appear that spread within schools is less than within the community."
Dickinson added that the school board will re-evaluate scheduling at its Nov. 9 meeting. If there are any major spikes throughout the district the board could hold an emergency meeting sooner.
The district's COVID-19 reopening plan approved earlier this year called for four-levels of operation that are color-coded and based on the severity of the COVID-19 outbreak:
Green — no community spread
Yellow — minimal community spread
Orange —moderate community spread
Red — substantial community spread
In the green and yellow levels, the district said it will observe a semi-traditional, in-person schedule with varying degrees of restrictions meant to promote social distancing and other health protocols. In orange, the district was to shift to a hybrid schedule; students will be split into groups and alternate between in-person and remote instruction in an attempt to limit contact. In red, the district was to move to fully remote learning and all extracurricular events will be canceled.
The board also voted to require masks for students and staff when there was any community spread.
The district began the year in the yellow category. It moved to the orange category with a hybrid schedule on Oct. 9. In response, all middle and high school students are online on Mondays. Students with last names beginning with A-K attend class in-person on Tuesday and Thursday, and those with last names beginning with L-Z attend class in-person on Wednesday and Friday.
Health officials said Friday the district's plan appears to be working to reduce COVID-19 infections and they supported the decision to stay in the orange category.
"We assumed that if cases in our community were skyrocketing, so would cases in the schools," health district program administrator Logan Hudson said. "Right now, that's not the case. At least we're not seeing confirmed cases in the schools. That doesn't mean there aren't asymptomatic transmissions, but we don't know that and we can't base anything on that theory."
Dickinson said the district had an 80% drop in cases this week since implementing the hybrid schedule, although the sample size is small. Schools were closed for students Thursday and Friday. There have been two cases among students this week.
There were 10 new cases in staff members this week, and 53 staff members are out this week because they are sick, have a sick family member or they were highly exposed, Dickinson said. Twenty percent of staff cases likely originated within schools or school-related activities, according to the health district.
"Twin Falls, for your guys' size, has a much lower rate of cases than schools that are doing nothing," Hudson said.
However, school officials said if the rate of cases in the community continues to increase, the school district will run out of staff, have to close classrooms and move to online learning.
"People need to understand, we want kids to stay in school, but at this point it's going to be a staffing issue for us," trustee Jayson Lloyd said, speaking directly to parents. "If the community doesn't step up and slow the spread, we're going not going to be able to stay open, period. ... Ask them (community leaders) to start implementing safety protocols, or else we're not going to have a choice."
Gov. Little tours Twin Falls High School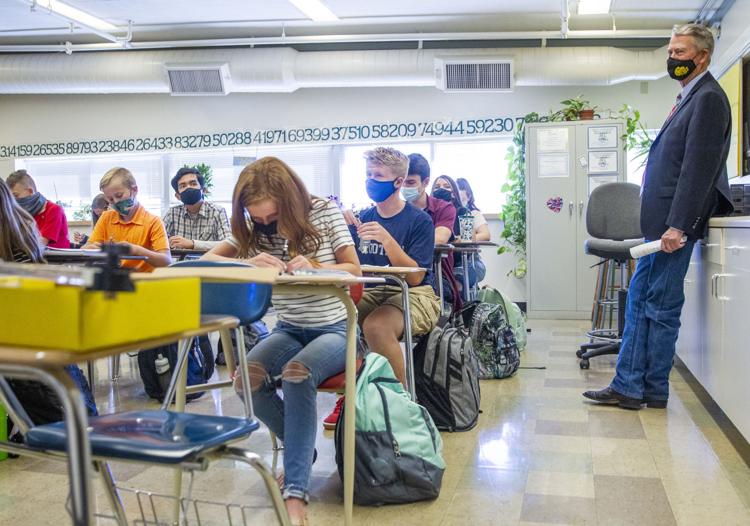 Gov. Little tours Twin Falls High School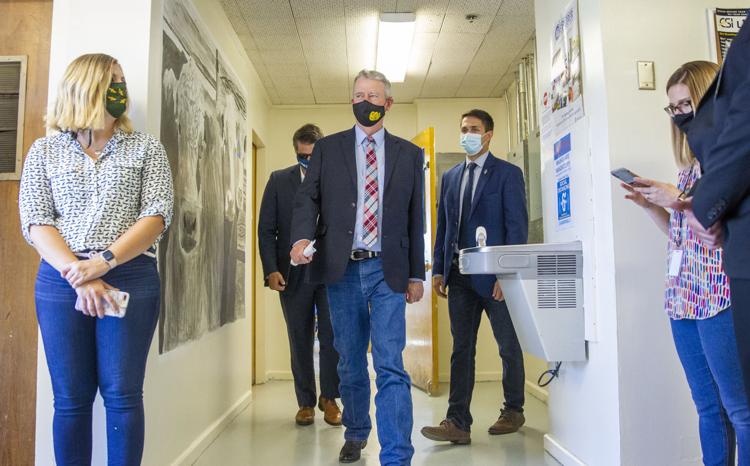 Gov. Little tours Twin Falls High School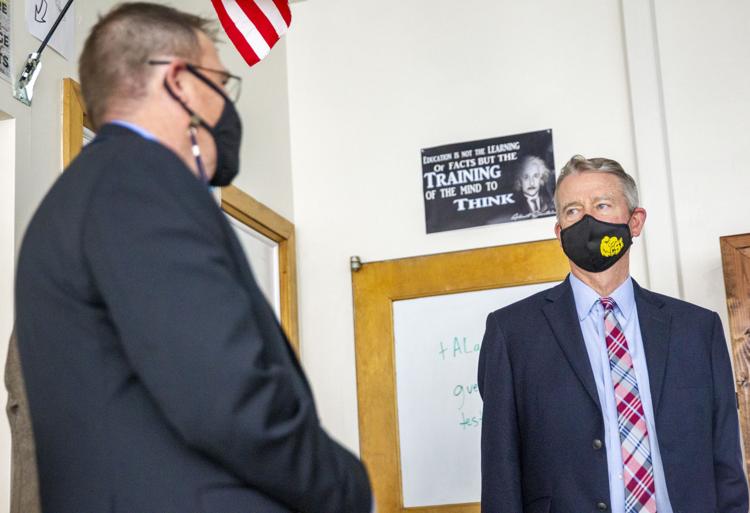 Gov. Little tours Twin Falls High School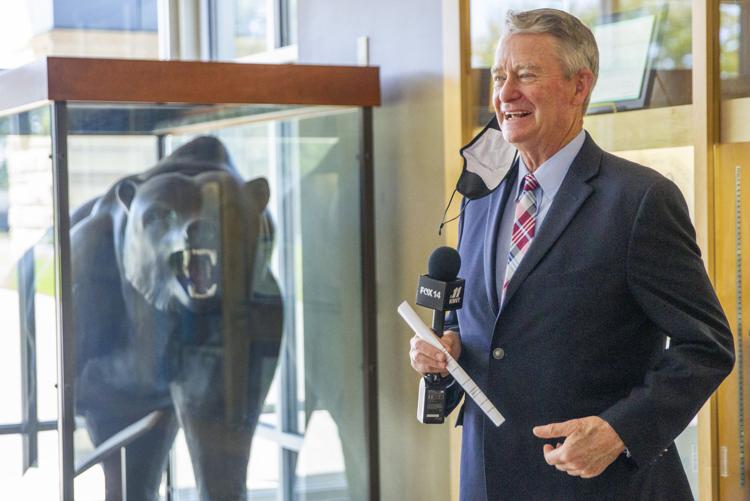 Gov. Little tours Twin Falls High School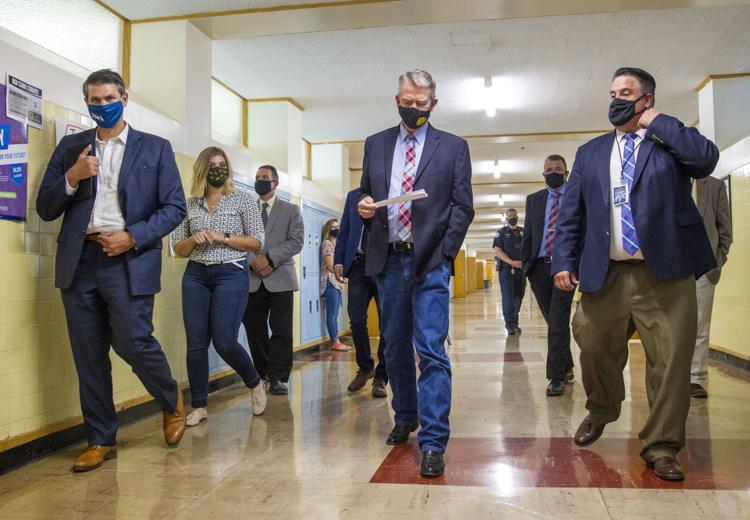 Gov. Little tours Twin Falls High School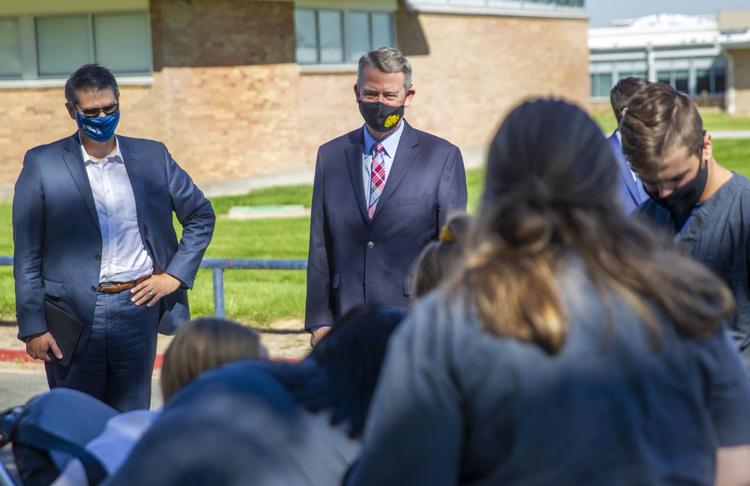 Gov. Little tours Twin Falls High School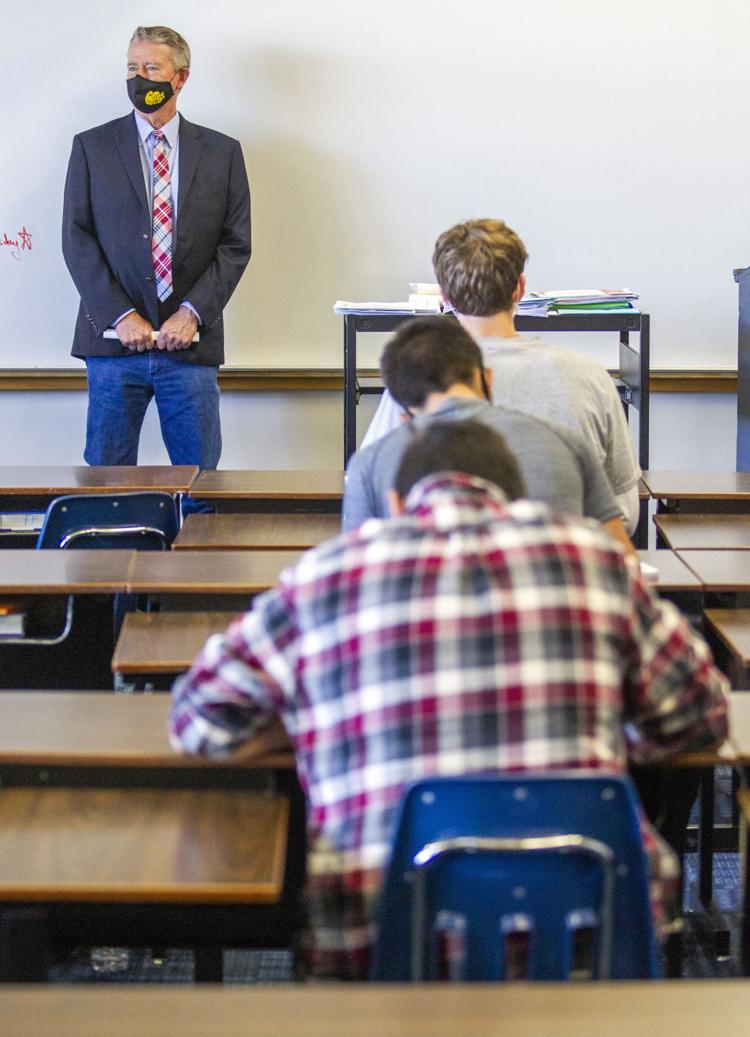 Gov. Little tours Twin Falls High School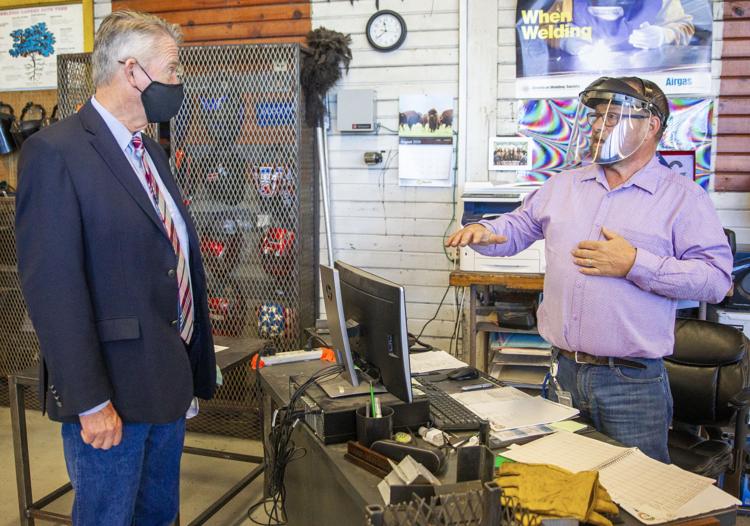 Gov. Little tours Twin Falls High School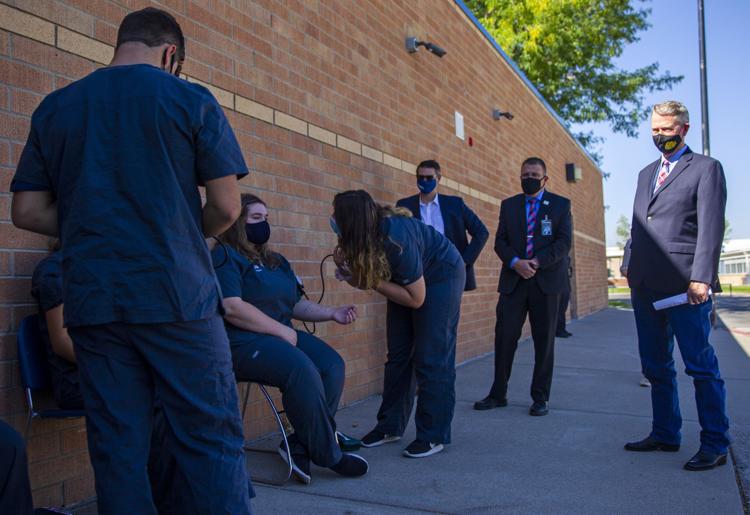 Gov. Little tours Twin Falls High School