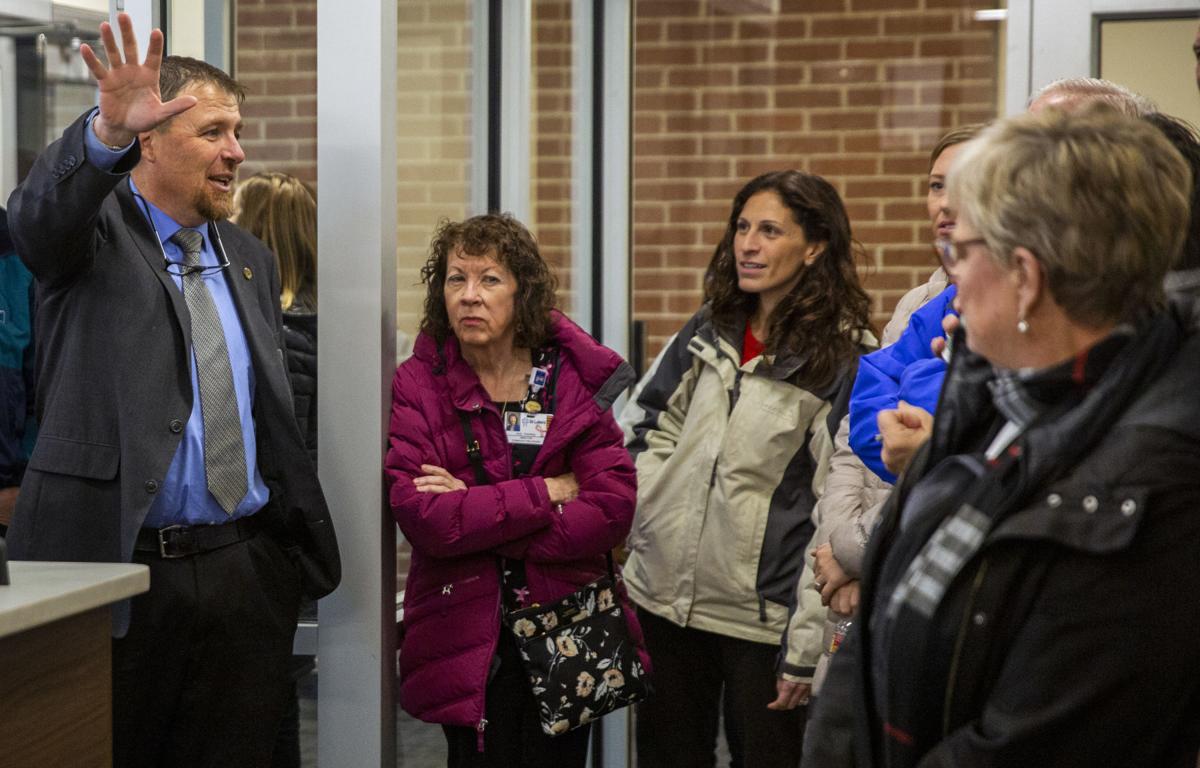 TWIN FALLS — Students will not return to school for a few weeks in Twin Falls and across the state, but learning will continue in one form or another.
In a unanimous decision Monday, the State Board of Education directed all Idaho public school districts and charter schools to immediately implement a "soft closure" through April 20 in response to COVID-19. Students will not be allowed in classrooms for the next four weeks and instead will receive educational services from a distance.
Twin Falls School District superintendent Brady Dickinson said patrons and staff will need to be flexible as the district attempts to offer remote learning to more than 9,700 students for the first time.
"We're going to be okay here in Twin Falls," Dickinson said. "It's not going to be perfect out of the gate, but we're going to work together and provide the best service we can."
Last week, many school districts in the Magic Valley canceled classes through the end of spring break on March 30. Administrators and staff in Twin Falls used the time to develop a plan in the event of a longer closure, and those details were released Tuesday following the State Board's decision.
Teachers will provide students with about four hours of learning materials a day (2.5 hours for kindergarten) using a variety of online platforms. Some teachers may record lessons or rely on alternative digital resources with the type of instruction depending on grade level.
The district will try its best to accommodate all students but learning will "look different," Dickinson said.
"I feel like we have a good plan right now, but obviously we're going to have to modify and adjust," he said. "We're in uncharted waters at this point, delivering educational materials this way to such a large number of students."
The school closures statewide come as the number of COVID-19 cases continues to grow in Idaho. Department of Health and Welfare reports 73 cases of the virus in the state as of 5 p.m. Tuesday (health districts report 89 cases). Many cities and counties have issued emergency declarations in response.
Twin Falls Education Association President Peggy Hoy said some teachers are a bit nervous about the new challenge. Nobody expected when students left on March 13 that they wouldn't be coming back, and the thought of not seeing them for an extended period is difficult.
"We miss our students, too," Hoy said. "You cannot beat direct instructions. You cannot beat that one-on-one face time that you get. You can't beat that interaction that happens on a daily basis. However, we want to provide the best that we can."
Dickinson acknowledged access to digital learning materials is not universal in the district. Some families don't have devices and others can't access the internet.
Starting Monday, students and families can check out Chromebooks if necessary. The district is working to extend the internet signal at its buildings into parking lots and surrounding areas. Parents will also receive information on community resources, such as how to get free and cheap internet access. For those who cannot or choose not to use a device, hard copies of materials will be available.
Administrators are "thinking outside the box" to provide access for students, Dickinson said. While they may not be able to address every issue for every student, the plan should accommodate most needs, and the rest will be handled on a case-by-case basis.
Dickinson said the biggest challenge with distance learning is continuing to meet the needs of special education students, and teachers will develop tailored plans for individuals.
A free meal service program will begin Monday to feed children ages 1 to 18 at six locations: Bickel, Harrison, Lincoln, Morningside, Oregon Trail and Perrine. Meals will be served from 10:30 a.m. to noon. Breakfast and lunch will be given at the same time and food must be taken off-site. Parents may buy meals as well.
Administrators are also working with the state to develop a childcare plan for parents who work as critical service providers, such as nurses and first responders. Dickinson said they do not have the resources to provide childcare to everyone in the district.
With its decision, the State Board is asking all Idaho school districts to deliver learning materials from a distance, develop a plan for special education, and provide food services for underserved populations. Other Magic Valley districts are in the process of making those plans. Some school boards are holding emergency meetings this week, including in Blaine County, where 36 cases of the virus have been confirmed by South Central Public Health District.
The State Board also chose to waive certain graduation requirements, including ISAT testing, senior projects, and college entrance exams.
Board President Debbie Critchfield wrote in a statement the decision will allow districts to focus on priority services.
"Today's Board action is a first step towards alleviating some of the pressure our districts are experiencing," Critchfield said. "Local administrators and boards are working around the clock to manage this crisis. They are dealing with a lot and we don't want them to worry about state rules."
Concerned about COVID-19?
Sign up now to get the most recent coronavirus headlines and other important local and national news sent to your email inbox daily.