TWIN FALLS — Laura Prado was Jerome High School's 2016 valedictorian. Now she's in college and plans to become a pharmacist.
Although her future seems bright, Prado sees mostly uncertainty ahead.
For five years, Prado, now 20, has been able to work and have a driver's license under Deferred Action for Childhood Arrivals, a federal policy implemented in 2012 that provides undocumented youth relief from deportation.
In September, President Donald Trump announced no new applications will be accepted for DACA, and Congress would have six months to find a more permanent fix. But that hasn't happened.
Those already enrolled in DACA could seek a two-year renewal for permits expiring before March 5. But after that, the program could be phased out.
When uncertainly arose, Prado talked with an immigration attorney. She wondered if she had any options for a pathway to citizenship or legal residency.
"There really isn't anything else for me," she told the Times-News on Monday. "I'm just hoping there is a solution."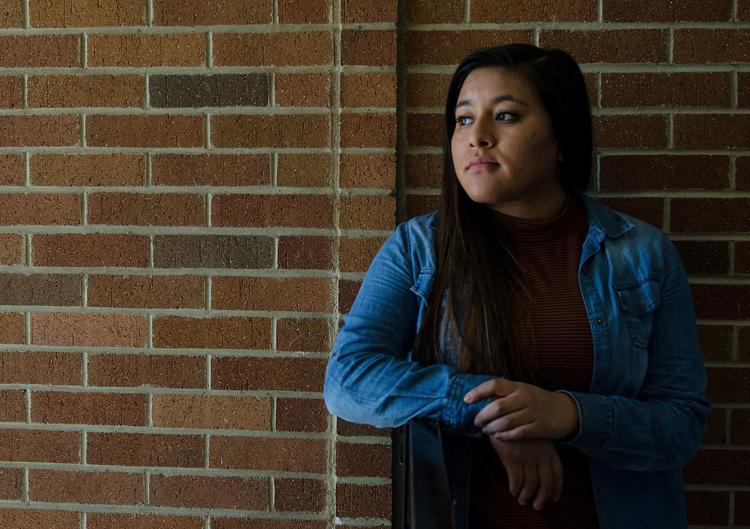 Prado will be one of the panelists during an Idaho Public Television forum, "DACA and the Magic Valley," Wednesday night in Twin Falls. The event is free and open to the public.
Idaho Public Television host Marcia Franklin will moderate the discussion at the College of Southern Idaho's Herrett Center for Arts & Science. In addition to Prado, other panelists will include Rep. Lance Clow, R-Twin Falls, and Cesar Perez, CSI's associate dean of extended studies.
The event will also include a screening of clips from a PBS documentary, "American Creed," which airs at 9 p.m. Feb. 27.
"The documentary really focuses on the divides that have shown themselves in America," said Jeff Tucker, director of content services for Idaho Public Television. It explores how those divides can be lessened and how people can talk with each other, "maybe disagreeing, but seeing what the other side meant."
To coincide with the "American Creed" documentary airing next week, a handful of television stations across the United States were selected to receive a grant to organize engagement activities. Idaho Public Television was one of them.
Idaho Public Television is holding a few events across the state in partnership with the Idaho Statesman and Boise State University's Center for Idaho History and Politics. Those included a panel last week about land-use issues, the Twin Falls forum, a statewide writing competition for high school students and an Idaho-produced documentary shown during a civility symposium March 14 at BSU.
Tucker said he hopes Twin Falls forum attendees take away "the understanding that there may be two or more sides to an issue, but some of the concerns are shared by all people. It's learning to talk to one another. It's not always agreeing, but seeing what the impediments are, politically or personally."
CSI officials contacted Prado about being a panelist after she spoke at a DACA rally in September at the Twin Falls County Courthouse.
"I'm kind of just hoping for people to be informed and hopefully change some minds and get some people in support," Prado said, "and see if that has any impact on the future of DACA."
Prado is a second-year student at CSI, studying pre-pharmacy. She works at the Walmart pharmacy and recently took a test seeking certification as a pharmacy technician. After one more year at CSI, she hopes to attend Idaho State University's College of Pharmacy.
As soon as her DACA status expires — she declined to share a specific date with the Times-News — she won't have a work permit or driver's license.
"I'm just hoping it doesn't happen," she said.
She was 7 years old when her parents brought her across the border into the United States in 2005 and she grew up in Jerome. When DACA was announced in 2012, Prado wasn't old enough to apply. During her freshman year of high school, she watched as her friends applied for driver's education.
"It was kind of upsetting I couldn't do that," she said. But the main reason she wanted to apply for DACA was to get a job.
Prado turned in her DACA application as soon as she turned 15 — the minimum age for applicants — and was granted status in 2013. It allowed her to get a driver's license and work permit.
"That was the main reason was just to work here legally and to provide for myself and my future," she said.
While still in high school, Prado spent a year looking for a job, but said no one wanted to hire her because she was too young. Her junior year of high school, she found a job as a cashier at Walmart.
At Jerome High School, she was a member of National Honor Society and the school's Latinos in Action chapter, which did community service such as tutoring at elementary schools and volunteering as an interpreter at parent-teacher conferences.
After graduating as a Jerome High valedictorian, she enrolled at CSI to further her education. And despite what happens with her legal status in the United States, she wants to find a way to finish her studies.