TWIN FALLS — Leah Jones spent $4,300 of her own money on her classroom this year, and her desks are still falling apart. After six years as an elementary school teacher in the area, frustration over state education spending could force her out of the profession.
"It's not even about teacher pay. If I had the supplies I need for my students and the resources I need for my students…" Jones said, her voice trailing off. "You can't walk in every year and watch it get worse."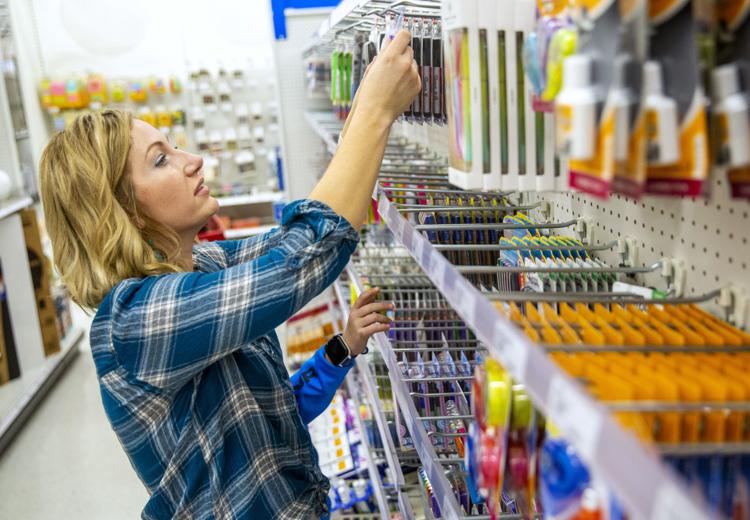 At her school in Twin Falls, students and their families must provide their own basic supplies, including pencils and markers. But for those who can't afford them — 63% of students in the district come from low-income families — money for the supplies ends up coming out of teachers' pockets.
Jones said she makes several shopping trips per month to buy classroom supplies. If she doesn't, her students simply can't complete their assignments or learn the required curriculum.
For more expensive items, she has turned to online donation campaigns. A request for new tables to replace her deteriorating desks has mostly gone unfulfilled.
That lack of spending is obvious in the classroom and has a direct impact on learning, especially when students aren't provided equal access to certain technology, she said.
"If you can't offer Chromebooks or devices for the students, and then you turn around and make them test on a device… that's not very fair," Jones said. "That's not right for them to expect these high scores and then not provide the students with the means to practice typing."
Idaho ranked 49th in K-12 spending in 2017 at $7,486 per pupil, according to the U.S. Census Bureau. The national average was $12,201.
Twin Falls serves its roughly 9,300 students on a budget of nearly $62.5 million, according to district budget documents. That $6,713 per student, which ranks in the bottom quartile of districts in the state, must cover everything from teacher salaries to classroom curriculum to school supplies.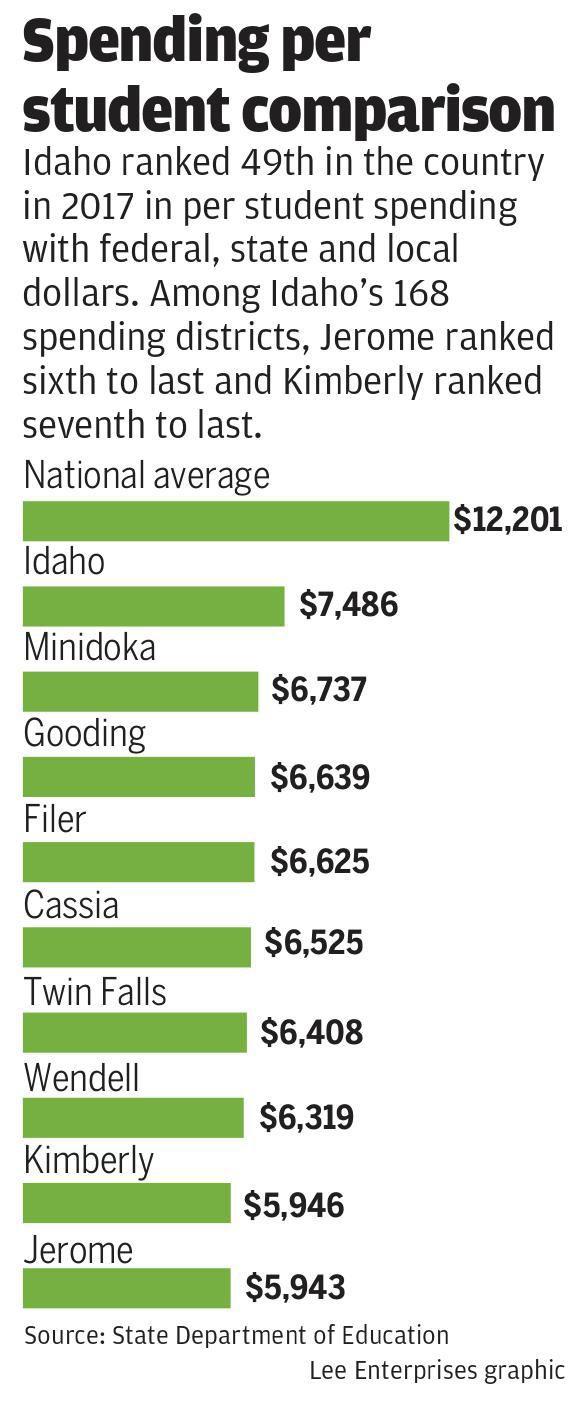 About 85% of the district's budget is allocated for staff salary and benefits, and can't be cut without drastic effects on programs and class sizes, said Twin Falls School District Superintendent Brady Dickinson.
In a growing district, that means tough budget decisions have to be made each year.
"We do a lot with the dollars that we do receive, and we're thankful for those, but it's tight and there's not a lot of fluff within our system," Dickinson said. "Each year, we have enough money to make our ends meet."
Last year, the district added security officers in each of its schools — positions that have received positive feedback from Jones and other teachers. But to boost security, the district cut 5% from its annual building supply budgets —about $232,000.
"It's hard to argue against wanting additional security in your schools … but that comes at a cost, and should that be on the backs of what teachers have in terms of supplies?" Dickinson asked. "It really is a lean machine here in Twin. We stretch our dollars, but … you feel it when you do things like reduce supply budgets to make ends meet."
Those aren't decisions districts should have to make, Jones said.
"Do we have to cut counselors and speech therapists and security guards to have pencils and markers and computers?" she asked. "There shouldn't have to be a choice between one or the other."
Idaho is in the middle of a particularly fraught time for education. It's one of only four states that does not fund preschool, and fewer kindergartners showed up to school this year reading at grade level. It has also failed to graduate more students and convince them to go on to college. And while test scores and other accountability measures have generally shown slight improvements, the state has fallen short of many of its goals established under the federal government's Every Student Succeeds Act.
Jones said those issues come back to a lack of spending, and without change, more teachers will leave the state or find different jobs.
"It's not the principal that suffers, it's not the building that suffers," Jones said on education spending. "It's the student and the teacher and the learning."
"Reclaiming" education
Jones is one of hundreds of volunteers across the state gathering signatures on a proposal to raise about $170 million for K-12 education by taxing corporations and the wealthy. Reclaim Idaho, which successfully passed Medicaid expansion in 2018, intends to get the Invest in Idaho initiative on next November's ballot.
The Legislature has "chronically underfunded" education in the state for more than two decades, Executive Director Rebecca Schroeder said during an October meeting with signature gatherers in Twin Falls.
"We have left one generation behind," Schroeder said. "Now we have to make a choice about what we're going to do for this next generation."
The organization plans to raise the money through tax increases on two groups. Corporate income tax rates would climb from 6.925% to 8%. A new tax bracket would be created for individuals making more than $250,000 and couples making more than $500,000. Every dollar above those limits would be taxed at 9.925%, up from the current 6.925%.
A couple making $525,000 would see a tax increase of about $750, the group says.
The changes would impact only the wealthiest 5% of Idahoans, Schroeder said.
"Our Legislature has been prioritizing tax giveaways for the wealthiest individuals in our society and out-of-state corporations while we have teachers paying for their own school supplies," she said. "We've got to reorganize our priorities here, and that's what this is about."
Money generated by the tax hike would go into the "quality of education fund." Lawmakers could earmark the money for several spending priorities, including teacher salary raises, career-technical education, all-day kindergarten and classroom supplies. Language in the initiative specifically states that the money cannot go to administrative staffing or supplant Legislature spending — it must be used as new money to extend the state's education budget.
Reclaim Idaho estimates the initiative would add about $600 per student. While state education needs go beyond that, the money would address some urgencies for school districts struggling to get by, Schroeder said.
"It's about opportunities; it's about validating our teachers," she said. "If we want a workforce tomorrow in Idaho, we need to start making those investments today."
Tax burden shifts to property owners
$1.738 billion from individual income (47.4%)
$1.545 billion from sales tax (42.1%)
$219.9 million from corporate income tax (6.0%)
$166.4 million from all other taxes (4.5%)
The state divides that money among several agencies to pay for everything from health care to public safety to education.
In 2019, public schools received the largest portion of that spending at about $1.8 billion. Money is then sent to school districts using a complicated formula mostly based on attendance.
State education spending has increased by about 30% per student since 2010 and investments are exceeding pre-recession levels for the second year in a row. But Reclaim Idaho contends that pool of money is less than it should be, and property owners are left to fill in the gaps.
In 2006, lawmakers changed the way school districts raise money by replacing $260 million in property taxes collected under the maintenance and operations (M&O) levy with $210 million from a sales tax increase, according to a report from the Idaho Center for Fiscal Policy, a nonpartisan think tank. That lost property revenue is worth about $303 million today, the report states.
The supplemental levy requires voter approval every two years, which allows residents to have some say in their taxes, Dickinson said, but a significant portion of the Twin Falls' operations would be cut if voters were to reject the levy.
"It's really not a supplemental levy anymore," he said. "Without it, we'd have to reduce upwards of 10% of our budget … There would be deep cuts."
The supplemental levy also does not contain the revenue sharing system that was built into the previous M&O system that spread money around the state.
"The state funding formula accounted for these local resources by distributing more General Fund revenue to districts with less property wealth available to tax," the policy center wrote in its report. "The decision to replace M&O levies with lower valued sales tax revenue effectively dismantled the main tool designed to ensure a child's school resources don't depend on local property values."
That means residents in smaller districts with less property wealth must agree to tax themselves at a higher rate. In 2018, the state's average levy rate would have increased eight times more in Blaine County School District than in Minidoka, and 10 times more than in Jerome, according to data from the State Department of Education.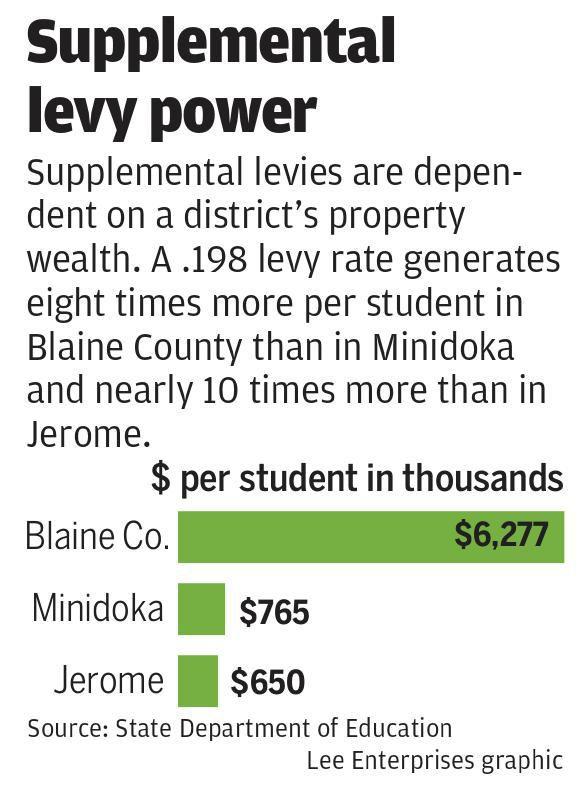 Kimberly School District currently has a supplemental levy worth $250,000, but with growing budget demands, there's a need for much more, Superintendent Luke Schroeder said. However, in a small, residential district — without commercial or industrial property to boost taxing power — it's simply not possible to ask for anything more without risking rejection at the ballot box.
"We have a willingness; it's just the ability," Luke Schroeder said. "It's very difficult for us to get a supplemental levy because of the burden of the high levy rate on our patrons."
Combined with state support that's failing to keep up with growing needs, unequal distribution of supplemental levies "absolutely" puts areas like Kimberly at a disadvantage, he said. In 2017, spending in the district was about $5,946 per student, the seventh-lowest of the 168 budgeting districts in the state.
Tax cuts and tax breaks
Continuing to rely on property levies while increasing the sales tax has meant a net tax increase for low-income and working-class families, Reclaim Idaho spokesman Jeremy Gugino said.
Their initiative would reduce district reliance on supplemental levies to provide a form of geographic equity for the state's education system, Gugino said. Their initiative would level the playing field, inject fairness into the process, and give every kid in Idaho a shot at success, he said.
"They created a system of haves and have-nots that was dependent on whether your community would pass a school levy, which has inflated property taxes all over the state," Gugino said. "The more people who have success, the stronger our state is going to be."
In an attempt to inject that fairness, the group wants to raise taxes on corporations and the state's highest earners.
Currently, Idaho has seven income tax brackets. Corporations, and all those who earn at least $11,554, are taxed at the same rate — 6.925%.
Those rates were established in 2018 when state lawmakers approved a bill to match Idaho's tax code with recent federal changes. But that bill raised Idaho's income tax collections about $97.5 million, so the Legislature included a $201.9 million cut to income taxes with across-the-board rate slashes.
The bill's net impact means there is about $104.5 million less in available tax revenue annually.
That cut resulted in a $3,524 average cut for households with incomes above $459,000, wrote Sasha O'Connell of the Idaho Center for Fiscal Policy. Households with incomes between $39,000 and $63,000 saw an $81 average decrease in their taxes.
"Over recent years, Idaho has shifted its tax structure away from income taxes to lean more heavily on sales and excise taxes — which disproportionately impacts families facing low wages," O'Connell wrote. "Continuing to shift our tax structure away from incomes will create an even greater imbalance over time."
In total, policy decisions made by lawmakers over the last three decades have resulted in $800 million in lost revenues, according to the policy center's report. Additionally, the state spent $3.2 billion in 2019 to provide 133 different tax breaks — nearly $900 million more than the entire K-12 and higher education budgets combined, the report said.
The share of personal income paying for public schools is roughly three-quarters what it was in 1980, according to the policy center. If investments returned to that rate, an additional $2,469 would be available for each student.
"Well-designed and carefully targeted tax breaks can be tools that create incentives for private investment and promote growth," the report states. "However, excessive tax breaks can drain a significant amount of revenue for major economic priorities, like a good public schools and universities. The opportunity for gains on these priorities is jeopardized when Idaho's tax break policies give away billions of dollars — and we don't know whether those tax breaks deliver benefits for the public."
Lawmakers push back
People should mostly pay an equal percentage on a tax, Rep. Clark Kauffman, R-Filer, said.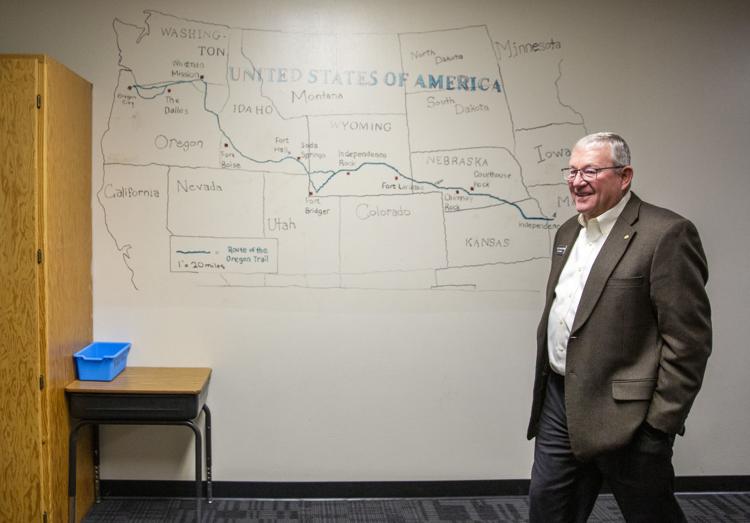 "My philosophy is if you're gonna tax, make it a small tax and have a wide base," Kauffman, the House Revenue and Taxation Committee vice chair, said. "I'm not necessarily in favor of picking out a certain target to tax.
Kauffman said when corporations and the wealthy are taxed at a higher rate, "then production goes down and people move to places where they aren't taxed as a target."
More money doesn't necessarily mean better outcomes, he said, adding the state should make sure the money it invested is providing the desired results. The state should look to services it could do without before asking for more in taxes, he said.
There are still education priorities that need to be funded, but the initiative proposal is a "reckless" way to go about it, House Education Committee Chairman Lance Clow, R-Twin Falls, said.
"There's an underlying assumption that (corporations and the wealthy don't) deserve to have their revenues," Clow said. "That's the group that hires everybody. That's the group that everybody works for."
Increased state spending under the initiative wouldn't automatically reduce supplemental levies used by districts, he said. And even if it did, then there wouldn't be more money, just different money.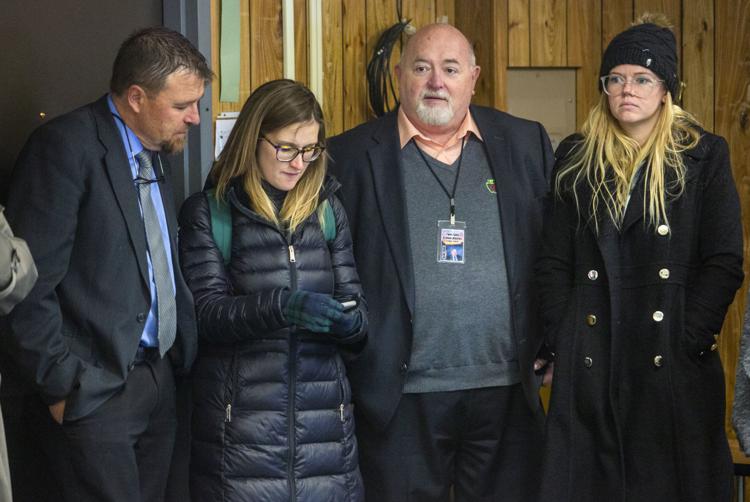 Gugino said districts could still ask for supplemental levies if the initiative passed, but the proposal would return at least some responsibility to the state, which is obligated by Idaho's constitution to provide an adequate and uniform education.
"Whether local districts choose to float levies that are less than what they normally would, or if they now have the ability to truly propose supplemental levies, or whether they choose to stay the course," he said, "that becomes more of a local decision that can be vetted in the community, as opposed to a life and death situation, where if we don't pass this levy, we don't know what we're going to do."
Making the ballot
Jones and several other volunteers gathered signatures well into the evening on Nov. 5 in a church parking lot. The group took turns approaching prospective voters as they left their vehicles to enter the building temporarily serving as a polling place.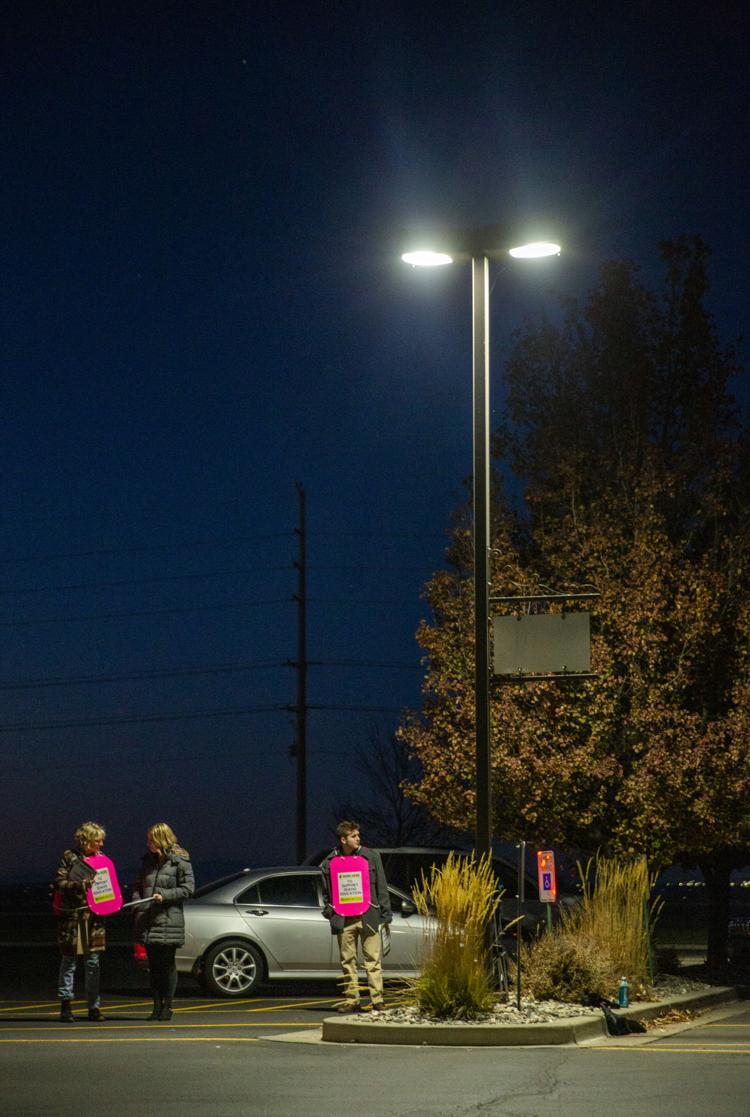 Isaac Bateman of Twin Falls was one of the residents to sign the initiative on Election Day, although he remains undecided on the issue.
"Teachers are underpaid for what they do," Bateman said. "I don't know if taxing the over-wealthy is the answer, but I don't think our state does enough for teachers."
"It's always good to have voter choice," he said. "How can you know what people really want unless they have something to present?"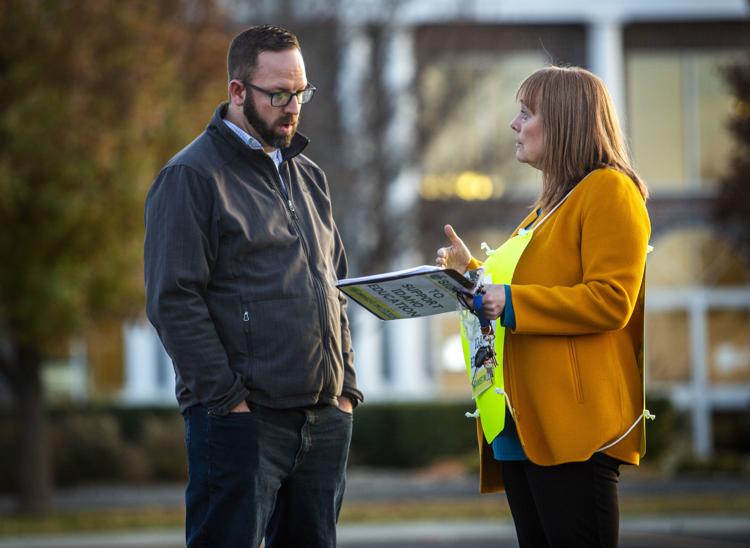 The volunteers in Twin Falls were among hundreds who gathered signatures for Reclaim Idaho on Election Day. The group says the effort resulted in about 3,500 signatures that day alone, bringing their total to more than 4,000.
Reclaim has until April 30 to gather the 55,057 signatures they need statewide, which translates to about 6% of the registered voters in the state during the last gubernatorial election. With their estimate, the group has about 7% of the signatures it needs to get the issue on the ballot.
But they also need to get 6% of signatures from registered voters in 18 of the state's 35 legislative districts. About 239 of the 1,356 needed signatures, or 18%, have been gathered in Twin Falls.
Rebecca Schroeder said Reclaim Idaho started much earlier for this initiative than when it successfully passed Medicaid expansion in 2018. She said education is a consensus issue in Idaho.
"We shouldn't be afraid of putting something on the ballot," she said. "We should trust Idahoans to uphold Idaho values."
Reclaim Idaho
Reclaim Idaho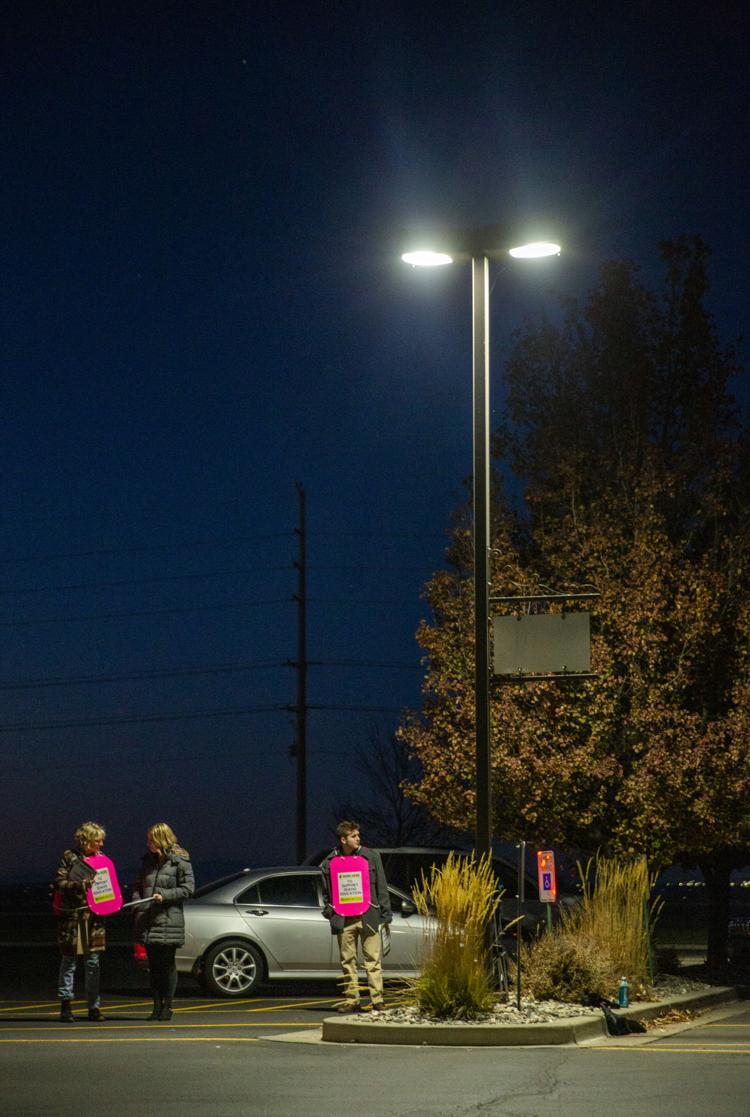 Reclaim Idaho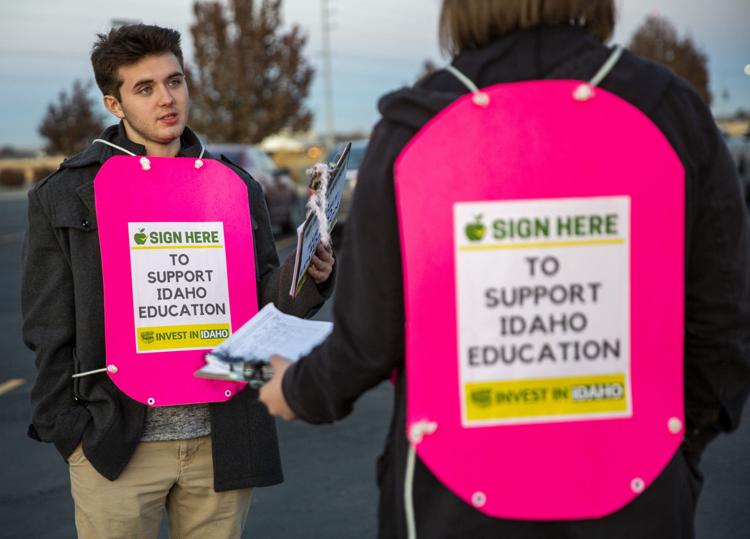 Reclaim Idaho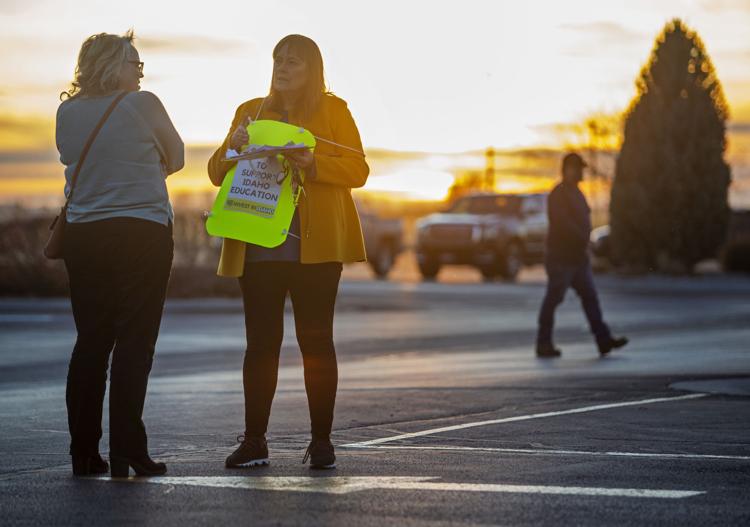 Reclaim Idaho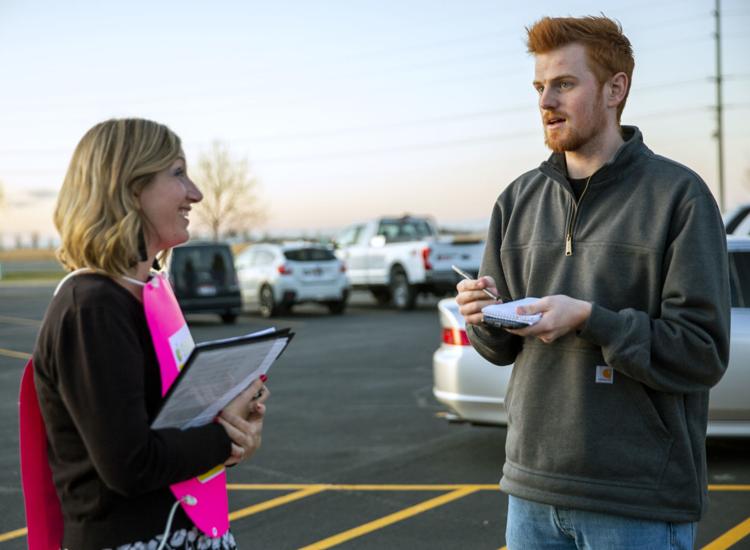 Reclaim Idaho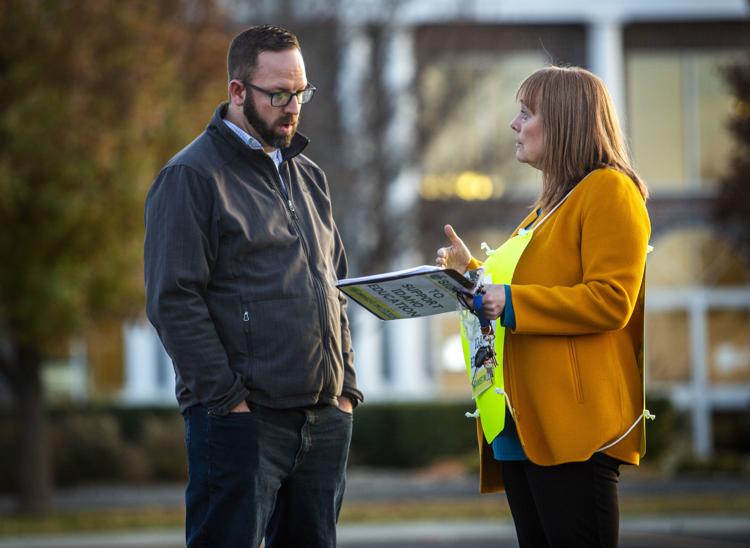 Shopping for school supplies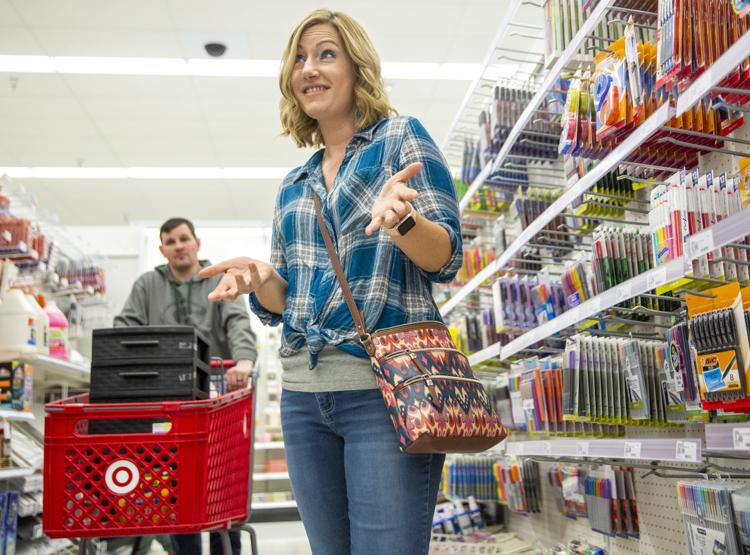 Shopping for school supplies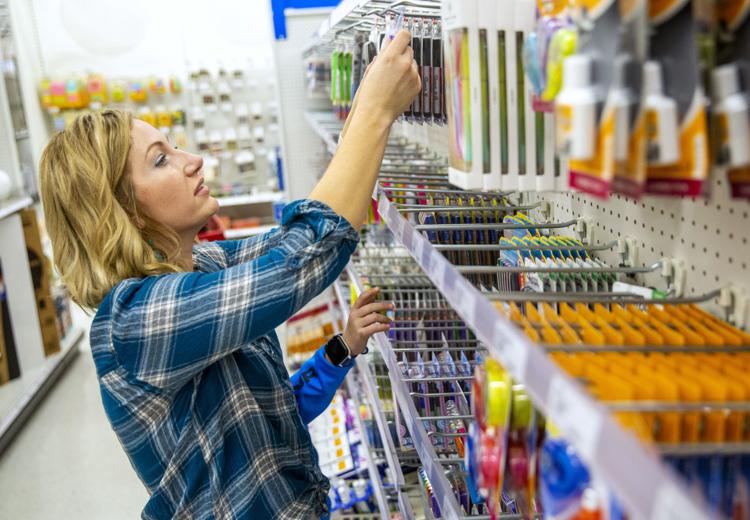 Shopping for school supplies
First day of school
Mayor Walking Challenge meets Halloween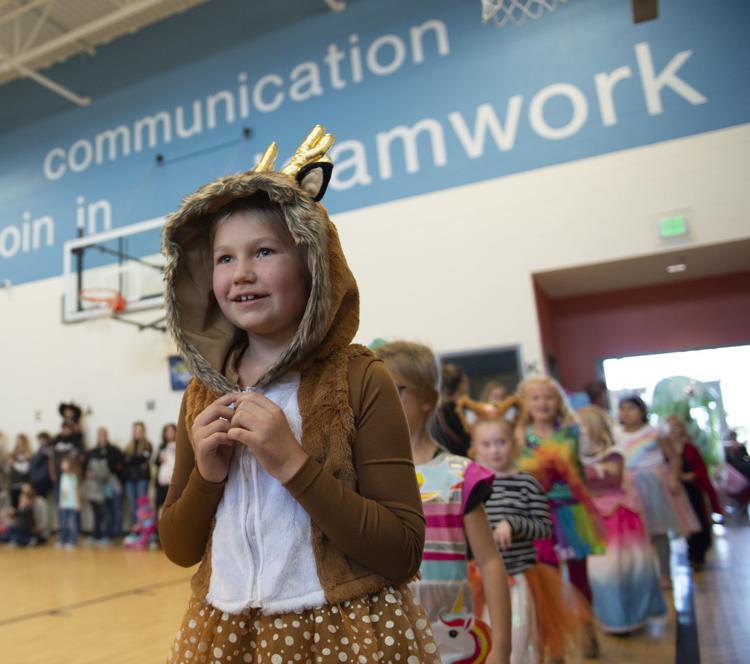 Twin Falls School Legislative Tour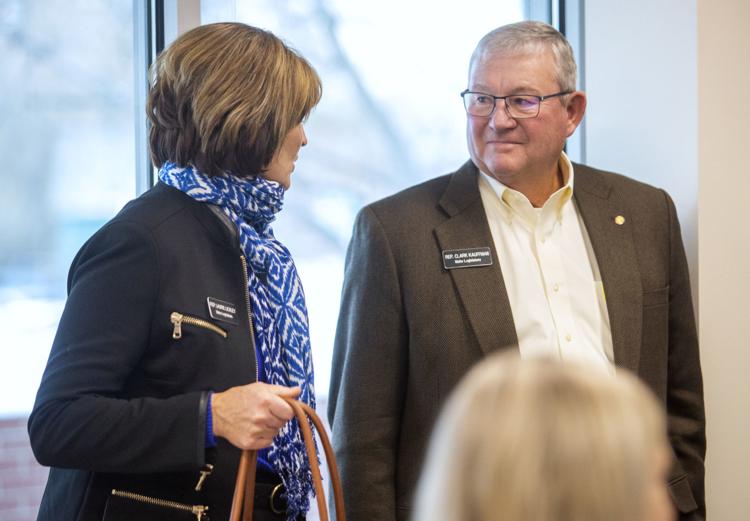 Twin Falls School Legislative Tour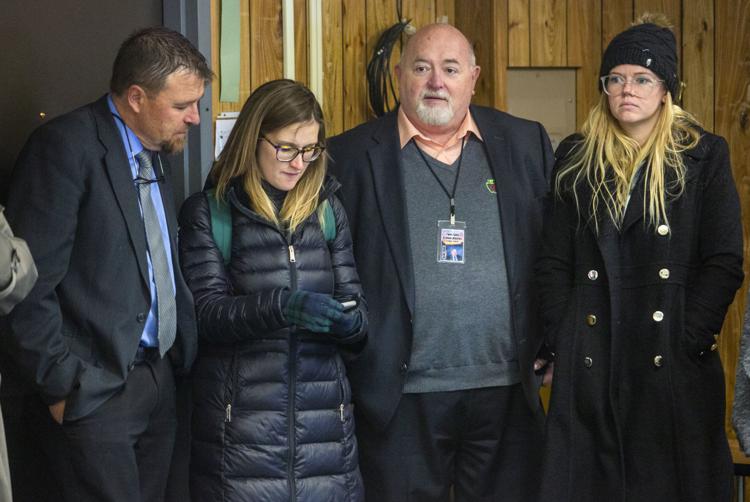 Twin Falls School Legislative Tour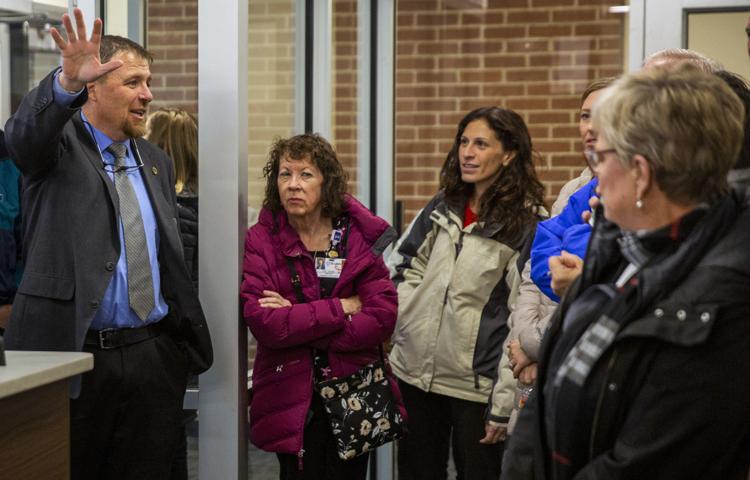 Twin Falls School Legislative Tour