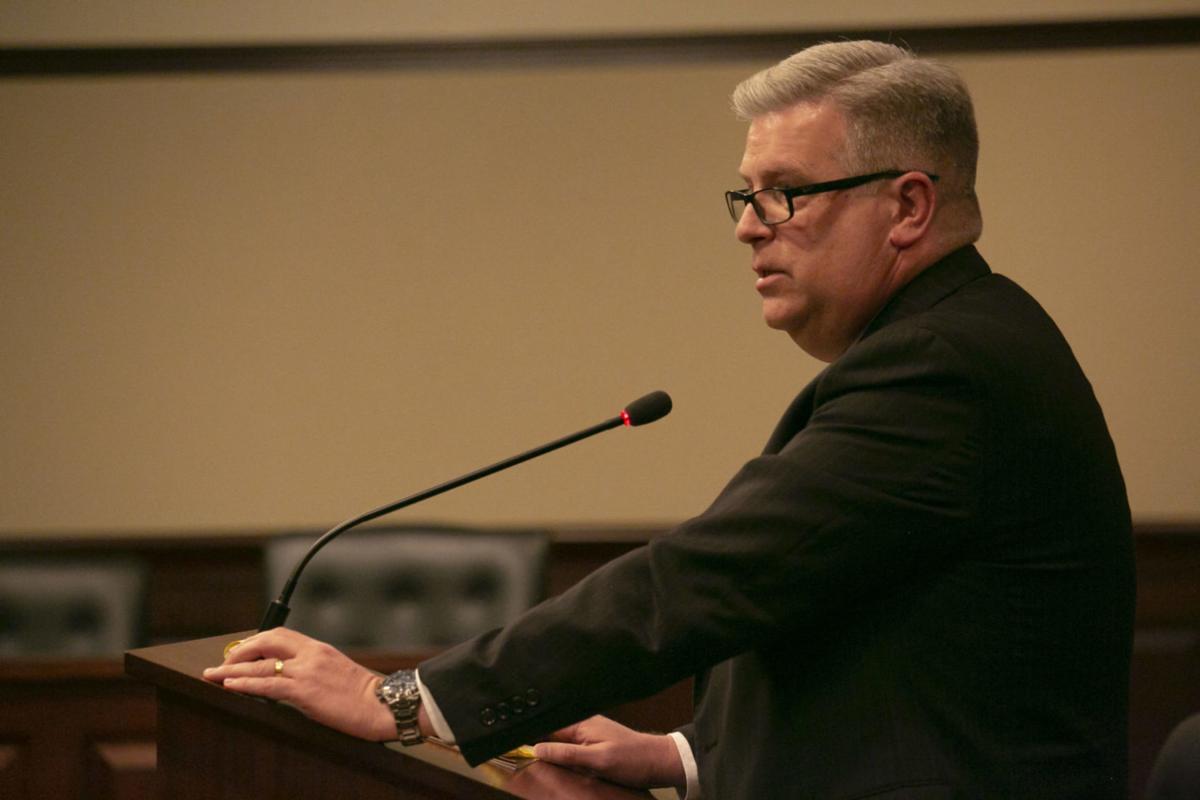 BOISE — Senators voted down a guns-in-schools bill Friday, effectively stopping the proposal for 2020.
The split Senate State Affairs Committee vote came after another day of divided testimony. Second Amendment advocates pushed for Senate Bill 1384's passage, while law enforcement officials testified against it.
Sponsored by Sen. Todd Lakey, R-Nampa, SB 1384 would have done several things. But the crux of the bill — and this week's debate — centered on the idea of allowing any employee with an enhanced concealed weapons permit to carry a gun on school grounds. The employee would have to notify school officials, who in turn had the option of notifying law enforcement.
One speaker was Bailey Nielsen, an 11-year-old student at West Ada's Christine Donnell School of the Arts.
"How can you propose to protect me if my teacher can't?" Nielsen asked senators.
"I think your question almost answers itself," Sen. Kelly Anthon, R-Burley, said.
But senators also heard from law enforcement officials. And like the education lobbyists who testified Wednesday, law enforcement came out against the bill. Training — or lack of training — was law enforcement's overriding issue.
"One-and-done training for an enhanced weapons permit is not going to cut it," Meridian Police Chief Jeff Lavey said, testifying on behalf of fellow police chiefs.
Vaughn Killeen, the executive director of the Idaho Sheriffs Association, said the bill would leave school officials with no options; they would have to allow an undertrained "goofball employee" to carry a gun on school grounds.
"You may be a little bit concerned about their core judgment," Killeen said.
Lakey said the state's enhanced concealed weapons holders are "the most responsible of the most responsible." He predicted that many employees would seek out training themselves, before bringing a firearm to school.
When it came time for the committee to vote, training issues were clearly on senators' minds.
Sen. Mary Souza, R-Coeur d'Alene, tried to send the bill to the Senate floor for amendments — in hopes of addressing the training issue. No senator seconded her motion.
Later, Senate President Pro Tem Brent Hill, R-Rexburg, and State Affairs Chairwoman Patti Anne Lodge, R-Huston, lamented the lack of a training component. A former teacher, Lodge said she could not support the bill without added training requirements.
A motion to send SB 1384 to the Senate floor failed on a 4-5 vote. Souza, Lodge and Hill joined Democrats Michelle Stennett of Ketchum and Troy Rohn of Boise in opposition. (Rohn, a Boise School District trustee, was substituting Friday for Sen. Cherie Buckner-Webb, D-Boise.)
Be the first to know
Get local news delivered to your inbox!