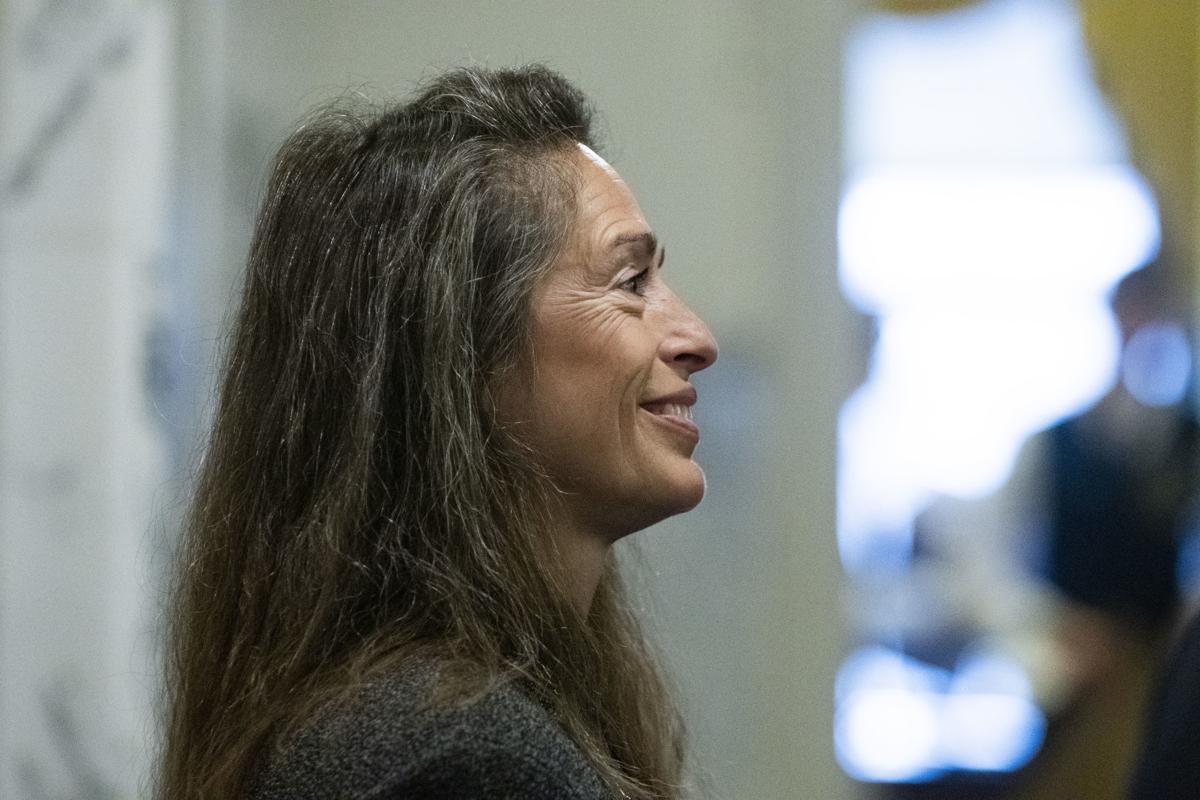 BOISE — Transgender girls and women in Idaho could no longer play on girls' and womens' sports teams under a bill that may soon reach the governor's desk.
The Senate voted 24-11 on Monday in favor of the "Fairness in Women's Sports Act" that would close girls' and women's athletics to transgender students who identify as female. The ban would apply to all sports teams sponsored by Idaho public schools, colleges and universities.
Backers of the bill say transgender female athletes have physical advantages. They say the ban is a necessary step toward preserving rights guaranteed by Title IX, which prevented sex discrimination in education and opened athletic opportunities for women.
Sen. Mary Souza, R-Coeur d'Alene, said female athletes deserve a "fair chance" and called the inclusion of transgender athletes "a crisis."
"Girls who have been struggling and training and competing in their sport are suddenly confronted by biological males," she said.
Opponents said the bill discriminates against transgender youth and urged Gov. Brad Little to veto the bill.
"This bill attempts to solve a problem that does not exist while slamming the door shut for transgender student athletes to fully participate in their school communities," Kathy Griesmyer, policy director with the ACLU of Idaho, wrote in a statement following the vote. "This unconstitutional and mean-spirited bill prevents trans girls from finding community and self-esteem in sports and will certainly result in litigation to defend the civil rights of Idaho's transgender community."
The Senate previously tweaked the bill over concerns about how an athlete's sex will be determined. The House, which passed the bill 52-17 in February, must now confirm their amendments before sending it to Little.
Senate Minority Leader Michelle Stennett, D-Ketchum, said the bill would require any student whose sex is questioned to submit to an intrusive genital exam, regardless of their age.
"It would damage and hurt her reputation and dignity for life," Stennett said. "Beyond the medical inaccuracies, this bill risks harming the physical and emotional health of our children."
Sen. Maryanne Jordan, D-Boise, pointed out Idaho has never had dispute regarding a transgender athlete. Policies are already put in place by the Idaho High School Activities Association and the NCAA, she said.
"(This is) an unnecessary piece of legislation in search of a court case," Jordan said.
Be the first to know
Get local news delivered to your inbox!