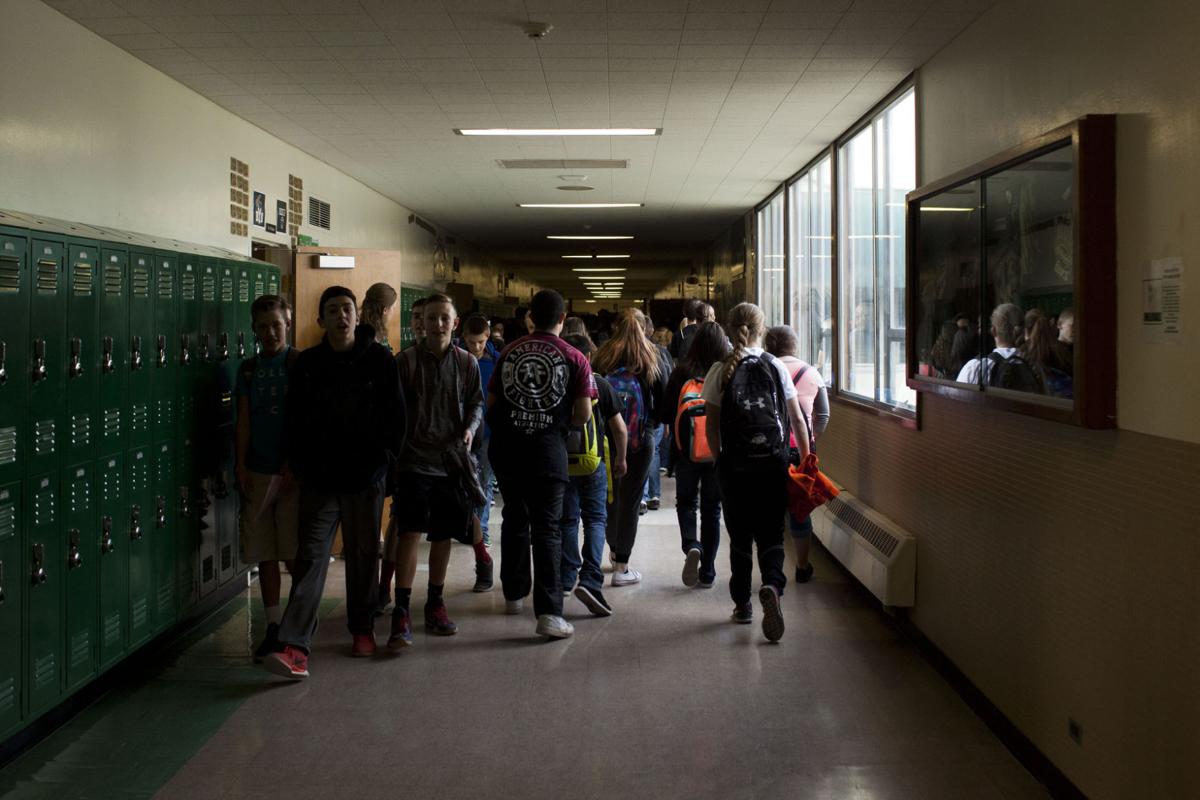 TWIN FALLS — The Twin Falls School District has a steady number of unlicensed educators heading into classrooms this year — and a significant number more aren't going through traditional university teaching programs.
School trustees approved 34 alternate authorizations Monday for those who don't have a teaching license, or if a current teacher or school administrator needs a different endorsement.
South-central Idaho districts are seeing fewer certified applicants to choose from. It's means they're forced to be creative with finding teachers — some of whom don't have any classroom experience.
Some education officials say it's not necessarily a bad thing to hire someone who has experience working in a different career, but gaining a teaching license is important.
Unlicensed teachers have three years to work toward a state certificate. Plus, they receive training and mentoring to help them adapt to working in a school and managing a classroom.
Students complete the self-paced online program, and they must pass tests in classroom pedagogy and content before earning an interim license.
The Twin Falls School District hired 34 educators on alternate routes this school year — about the same as last year. Of those, 20 were unlicensed.
The big change: Of the unlicensed teachers, 13 — or 65 percent — are going through ABCTE instead of a traditional university teacher preparation program. That's up significantly from 36 percent last school year.
And four of the unlicensed educators are actually student teachers who haven't graduated from college yet.
With the teacher shortage, "I think this year was real for all of us," said Shannon Swafford, human resources director for the Twin Falls School District.
Because of the large number of ABCTE participants, the school district is trying something new this year: specialized training.
That will include help with classroom management and how to deal with the student-teacher relationship — topics the new teachers may lack since they haven't done student teaching.
An ABCTE official will also provide guidance for how to stay on track with completing online licensing requirements.
The Kimberly School District has a similar trend with alternate authorizations: 13 this school year — up from just four during the 2015-16 school year.
Most are at Kimberly Elementary School. And of the 13, eight don't have a teaching license.
In Cassia County, many of the teachers on alternate certifications are high school teachers. They often have experience working in an industry related to the classes they're teaching.
Over the years, the number of Cassia County teachers on alternate certification has increased, especially in outlying schools like Oakley.
The number of certified teachers graduating from Idaho universities has actually held steady for the last couple of years, she said. The problem: many graduates choosing to seek jobs in urban areas such the Treasure Valley, including Boise.
"It's almost more of a distribution problem," Critchfield said. "We're not getting our certified teachers into our more rural areas around the state."
And that's problematic because 70 percent of Idaho's public schools are rural, she said.
Critchfield is a member of the state's teacher pipeline work group, which is looking into ways to recruit and retain teachers, and make it easier for people who don't go through university teaching programs to gain certification.
For people who have an interest in teaching — and knowledge and background that's valuable for students — the current system seems to be creating unnecessary hurdles, she said.
The state's work group is looking to present a plan to state legislators during the upcoming session, Critchfield said.
In Jerome, the school district saw a big jump in the number of alternate authorizations starting in the 2015-16 school year, Superintendent Dale Layne said. Since then, numbers have remained fairly steady.
This school year, 18 teachers are an alternate routes. But of those, eight of them have already been teaching and are still working toward earning their license.
Two of the teachers on alternate routes haven't graduated from college yet.
"That group is the easiest because as soon as they're done with their student teaching, they can get their certificate," Layne said.
But the problem with hiring student teachers is it drains the future applicant pool, he said. "We're just borrowing from next year."
Another concern about an uptick in alternate authorizations: If bigger school districts such as Twin Falls are struggling, Layne said, it probably means the statewide applicant pool is getting smaller.
And he doesn't expect the situation will improve in the next couple of years.