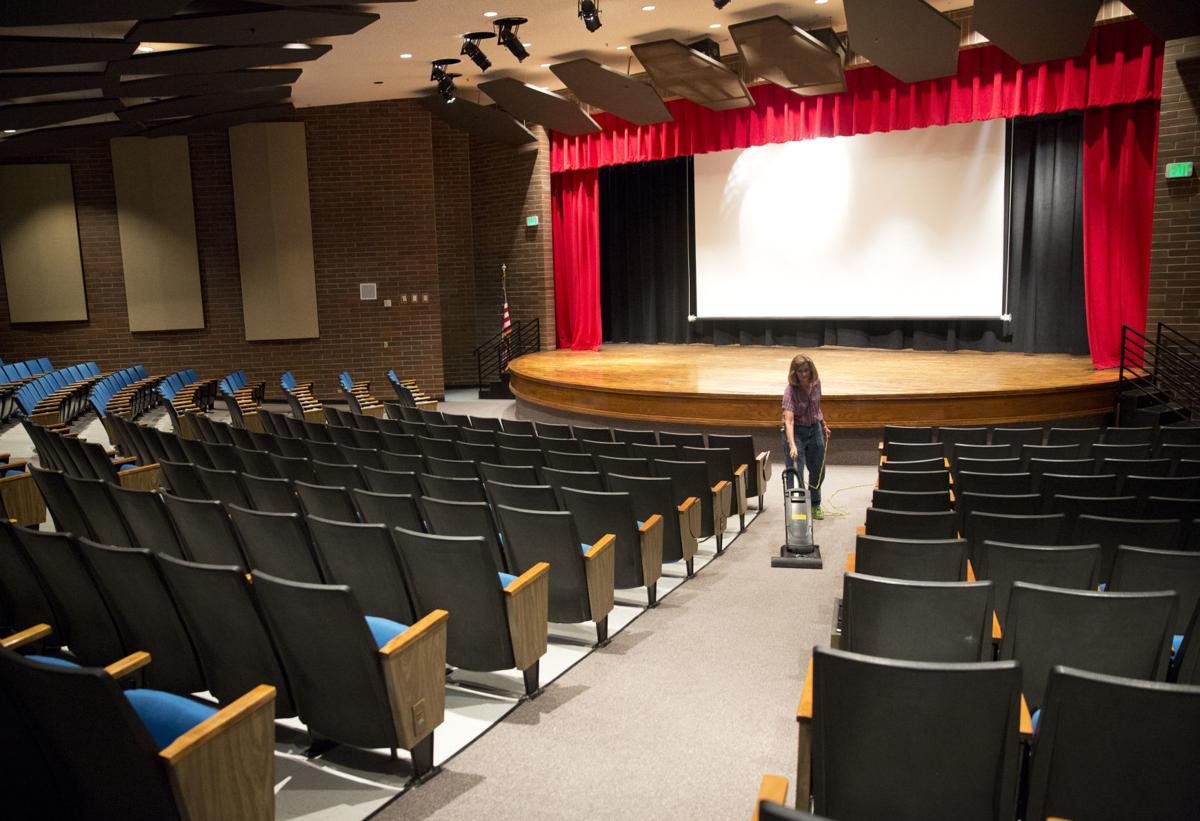 TWIN FALLS — Several Magic Valley school districts will close this week in an attempt to slow the spread of the novel coronavirus, including Twin Falls, Jerome, Cassia County, Minidoka County and Blaine County.
Twin Falls schools close immediately
Twin Falls School District announced on Sunday that school will immediately close until the end of spring break on March 30.
"In an abundance of caution and to help diminish the likelihood of transmission of the virus throughout our community, TFSD schools will be closed for students this week," the statement says.
All classroom instruction, athletics, preschool, child care, enrichment programs and other student programs are canceled. Staff will continue to report to work to prepare for the possibility of an extended closure.
"We know that child care is a top concern for families and we will be working with our local health care agencies to return to normal operations as soon as would be advisable," the statement says. "We will be working with custodial staff to thoroughly clean and disinfect our buildings prior to students returning from spring break."
The district says it's developing a food service option and a plan to disseminate classroom materials in the event of an extended closure.
Cami Flournoy, a teacher at O'Leary Middle School, said there are still some logistics to be worked out, but closing schools is important for community safety.
"I think now is the time to be proactive and get ahead of the curve by closing our schools for the foreseeable future," she said. "The health and well-being of our community on the whole needs to be our main focus. Closure now will prevent panic and long term detrimental effects later."
Last week, the district implemented a series of precautions to prevent spread of the virus, including limiting crowds and moving parent-teacher conferences over the phone. Those conferences have been canceled, a district spokeswoman said. 
Jerome schools close Wednesday
Jerome School District announced on Sunday that schools will close from Wednesday until the end of spring break on March 30. Classes will still be held on Monday and Tuesday this week "to minimize impact of a school closure," superintendent Dale Layne wrote in a statement.
"As a district we are listening to the medical experts as well as taking into consideration the wishes of our community," Layne said. "During this time, we will examine the current conditions and determine if school will be back in session March 30th, or if the closure will need to be extended."
Staff will work with students on Monday and Tuesday to prepare for the possibility of an extended break.
Cassia County schools close Tuesday
"Trustees would like to emphasize the need for caution over panic," a district statement says. "School administrators and officials will work with families to address learning and food needs. As this is a developing situation, more information and details will be communicated to the community as they become available."
Minidoka County schools close Wednesday
Minidoka County School District announced on Sunday that it will also start spring break early, holding classes Monday and Tuesday before closing Wednesday.
"In order to ensure the protection of our students and staff, who often come into contact with those who are most susceptible to this particular virus, we have determined that we will be starting spring break three days early," Superintendent Ken Cox wrote in a statement to parents. "We will re-evaluate progress of the virus in our community during spring break and will keep you informed as to when school will resume."
Students are encouraged to attend class Monday and Tuesday to get information about how they can access learning material from home. Devices to complete assignments will be sent home with students on Tuesday.
Patrons are asked to limit their travel during spring break to avoid spreading or contracting the virus.
Blaine County schools close immediately
"We are in coordination with (the South Central Public Health District) and decided in an abundance of caution to close schools," board chairman Keith Roark said in a statement. "We realize this will cause hardship for many of our families in regards to child care and daily nutrition. We hope to announce plans for providing nutrition services soon."
Wendell schools close immediately
Xavier Charter closes immediately
Xavier Charter School will close this week, administrator Gary Moon told the Times-News on Sunday.
"We will evaluate the situation and send updates to our families over spring break," he said.
Other area districts
Last week, Kimberly and Buhl schools canceled classes on Monday to give staff time to prepare for the possibility of a more extended closure, though the closures have yet to be extended further. A Sunday Facebook post from Kimberly School District said administrators were meeting with area leaders, and an update will be sent out by Monday morning.
Administrators and board members in Filer School District will meet Monday to make a decision. Superintendent John Graham told the Times-News the district is developing a plan to provide online instruction and prepare students with resources in the event of an extended closure.
Little stops short of closing all public schools
Gov. Brad Little declined to order a statewide closure of schools on Sunday, instead telling school leaders that the decision on whether to close to slow the spread of coronavirus should be made locally.
Little made the decision one day after state public health officials announced that the number of Idaho residents infected with the virus had jumped to five, and a few hours after the Idaho Education Association teacher's union urged the governor to close schools statewide for at least three weeks.
During a conference call with school leaders, Little said that he knew it was a tough decision but believed it was one best made locally, in conjunction with local public health officials.
"Given the circumstances we have now, we need to do all we can to escalate awareness and preparedness," Little said. "Prepare for the worst-case scenario, but we should also de-escalate alarmism — and that is critical."
Currently, school districts have the ability to exclude students who are diagnosed or suspected of having COVID-19, the illness caused by the new coronavirus. Districts can also order schools closed with an order from the Idaho Department of Health and Welfare or from a local public health district.
Idaho Department of Health and Welfare Director Dave Jeppesen, who was also on the call, said school closures put a burden on some health care workers. Jeppesen said that's because they may have to work fewer hours or stop working altogether to care for children who are home all day.
"I will tell you up front that the CDC and the Idaho Department of Health and Welfare bias is that we would prefer for schools to stay open at this time," Jeppesen said, using the acronym for the U.S. Centers for Disease Control and Prevention. "There's no epidemiological evidence that closing schools actually slows the spread of the disease."
Jeppesen also said the number of confirmed cases is likely to grow as community spread of the virus accelerates, so closing schools too soon could mean they are closed for longer than necessary.
"Make sure that you have clear plans for when you reopen, how you do that," he said.
They included two in Ada County, one in Blaine County, one in eastern Idaho's Teton County and one in the south-central Idaho public health district. Health officials did not say where in the district the patient lives, but it includes Twin Falls, Cassia, Jerome, Minidoka, Gooding, Lincoln, Camas and Blaine counties.
All but one of the patients are under the age of 60 and recovering at home, public health officials said. The woman in the south-central district is over the age of 70 and is being treated at a hospital.
On Sunday morning, Idaho Education Association president Layne McInelly urged the governor to close schools statewide in an effort to slow the spread of the virus so that hospitals aren't overwhelmed by a huge number of patients at once. The practice is often called "flattening the curve," a reference to graphs that show how many patients could be expected to become critically ill at one time.
"Education leaders are uniquely positioned to help 'flatten the curve' and stave off a massive health crisis," McInnelly said in a prepared statement. "Recognizing that school buildings often hold more than 250 people, five days a week, we must close our schools immediately for the health of our communities, students and staff."
Complete coverage: What Idahoans need to know about the coronavirus
Looking for local information on the Coronavirus? We've got you covered.
The Associated Press contributed to this report.
Concerned about COVID-19?
Sign up now to get the most recent coronavirus headlines and other important local and national news sent to your email inbox daily.