TWIN FALLS — Republican Idaho House leaders defended attacks against Boise State University's leaders and diversity efforts, including a cartoon that depicted the new university president and State Board of Education members as clowns.
The comments came primarily from Majority Leader Mike Moyle, R-Star, at a town hall Wednesday night in Twin Falls. Moyle also said the party will likely introduce legislation next year to address Republican concerns with BSU's diversification programs, but he didn't give any details about what the legislation might include.
Other lawmakers at the town hall, including House Speaker Scott Bedke, R-Oakley, joined Moyle in opposing Boise State's diversity efforts but were more critical of the cartoon.
It's important to see what started this debate, Moyle said, referring to a letter sent in June by BSU interim President Martin Schimpf that highlighted the school's efforts to attract a diverse pool of job applicants, pay for multicultural events and help minority students graduate.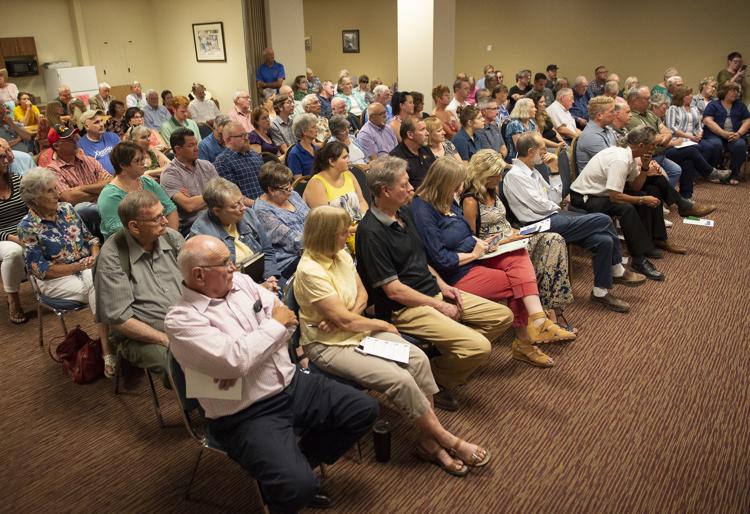 "My concern is we're starting to break us up in groups," Moyle said. "That's not what diversification is."
In response to the letter from Schmipf, 28 House Republicans, including Moyle, cosigned a letter asking university President Marlene Tromp to reject the diversity initiatives of previous BSU leaders.
"This drive to create a diversified and inclusive culture becomes divisive and exclusionary because it separates and segregates students," Rep. Barbara Ehardt, R-Idaho Falls, wrote in the letter.Moyle said Wednesday that his endorsement of the letter isn't a sign he is racist.
"I've got red cattle out there, I've got black cattle out there. ... It doesn't matter, they're all cattle" he said. "It's really easy to call somebody a racist because they don't like the way the words were written."
He suggested all-white graduations would not be OK, a reference to BSU's program that provides graduation ceremonies for black or gay and transgender students.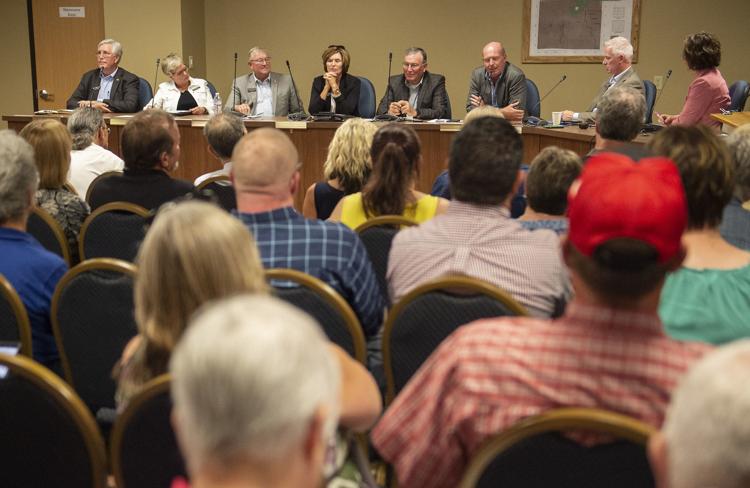 Last week, Tromp received an anonymous postcard that called BSU an "alt-gender-cult center for LBGTQ creep clowns." Gov. Brad Little condemned the postcard, calling it "distasteful," but added, "free speech is a tenet of a democratic republic."
Schmipf's original letter was over the line and Republicans were justified in their response, Bedke said at the town hall. While the caricatures were unfair, "you're in the public arena, and satire is a time-honored tactic of those of us in politics," Bedke said.
Rep. Laurie Lickley, R-Jerome, said she agreed on a couple of points in the Republican response letter, but was against the letter's suggestion that undocumented students who are in school under the Deferred Action for Childhood Arrivals program should not receive special considerations for scholarships.
Regardless, the postcard was not the right response, Lickley said.
"If we have a problem with a university, I'm not sure this is the mechanism to do it," she said.
Be the first to know
Get local news delivered to your inbox!