The eight southern Idaho counties classified as the central region have been hit harder than any of the state's other five regions with increases in three separate categories: students who are economically disadvantaged, students who are English language learners, and students who require special education services. The region is also seeing a dire teacher shortage.
"Idaho's Educator Landscape," which state superintendent of public instruction Sherri Ybarra requested, was written at no cost to the state by Regional Educational Laboratory Northwest. It compares the 2011-12 school year with 2016-17.
One major finding in the report: One-fifth of new Idaho teachers don't return for the next school year.
The south-central Idaho region — which includes Twin Falls, Jerome, Lincoln, Shoshone, Minidoka, Cassia, Camas and Blaine counties — had the state's highest increases in three categories: A 5.6 percentage point uptick in economically disadvantaged students (compared with 0.6 percent statewide), a 3.3 point increase in special education students (1.4 percent statewide) and a 1.3 point increase in English language learners (0.2 percent statewide).
In addition to increases over time, the percentage of economically disadvantaged students and the percentage of English language learners in the south-central region is also the highest of any region in the state.
Some Magic Valley school leaders say the findings are about what they expected, especially since enrollment has grown significantly. But they're also concerned about more unlicensed teachers being hired to compensate for the teacher shortage, and how to help students who are living in poverty.
"As far as the Magic Valley, I felt it wasn't a surprise," said Wendell School District Superintendent Greg Lowe said. "That's what we're experiencing in the Wendell School District. As I talk with my colleagues, many of us are experiencing the same thing."
The quantity of students has increased drastically as the region's population has grown, but the percentage of students who need additional services has still outpaced typical growth.
"We've had increases in student enrollment and obviously, those groups have grown," said Brady Dickinson, superintendent of the Twin Falls School District.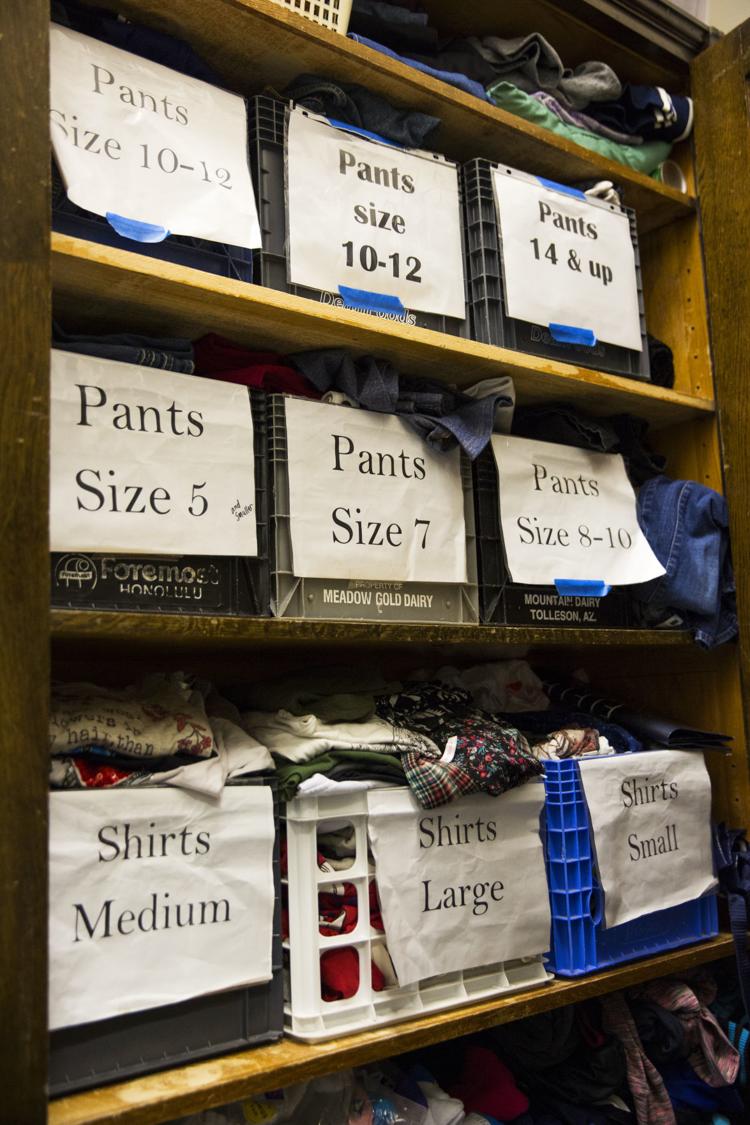 But he doesn't think the growth in economically disadvantaged students has been significant.
Across Idaho, the state gained about 17,000 kindergarten through 12th grade students in five years — a 6 percentage point increase — for a total of nearly 300,000.
Cassia County, the region's second-largest school district, gained about 500 students since the 2011-12 school year, for a total of nearly 5,500.
"We have more students," said school district spokeswoman Debbie Critchfield. "We're doing a better job identifying, so our numbers are going to be increased in those areas."
With more students living in poverty, needing special education services and learning English, it creates a massive challenge for schools that goes far beyond simply teaching children reading and math in regular classrooms.
Economically disadvantaged students
With 57.5 percent of its students classified as economically disadvantaged, south-central Idaho is well above the statewide average of 47 percent, and 9 percentage points higher than the second-highest region.
That statistic is based on how many students receive free or reduced-price school meals. But it doesn't include schools participating in the U.S. Department of Agriculture's Community Eligibility Provision, a program that ensures all students in selected schools receive free meals.
The uptick in poverty is a mystery for some school districts, especially since the study's first data point, 2011, was around the time of the economic recession. And now, the unemployment rate is 2.5 percent in south-central Idaho.
Overall, 64 percent of Twin Falls School District students were receiving free or reduced-price school meals last school year — a rate that has remained fairly flat over a few years.
"It tends to be in pockets," Dickinson said. "Some of our schools experience greater percentages of free and reduced (lunches) than others."
The biggest challenge in the school district is helping students in poverty and trying to level the playing field for all students, he said.
In Wendell, more students are economically disadvantaged, and combined with more rigorous Common Core Standards and standardized testing, it's a challenge, Lowe said. It means there's a greater need for more and higher intensity interventions.
"We're gaining more kids who need the extra help," he said.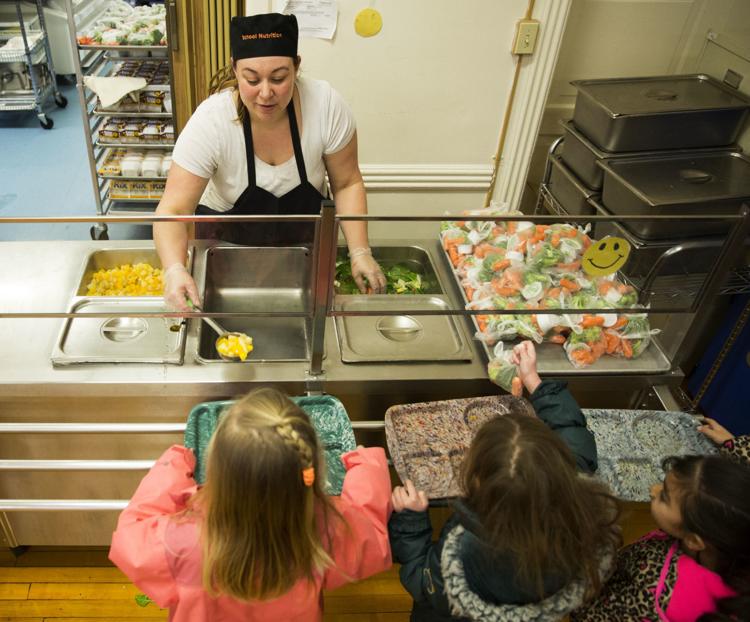 "We have seen our homeless, migrant, free and reduced populations trending upwards over the last couple of years," Critchfield said of Cassia County.
For each of those federal programs, the school district is doing a better job — and is being proactive — in identifying students, she said.
"That's probably the first reason why our area has seen an uptick," Critchfield said.
About 52 percent of Cassia County students qualify for free or reduced-price school meals — similar to previous years.
Limited English proficiency
Across south-central Idaho, 11.4 percent of students are English language learners. In Twin Falls, the rate has been stable, but the number of migrant and refugee students has declined in recent years.
In Wendell, 33 percent of its student body — about one in three students — is learning English as a second language. Most of those students are Latino.
As a rural school district, the economy is agriculturally based.
"But we were six years ago as well," he said. "When I came here 14 years ago, that was true."
The migrant population isn't the reason for the increase, either. Of about 1,150 students in Wendell, just 30-35 are from migrant families who are moving frequently for work.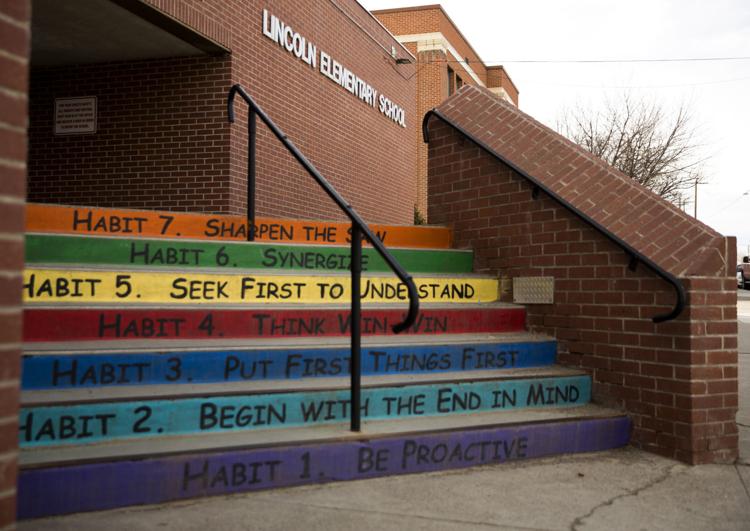 Without a growing number of Latino students, Wendell would have seen an enrollment drop, Lowe said. The growth, he said, is exciting.
"We have wonderful Hispanic families. The kids have so much potential,
Lowe said. "We need to do a better job of meeting their needs, especially academically."
The Cassia County School District has a total of about 500 English language learners.
Special education
In south-central Idaho, 10.4 percent of students receive special education services. That's right in the middle of the pack statewide, but the percentage point increase since 2011 is the highest of any of the state's six regions.
The Cassia County, Wendell, Twin Falls and Kimberly school districts all say they've seen special education students with greater needs. Yet they've seen funding drop for special education to the point that they say the program is severely underfunded.
In Kimberly, about 7.5 percent of students are on an Individualized Education Program, a document school administrators, a student and their parents create outlining the student's needs, what services they'll receive at school and how their progress will be monitored.
"We're seeing kids with very severe disabilities," said Luke Schroeder, superintendent of the Kimberly School District. "It has caused quite a strain on all public schools."
The Wendell School District has seen an uptick in students who are receiving special education services: from 123 last year to 153 this year. That includes students, though, who are receiving only speech therapy.
"There seems to be a higher percent of behavior at-risk students who receive special education services," Lowe said.
The Cassia County School District has 581 students receiving special education services.
In Twin Falls, Dickinson said he doesn't think the number of special education students — about 10 percent of the student body — has increased much, "but there are certainly students who have extreme needs."
Teacher shortage
Across Idaho, students in the highest poverty schools with the greatest needs have the most inexperienced teachers, according to the report. The percentage of rural teachers with an alternate authorization more than doubled in five years.
Ybarra's priorities during the legislative session include funding the fourth year of the career ladder to better attract and retain teachers, and creating a Rural Education Support Network to help rural school districts, she said in a statement last month.
"From Superintendent Ybarra's office, I'm glad to see there's a focus on the teacher shortage," Dickinson said. "Our region has been hit particularly hard."
In Twin Falls, Dickinson said he's concerned about more teachers being hired on alternate certifications. It takes a lot of mentoring and training to bring those employees up to speed, he said.
In Kimberly, a school district that bucks nearly every other trend in the report, 45 percent of new hires in the last three years have been on alternate authorizations.
"We're fortunate to hire very high quality people into those positions," Schroeder said. But the school district has the burden of paying for the training that traditional teachers receive in their university program.
Still, in a region that has more students who require additional services than anywhere else statewide, the teacher shortage hits students even harder.
The state report highlights key challenges for Idaho schools, state legislators and education officials – and those are especially pronounced here in south-central Idaho. But for local educators, it's not necessarily a surprise. Responding to those challenges is a part of everyday life at their school.