TWIN FALLS — Never has the word "juniper" been so exciting.
For Pepper Kelm, a fourth-grader at Morningside Elementary, it was the word that helped her win the school spelling bee.
"I'm so glad that it was juniper," Pepper said. "That word is easy."
She considers herself lucky to win; she didn't take her competition lightly. She was awestruck by her fellow classmates who put up a good fight, but her skills are not to be sniffed at.
Now, the real challenge begins with the regional spelling bee. Suddenly, the words are much more challenging. Words like tsunami, langosta and hoomalimali are just a taste of what's to come.
Pepper is just one of 54 students from 28 south-central Idaho schools who will compete in Monday's fifth annual Times-News Regional Spelling Bee. Students from first grade through eighth grade will compete.
Each participating school, depending on its size, will send its top two or three spellers to regionals. The winner of the Times-News Regional Spelling Bee will advance to the Scripps National Spelling Bee, to be held May 27 through May 30 in National Harbor, Md.
Each of the contestants receives a packet with up to 1,150 words that they must memorize, said Keith Kelm, Pepper's father. The packet takes the students on a mini-world tour, with each page exploring the different origins for words.
There are words from Japan, Greece, Germany, Hawaii and even a trip back in time to visit Old English.
"You follow these rules of the English language and they don't always make sense," Keith said. "This packet helps them learn why these exceptions are like that."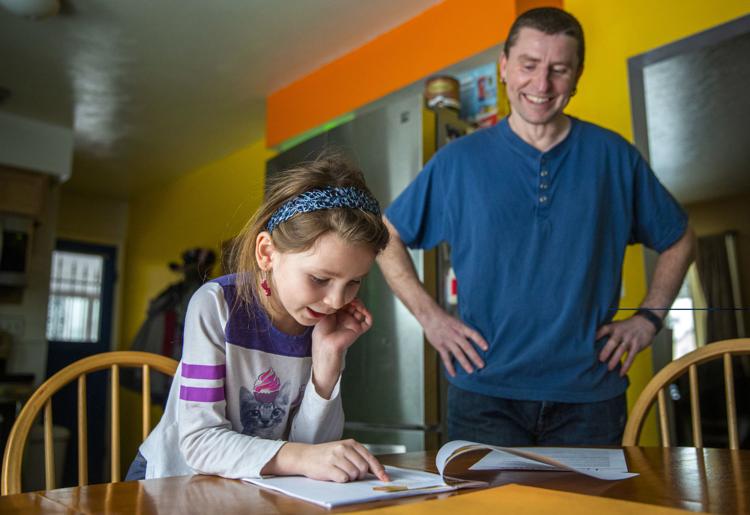 Keith and Pepper practice an hour every day; he reads the words out loud to her as she looks at them.
What's her secret to memorizing words? Usually, she looks at the word for a long time and she breaks it into manageable parts. Suddenly the challenge that was before her seems a little bit smaller.
"I think I need to learn how to spell by the time I'm a grown-up," Pepper said. "If I don't, people will think I'm a weirdo or something."