TWIN FALLS — When she starting teaching physical education 15 years ago, Leah Holloway used to get frustrated when her students complained about having to jog two laps.
She was teaching at Twin Falls High School at the time and decided to get approval for a new class called "Heart to Heart Fitness" — which was later renamed — that combined aerobics, dance and core exercises. She wanted students to have more P.E. options.
"My thinking was if students are able to choose their class, they're going to get more of out if," Holloway said.
When she transferred to Canyon Ridge High School — where she currently teaches —spinning bikes were available and she got certified as a spinning instructor. And earlier this month, Holloway proposed another new P.E. class: yoga. She'd also like to see a CrossFit class offered in the future.
South-central Idaho teenagers — at least at some of the larger schools in the region — have more specialized P.E. classes to choose from, like cardio fitness and spinning, than in years past. And there's a greater emphasis on promoting lifelong physical fitness.
The Twin Falls school board heard a proposal from Holloway Feb. 11 to consider adding a yoga class — "Yoga Life" — to P.E. offerings at Canyon Ridge High School, but trustees didn't take action. They're slated to vote on the proposal in March.
Twin Falls and Canyon Ridge high schools already offer a wide variety of P.E. classes — most of which are co-ed — including beginning body development, cardio fitness and strength training, lifetime sports, spinning, and varsity body development.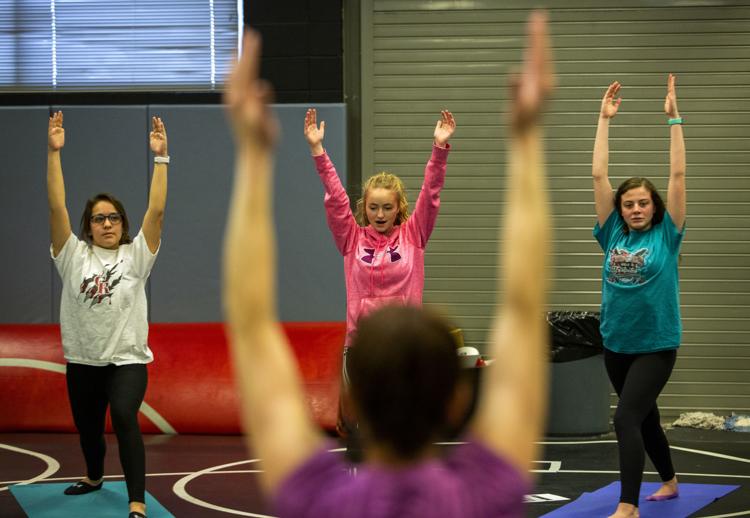 Students can also earn credit for participating in an Idaho High School Activities Association activity that requires a physical exam to meet their P.E. or elective requirement.
Why the shift toward more specialized P.E. classes? "As the amount of physical activity children get in and out of school has declined in recent years, youngsters have become more overweight and less fit," according to an article on Education World's website. "To help reverse that trend, some fitness experts say, physical education classes should be revamped so there is less emphasis on team sports and more on lifelong fitness activities."
The U.S. Department of Health and Human Services recommends children ages 6 to 17 engage in an at least an hour of "moderate-to-vigorous physical activity" every day.
The benefit of more specialized P.E. classes is students get exposed to different ways of exercising, Holloway said. "They get to decide which one fits their needs the best and which one they actually enjoy."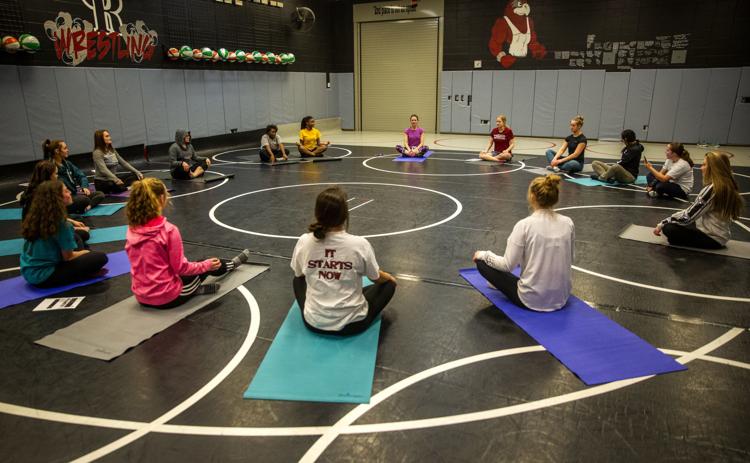 Last school year, Holloway — a P.E. and health teacher at Canyon Ridge and department chairwoman for the Twin Falls School District — started incorporating yoga into her women's body development class.
The girls loved it and it was well received, she said, so she got her yoga instructor certification. "They kept asking for more yoga sessions."
When Holloway presented her proposal for a yoga class to the school board earlier this month, "they were intrigued by it," she told the Times-News on Wednesday. "There's definitely a yoga boom happening in the community, so there seems to be a need for it in the schools."
If approved, "Yoga Life" would include four days a week of yoga practice and one day of classroom instruction, covering topics like nutrition and stress management.
Elsewhere the Magic Valley, Jerome High School offers physical education, lifetime sports, girls fitness, basketball and two body development classes — one for girls and one focused on weight lifting.
Kimberly High School doesn't offer yoga, but P.E. teachers bring in guest instructors to teach lessons in Zumba, Pilates and other fitness styles, Principal Dominik Unger wrote in an email to the Times-News.
There's no one-size-fits-all approach to P.E. classes. "Everyone has what works for their (school) district and what doesn't," said Anna Edwards, a P.E. teacher at Wood River High School in Hailey.
Edwards, a 1997 Wood River High alumna, has taught at the school for 10 years. Previously, she taught at Vera C. O'Leary Middle School in Twin Falls.
Wood River High has two P.E. classes this school year, both of which are co-ed. The school aims to incorporate yoga into its classes at least once a week.
Two classes will be added for next school year: aerobic body sculpting and PEAK performance, which is for athletes. But whether the school can offer a class depends on how many students sign up.
Before Wood River students get to high school, they already have access to an innovative offering with a physical activity component: Wood River Middle School in Hailey has an outdoor education program.